We just reported just last week that Star Citizen had leaped over $28 Million in funds raised having captured the support of 300,000 backers and now that amount is a distant memory in the rear view memory of this never ending crowdfunding campaign.  The campaign which funded a portion of this amount on Kickstarter when it raised over $2 Million just over one year ago (putting it in the top 20 Kickstarter crowdfunding campaigns of all time).  The contributions continue to pore collecting contributions on The Roberts Space Industries web site.  With each goal surpassed new stretch goals are released with participants voting on what the next stretch goal generates.  The campaign now stands over $30 Million and is on it's way to become one of the largest crowdfunding campaigns in history.  It is most certainly the largest successful rewards based campaign in history today.
In just this past week it appears the campaign raised over $2 Million.  The campaign raised over $5 Million for the entire month of October.
In a recent article on Gamasutra, the mastermind behind Star Citizen, Chris Roberts, shared his philosophy on their crowdfunding approach:
"It's not just about raising money…. this is the mistake I see a lot of other campaigns make. The best thing about crowdfunding is that you get to build your community early."

"It's very important to aggregate the people who are interested in your kind of game," he says.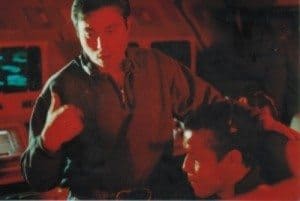 Roberts continued to recommend,
"Build your own site." "It allows you to have complete control over the medium and message," Roberts says. Kickstarter and IndieGoGo are "good for finding or initially building a community," says Roberts, but not managing an ongoing one. There's also an advantage in that they cross-promote projects to engaged potential backers. But beyond that, they're a disadvantage: "it's not necessarily great for interacting with your growing community," says Roberts, and "once your campaign is over, that's it. If new people come to the party, how do you get them to join?"
If anything Roberts' approach and the Star Citizen project have been an astounding success – one that will most certainly be studied and replicated in crowdfunding campaigns to come.
And where does the campaign end? I do not know.  So if you do – please share.
Have a crowdfunding offering you'd like to share? Submit an offering for consideration using our Submit a Tip form and we may share it on our site!