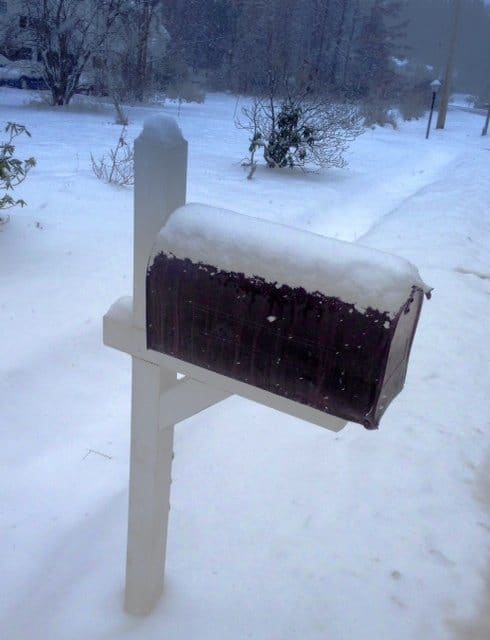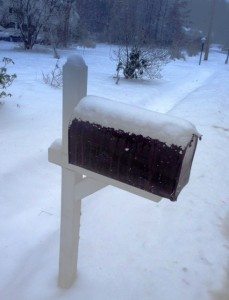 Happy Holidays to everyone from Crowdfund Insider.  We will be the first to suggest that you consider giving the gift of crowdfunding this season.  Yes for most items being crowdfunded you may have to wait to actually receive the gift but there is something very cool about backing a unique idea and then being the one of the first to experience the product.
From the Mailbox for this week we have four projects:
The Sim+ which gives you two sim cards for your iPhone 5, customizable sun glasses from Nuke Venom, Declan Squared which are pocket squares which double as cleaners for your touch screen and Ironthread – a slim wallet made in the USA.
 The Sim+ is crowdfunding on HWTrek which is a unique platform for hardware projects.  The team at HWTrek aid in the entire production process so there is little need to worry about extended manufacturing delays which may be experienced from other projects on "other" platforms.  Sim+ solves a challenge for global travelers.  When outside of your home country you need a mobile phone.  So what do you do?  Purchase a second phone,  use WiFi only,  purchase a crazy expensive data package etc.  Or you could get a second sim card so one phone becomes two.  This iPhone 5 case is as attractive as it is functional.  World travelers  rejoice.  TJ Huang out of Taipei, Taiwan – and previously a Product Design Engineer with Apple is leading this project.
Nuke Venom Sunglasses have staked a claim as the worlds first completely modular sunglasses.  Now you can create your own sunglasses to match your mood or look.  Crowdfunding on Indiegogo this campaign has beat their goal so it is a good bet they will deliver.  Nuke comes with a "No BS" warranty which is pretty good too.
Declan Squared Microfiber Pocket Squares and Handkerchiefs do double duty.  For those of you who are sartorially advanced these are stylish accessories for a sophisticated look. And if you are loaded up with umpteen different screens (like I am all of the time) the microfiber acts as the perfect screen cleaner.  Jason Fullmer in Salt Lake City Utah put this cool campaign together.
Finally we have IRONTHREAD:  The American Slim Wallet – Made in the USA.  Love the name.  Benjamin Roedel in Los Angeles has designed this wallet.  There have been a ton of wallet crowdfunding campaigns on both Indiegogo and Kickstarter.  This one gets it right with its simple, yet elegant approach and quality design.  Check it out.
One iPhone 5, Two SIM Cards.
It's a simple problem that deserves a simple solution.
Business travelers and world explorers are all too familiar with the hassle of carrying two phones or regularly switching SIM cards.
Now imagine an iPhone 5 that holds two SIM cards, letting you toggle between them easily, right within the Settings panel of your iPhone 5.
The SIM+ is our solution. We'd like to make it a reality for everybody else too.
Build better work/life practices. Keep your work number active while in the office and when it's time to head home, turn on your personal number, leaving the work number deactivated until it's time to return to the office.
How did it all come about?
As businessmen ourselves, we know as well as anybody the frustration of carrying multiple phones or SIM cards.
We also know from experience that we're not alone in this predicament, so we decided to engineer a solution that would make life more covenient for iPhone 5 users that have to keep up with more than one phone number.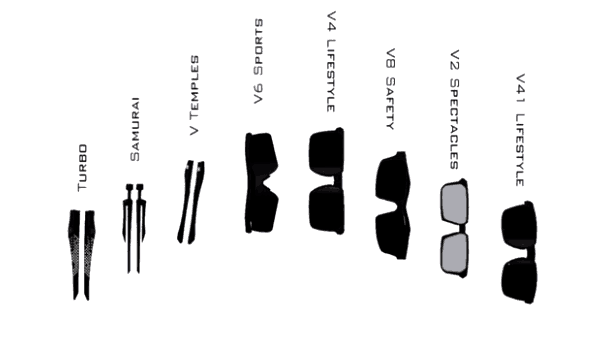 World's 1st, screwless modular eyewear system that is fully cross compatible, customisable & completely interchangeable across different shape, sizes & colours.
Revolutionary Concept by Nuke:
A revolutionary screwless modular eyewear system that is fully cross compatible and completely interchangeable across parts that are different in shape, design, size, colours and applications. The possibilities are limitless.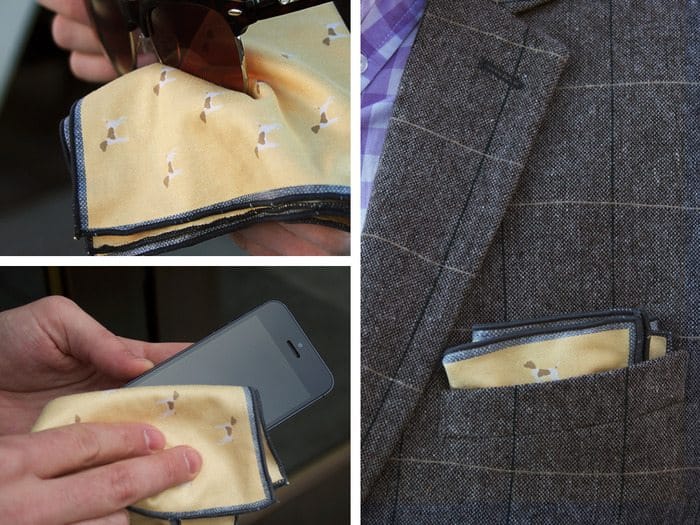 Pocket squares and handkerchiefs engineered for cleaning touch screens, eyewear, and cameras.
Our phones, tablets, glasses, and cameras get dirty. Wiping them on our shirt isn't effective and looks unrefined and childish. Kids are taught not to wipe stuff on their clothes, so why do adults do it?
Declan Squared to the rescue. Not only does Squared clean your gear without the need of water or cleaners, but you will look good doing it. Squared is a convenient, classy accessory that everyone can use. It's the perfect balance of fashion and function.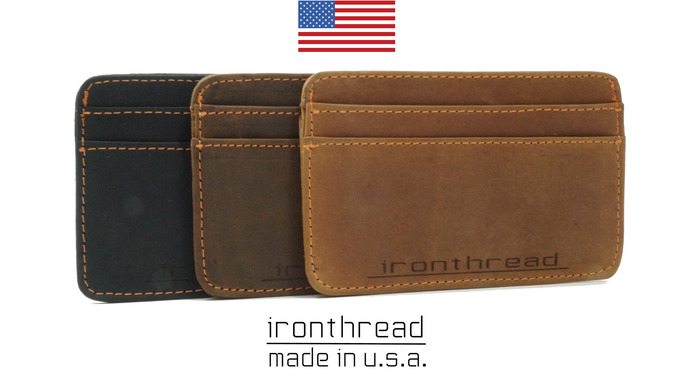 IRONTHREAD – Inspired by the strength of American steel to create THE AMERICAN. A card + cash friendly, slim WALLET.

THE AMERICAN WALLET 

1. FUNCTIONALITY: CARD + CASH FRIENDLY.  Finding a wallet that can hold a comfortable number of cards AND cash is similar to finding a unicorn. At IRONTHREAD, we took the idea of impossible and made just that; A minimalist wallet that can hold a little or a lot of cash and a decent amount of cards at the same time!

2. MADE FORM THE BEST MATERIALS ON EARTH: No cost are spared when choosing the materials to make IRONTHREAD wallets. We hand picked a HH leather for the high quality, durablilty, yet soft raw leather feel to construct each wallet. To sew it all together we are using a NOMEX thread, the same thread used by race car drivers, first responders, and others who rely on the quality of their uniform.

3. HAND MADE: Each wallet is hand cut, and sewn with a machine by an individual that takes pride in crafting a great looking wallet that anyone will be proud to own.

4. BESPOKE: 12 DIFFERENT COLOR OPTIONS

Have a crowdfunding offering you'd like to share? Submit an offering for consideration using our Submit a Tip form and we may share it on our site!

Sponsored Links by DQ Promote