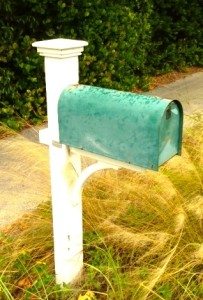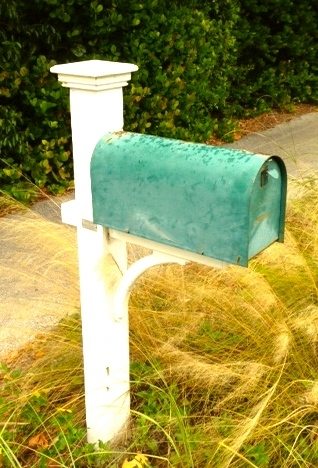 Happy New Year to all of our site visitors.  2013 was a great year for the crowdfunding industry on a global basis but I predict that 2014 will be even better as the industry captures wide-spread acceptance and becomes the norm for funding creative projects, charity and new business ventures.  If you would like Crowdfund Insider to take a look at your crowdfunding campaign just send us an email at [email protected]
To start off the New Year we have three really great and diverse crowdfunding campaigns:  Hoodsie: Super Comfortable Pima Cotton Onesies for Adults; The Wave Set – Documentary; and Porscha Starr at the Las Vegas International Lingerie Show.
To start off today, I want to share The Wave Set.  This is truly a great and admirable crowdfunding campaign.  Crowdfunding like this inspires everyone to do good and incredible things.
At 13 years of age Cameron Wohl was diagnosed with a rare autoimmune disease that will affect him for the rest of his life.  The disease primarily affects his liver and he was added to the transplant list for the life saving procedure.  Eighteen people die every single day waiting for an organ donor.
This past August his doctors told Cameron, and his family, that things have taken a turn for the worse and it was imperative he have a transplant to continue living.  Enter his brother Jared.
As fate would have it, Jared is an exact match to transplant a portion of his liver to his brother.  This coming February the procedure is going to take place and they want to document the entire process and experience so as to share it with the world.  Watch the pitch video.  The campaign is already fully funded on Indiegogo where they have surpassed their $30,000 goal but there are still ten days left in the project.  Love the Hockey Jersey.
Hoodsie-Onesie has got to have one of the best pitch videos I have seen in a long time.  I am still smiling.  If there was an award for the best Kickstarter Rap Video – you guys get the gold medal.  Check for it in the mail.  The video is just part of the allure of this already fully funded Kickstarter crowdfunding campaign.  The Hoodsie Pima Cotton Onesie for Adults is without a doubt going to be a big hit.  Step aside Snuggies, you have just been trumped.  Rush over to Kickstarter today and order your very own Hoodsie and let the coolness aura flow. This campaign is courtesy of Lisa and John in Toronto, Ontario.  I want one today.
Finally we have fashion designer Porscha Woodward out of Los Angeles looking for funding to attend the International Lingerie Show in Las Vegas.  Crowdfunding on Indiegogo, Porscha Starr the company is looking to raise $5000 to cover the cost associated with the show.  I may be a bit biased but the visuals are great.  Check it out for yourself. Have you considered some actual lingerie as a reward?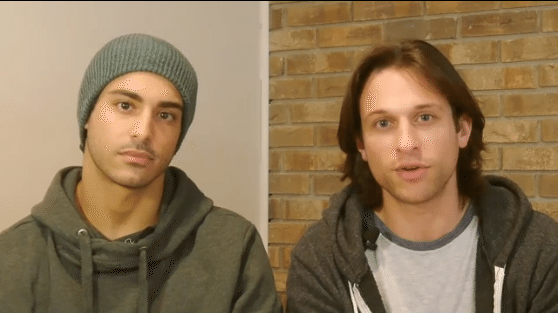 Alone we can do great things, but together we can change the world. Join brothers, Cameron & Jared, as they launch a life-saving movement.
We recognize how vital it is to give the outside world a first-hand look at our personal experiences regarding organ transplantation and how it affects everyday life; the good, the bad, & the ugly. It all begins with this documentary…
We are building a brand that represents unity and most importantly, a promise to give others a second chance at life, through spreading awareness on the importance of organ donation. 

OUR STORY
Jared & I are brothers, born 3 years apart, exactly to the day, yet our birthday isn't the only fascinating connection between to the two of us. You see, I was diagnosed with a rare autoimmune disease, primarily affecting my liver, just over a decade ago. Although my family and I have faced much hardship over the years, things took an unfortunate turn this past August when my doctors explained that they had spotted a tumor on my liver and my disease had been consistently progressing. A liver transplant has now become vital in order for me to continue my life. Due to the high demand of organs regardless of my critical state, I am no where near the top of the list. When doctors posed the idea of undergoing a living-donor transplant (where someone donates 40-60% of their liver, having both the donor & recipient's liver regenerate to full size) my older brother, Jared, jumped at the opportunity. As fate would have it, he was approved and we are set to undergo the transplant operation this upcoming February.   — Cameron
WHAT WE'RE DOING & WHY
Currently, on average 18 people die every day while awaiting an organ transplant and every 10 minutes another person is added to the waiting list. – (organdonor.gov)
We believe that these numbers are inexcusable and we're doing everything in our power to change that. It all begins with our documentary. So how are we going to do this? It's simple. We are going to film a raw, real-life depiction of what it has been like for us and our family during this time of adversity, just as it is for the nearly 78,000 other active transplant candidates.
This documentary is the first step in introducing our brand "The Wave Set", thus educating the world that we truly are vital to each other.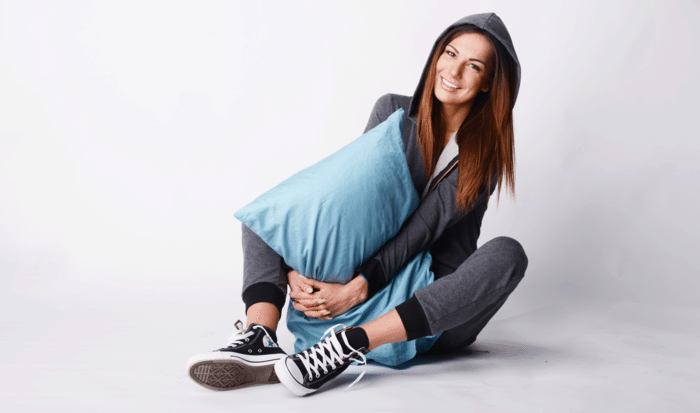 100% Pima cotton onesies. You've never worn anything this comfortable. Ever!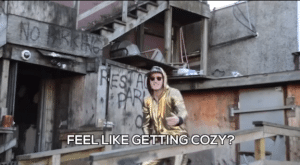 A Hoodsie is a unisex hooded onesie for adults. Hoodsies are made from super-soft 100% Pima cotton. We've designed a onesie that is perfect for lounging around at home but doesn't look like pajamas. It's the onesie you could actually leave the house in.
Our Lightweight and Midweight Hoodsies are made from 100% Peruvian Pima Cotton. Known as the 'King of Cottons', Peruvian Pima is the softest cotton in the world. It's extra long staple length makes the Hoodsie extremely soft, but also 40% more durable than a normal cotton onesie. Hoodsies are designed to last for years of lounging. Peruvian Pima is also hand harvested which makes our garment more environmentally friendly.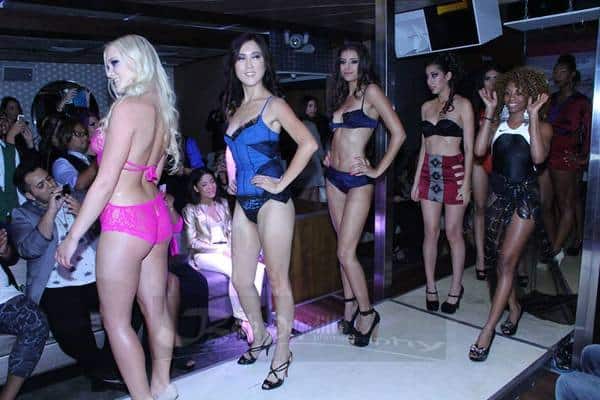 This show is THE LARGEST lingerie show held in the United States.
Porscha Starr is a premier custom lingerie brand designing only the hottest lingerie and intimate apparel that is tailor made to its client. Based out of Los Angeles California, Porscha Starr was founded April 2011 by CEO Porscha Woodard. Porscha Starr has expanded its business beyond the showroom to its online store www.porschastarr.com  Porscha Starr Lingerie is well known for it's edgy, alluring, fashion forward, sexy designs and custom created lingerie .The Porscha Starr customer is beautiful, sexy, alluring, playful, trendy, bold and fashion forward. Founder and CEO Porscha Woodard envisioned a clothing line that embodied the various surfaces of a woman: classy, sexy and edgy. Inspired by futuristic styles and trends, Porscha Starr Lingerie creates custom pieces that evoke confidence and high energy unveiling a Starr in every woman.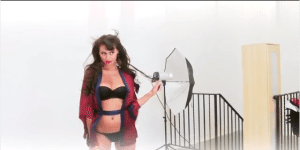 A Starr is emerging and ready to take over the largest stage for lingerie in the United States; the Las Vegas International Lingerie Show! However, with every big dream a financial seed must first be planted. To accomplish the goal of participating in the International Lingerie Show, we need $5,000 by February 4th. This will include transportation to Las Vegas, cost of materials, and other expenses to accomplish the show. With a fundraising goal of $5,000 raising money with Porscha Starr has its sexy perks to get involved. Persons who donate have the opportunity to attend exclusive photo shoots, receive autographed pictures, or be given the VIP treatment at the next Porscha Starr Fashion Show.

Have a crowdfunding offering you'd like to share? Submit an offering for consideration using our Submit a Tip form and we may share it on our site!

Sponsored Links by DQ Promote