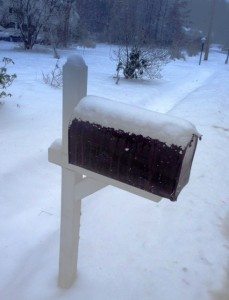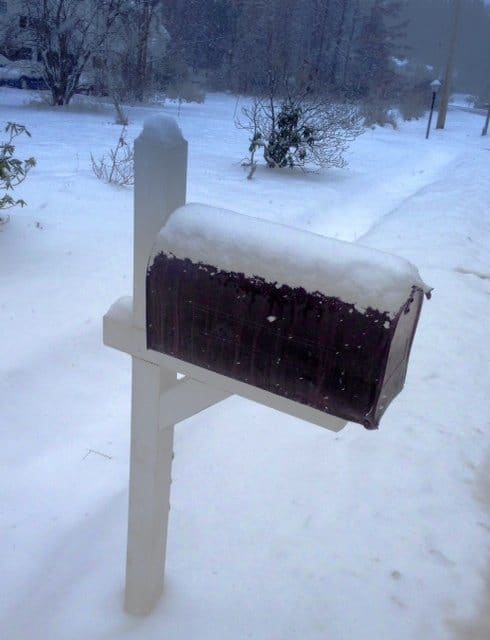 Four great campaigns for this weeks mailbox.  Two from the United States, a single campaign from Canada and a final campaign from Israel.  Before I get started I want to point out the importance of doing your due diligence when backing a crowdfunding campaign.  Make certain to take the time to feel comfortable with the person who has organized the campaign and the validity of the project.  Donating to a rewards based campaign is always buyer beware and it is prudent to dig into the creators background.
First up is a campaign from Salt Lake City, Utah.  TRIMR Water and Shaker Bottle was created by Travis Winn and Gary Moore.  Noticing that people who work out frequently add protein powder to their beverages they decided to create a product that combines hydration with the ability to shake to mix the power.  The team designed the product from the ground and now they have a success on their hands as it became fully funded a few days ago on Kickstarter – there is still a few days left in the campaign but hurry up.
Brew Cutlery combines two necessary products.  Spoons, forks and knives with a bottle opener.  Well actually each one of these is a bottle opener.  If you are a beer fan this is perfect for you.  Kevin Newburg and Stephen Grinalds in San Diego, California (beer heaven) came up with this great idea.  Not only is this practical the cutlery, made out of 1810 stainless steel, looks pretty cool.  Even if you are not a beer drinker this is some the best looking cutlery I have ever seen. Crowdfunding on Kickstarter and over half way to goal.
MyTennisCam is a perfect gift for the tennis enthusiast.  Ok – I love to play tennis so I have a soft spot for the sport but this tech is practical and pretty affordable if you are serious about your game.  Real time statistics for serves, faults and more.  Plus it can tell if the ball was in or out.  I expect to see this product to be used by tennis coaches everywhere soon.  MyTennisCam is out of  Tel Aviv, Israel.  Fernando Ideses is the founder and CEO of this new tech device crowdfunding on Indiegogo.
Finally we have Slab Wallet from Montreal, Canada.  There have been a ton of wallets crowdfunding on the various platforms and many have had successful campaigns.  Slab "Don't Flash Your Cash" aluminum travel wallet solves a simple challenge by allowing the user to only open the part of the wallet with the needed cash or card while separating things you would rather not show.  Nice pitch video too.  Vladimir Pashkov is the creator behind this campaign on Kickstarter.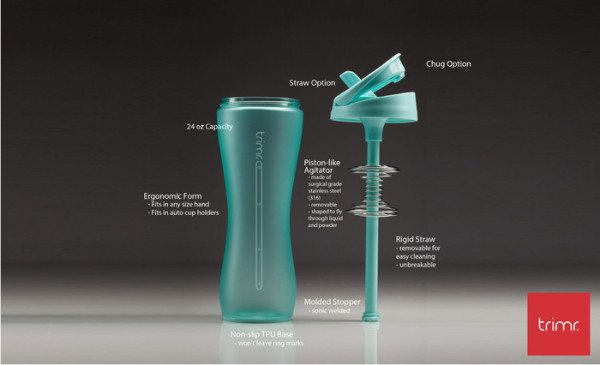 The two most important substances for the human body are water and protein. So we designed a bottle that delivers both.
Introducing the TRIMR Water + Shaker Bottle
After nearly three years of ideation, designing, prototyping, testing and then some more testing, the world's first water + shaker bottle is nearly here. Now we just need your help Kickstarters to finish our tooling, and get our first production run.
The idea of Trimr was born after a lunch meeting that happened nearly 3 years ago when a friend was sipping a protein drink out of a reusable water bottle with a straw. Serial entrepreneur Travis Winn and product designer Gary Moore saw the opportunity to combine a water bottle and a shaker bottle into a single, well designed unit. Hundreds of designs and dozens of prototypes later, the Trimr water + shaker bottle is nearly ready to make its big entrance.
We have seen the Trimr water + shaker bottle grow from its infancy.  The renditions have blossomed and formed into a product we've grown to love.  We've dedicated hundreds of hours into this and have the finish line in sight.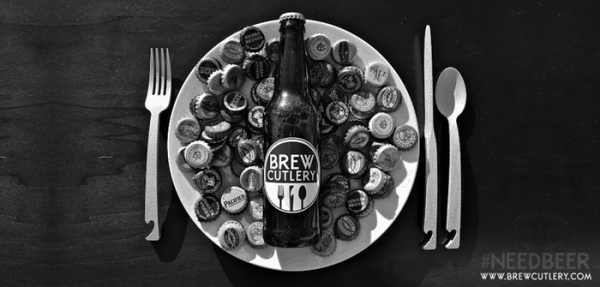 Brew Cutlery infuses the two finest pleasures in life: BEER & FOOD. A perfect bottle opener is integrated into each piece of cutlery.
What is Brew Cutlery?
Brew Cutlery is the elegant execution of a simple idea: A piece of stainless steel utensil craftsmanship that combines each fork, knife, and spoon with a bottle opener. This unique set of cutlery provides a solution to anyone's bottle opening needs by having it in-hand.
Can't find a bottle opener? Your kitchen drawer is the answer if you have Brew Cutlery. Whether you use Brew Cutlery every day or save it for special occasions, Brew Cutlery will be your taste buds' best friend.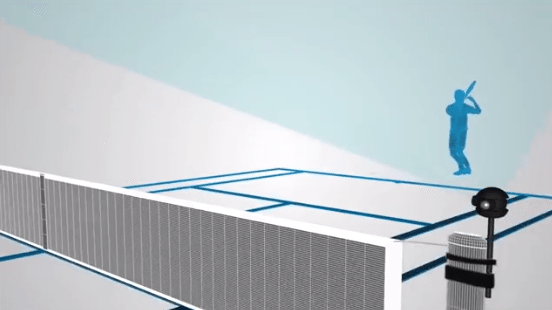 MyTennisCam gives all tennis players Statistics of the Game, Line Calling System, Fitness Information and Personal Trainer.
We are sure that MyTennisCam is the dream of many aspiring tennis players. How many times have you been in a hard fought game, only to lose track of the score after the point? How many times have you seen the ball hit the line, only for your opponent to call the ball out and not had the possibility to challenge? These problems, and others, have now been solved with MyTennisCam. Simply place the compact camera on the pole of the net and start playing. All the information you could possibly need will then be fed to your mobile app. It's as simple as that!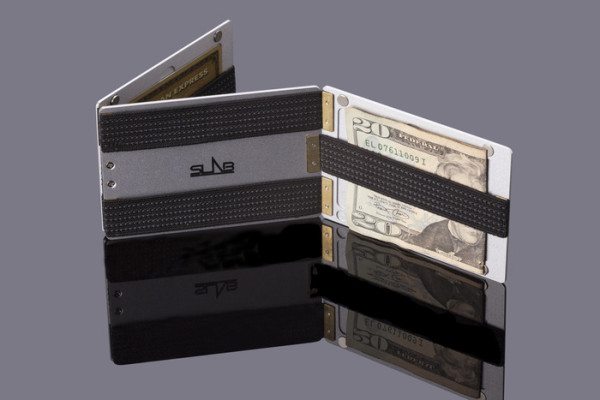 The ultimate travel magic wallet that keeps your larger bills hidden from onlookers. Slim, sleek and fits in any pocket!

SLAB is a three-plate magic wallet with RFID protection that can trick observers, keep your cash hidden and carry SIMs, microSDs and iphone SIM tool.

I've lived in China, Indonesia, Vietnam, Hong Kong, the Philippines, and Thailand, over the last five years. I used cash most of the time and was pickpocketed a few times. Mostly, thieves are checking out your wallet to see if there's enough cash, then they follow you to pickpocket or mug you. If they don't see enough cash, they don't want to risk it..

I used a bi-fold wallet for a bit, but then I encountered a police officer in Bali and he levied a "fine" on the spot. When I pulled out my wallet and he saw some big bills, my "fine" doubled. Bi-folds are also too bulky!

Have a crowdfunding offering you'd like to share? Submit an offering for consideration using our Submit a Tip form and we may share it on our site!

Sponsored Links by DQ Promote