We all know that wearable tech is hot.  A future where tech is used but not seen is getting closer every day.  Today from San Carlos, California based Logbar, we have Ring crowdfunding on Kickstarter where the project almost immediately rocketed past their $250,000 goal.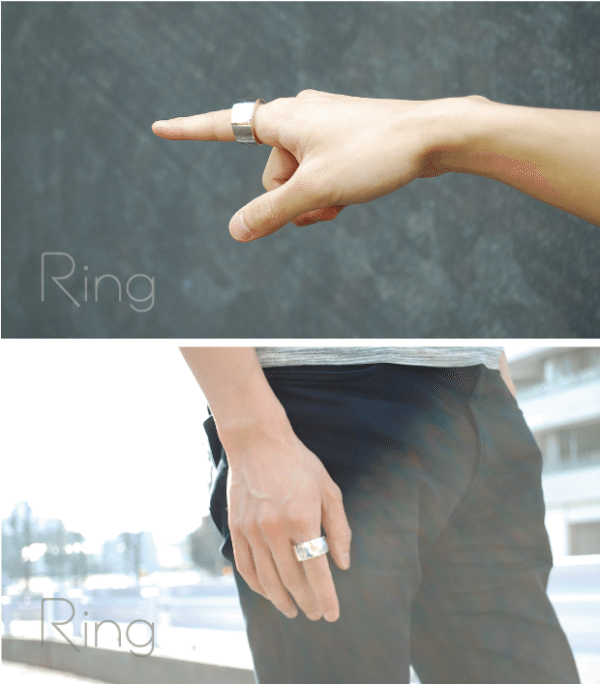 While the world waits for the next big thing from tech icon Apple, a company that seems more intent on delivering rumors instead of new innovative products, Longbar is preparing to deliver their Ring that allows the wearer to use gestures to control just about anything.  Ironically it was almost one year ago when noted Apple analyst Brian White of Topeka Capital Markets predicted an imminent launch of the iRing from the iPhone manufacturer.  Perhaps White got his reports confused with Logbar?
Ring wants to "shortcut everything"; from typing a text to controlling home appliances, the pretail campaign is nearly ready to ship these devices and is scheduled to commence manufacturing in April.   The device has been in production since 2013.  Backers who kick in $165 (or more) can expect to receive a ring by this coming June.  CEO Takuro Yoshida demonstrated Ring last year in San Francisco, where they won the TechCrunch Battle 2013, and now it is preparing to ship.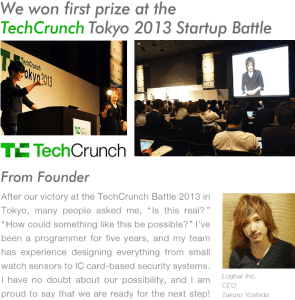 Ring is expected to be compatible with iOS, Android and Windows Phone (coming soon).  It is also compatible with Google Glass and smart watches such as Pebble.  When you wear the Ring (on your index finger) you just tap the touch sensor and then, using Bluetooth Low Energy (BLE) make the "ultra small finger gesture".  The device will deliver impressive functionality out of the gate but of course there is an SDK for iPhone and Android developers so they can create whatever input they want.
The Ring will ship with a battery stand and claims that 1000 gestures can be performed on a single charge.  Shortcomings?  Well don't take a shower with it just like you would not bathe with your iPhone and once the battery  goes it will be time for a new Ring.
After raising their $250,000 goal in just a day in a half and 30 days to go on this Kickstarter campaign clearly this is a major success.  Logbar and Yoshida have dodged some of the major grievances of other large hardware campaigns by having the product already developed and ready to ship prior to launching the campaign.  A good lesson learned from some of the earlier Kickstarter superstars.
So if you are interested in turning your hand into a magic wand this is for you.
Have a crowdfunding offering you'd like to share? Submit an offering for consideration using our Submit a Tip form and we may share it on our site!