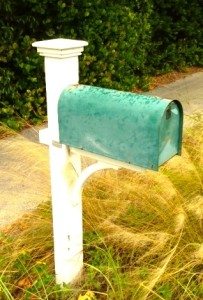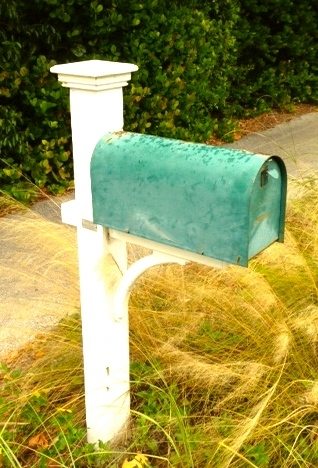 We have four great crowdfunding campaigns this week to share.  Before I get on with sharing these projects, I want to remind everyone of a video of Slava Rubin talking about crowdfunding tactics when he presented at Disrupt last year.  It is a crowdfunding rule that 30% of your campaign needs to be funded by friends and family out of the gate.  Indiegogo has the data to back this up so it is worth a quick watch.  We have always emphasized this fact but we continue to see campaigns for great products that will not get funded because this first step is not in place.  Sure there are a few exceptions but sometimes it is better to follow the rules.
Minecraft is a huge global success having sold over 35 million copies. That's a lot.  Now we have an eclectic team of designers, professors and researchers from Stanford University that wants to create a Minecraft Killer.  Led by CEO Allison Huynh, the game is currently in private beta testing.  The RPG is raising $100,000 on Kickstarter now and raised $26,000 in just a few days.  MyDream is more than just a game.  It is a community that not only rewards players for their gameplay but also for their contributions to the game and its players.  For a $5 contribution backers get to access the game.  Once word gets out there may be something better than MineCraft – this one is going to rocket.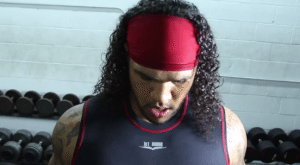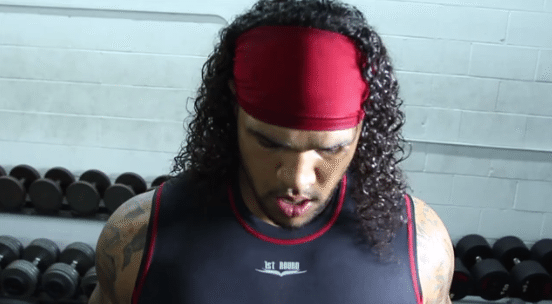 EnergyDNA is an athletic apparel company that wants to trump stalwarts like Nike and Under Armor.  Their product claims to improve athletic performance and they have several professional athletes that are backing the claim.  The material they are using incorporates certain minerals and compounds that apparently can increase the oxygen flow to your muscles.  We all know how competitive the professional sports world is today so anything that can create the slightest advantage will quickly capture traction in the sports performance world.  Los Angeles based 1st Round Athletics is raising $50,000 on Indiegogo and they are well past the half way point.  EnergyDNA is led by CEO Teague Egan and President Sterling Brewster.  They have put together an advisory board of scientists and doctors to help advise an support their products claim.
Oscar: The Open Screen Adapter comes to us from four students studying in the United Kingdom. When I first read the title I was not quite sure about the product but once I dove in it quickly became clear. These four students have created an inexpensive high-resolution portable screen that plugs into any laptop.  Now this one is a bit selfish for me. My office is a MacBook Air.  Sure I have an iPad that I can use as a second screen by installing some third party apps but honestly they suck.  Laggy, prone to crashing with some Wi-Fi networks not allowing the connection they just don't work well.  The Oscar may be the device for me because I need a second portable screen.  Check it out as they are raising £15,000 on Kickstarter with 6 days left in their campaign.  £150 gets you the whole kit.
Finally we have a campaign based in the United Kingdom.  Timesulin is a device that makes diabetes insulin pens smarter.  Timesulin is a smart replacement caps for all the major insulin pens that shows the time lapsed since the last injection, to help people living with diabetes avoid accidental double or missed insulin shots. Timesulin was launched in February 2012 in the UK and since then the product has expanded to over 40 countries around the world.  With the Indiegogo crowdfunding campaign the organizers want the US to be the next country to benefit from their device. This is about empowering people with diabetes, people that love somebody with diabetes and those that want to support innovation that they can decide what tools they need to flourish with diabetes.  John Sjolund and Susan Sjoland Moolman are helping to lead this charge.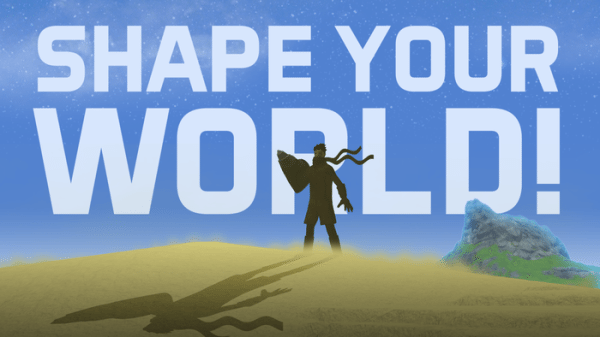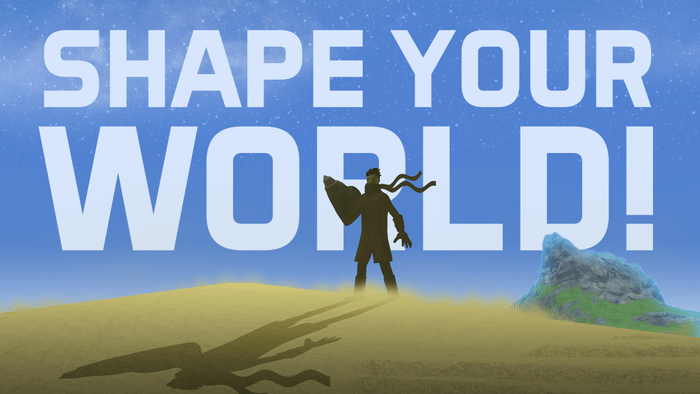 MyDream's community built adventure and creation game gives you the freedom to create, explore and shape your open world sandbox.
MyDream is an expansive world of community-built adventure, abundance, and creativity. Its completely modifiable environment is powered by our advanced voxel terrain engine. Part geocaching, part MMORPG, and part user generated builder game, players will experience a new game with every login.
MyDream offers a friendly environment based on exploration, creation, and cooperation.
MyDream is not simply a virtual world that you inhabit, it is a world that you create. This is not a competition, there are no lack of resources, there is just an open landscape and infinite potential in front of you.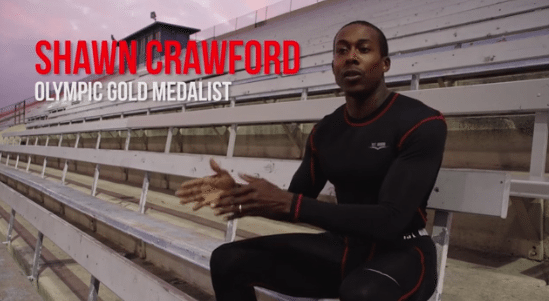 1st Round Athletics is a sports company that makes cutting edge athletic apparel engineered with energyDNA technology to increase athlete performance.
1st Round Athletics is an athletic apparel company based in Los Angeles, California. The founders, Teague Egan and Sterling Brewster, are both very passionate, avid sports fans. From Ft. Lauderdale and San Diego respectively, the two met at the University of Southern California. During this time the Trojan football team was in steady decline from being a perennial national championship contender. "We just weren't big enough, not strong enough, not fast enough," explains Sterling. The two put their heads together to try and solve this problem of performance on the field, specifically fatigue.
"We wanted to get into sports apparel, but needed to figure out how to differentiate ourselves from companies like Nike and Under Armour," said Teague."They have products that help keep you warm, or cool, get rid of sweat and odor, or even monitor your performance. Well that's great, but what do athletes really need? Something that actually IMPROVES performance, and makes you BETTER."
Research was conducted and one of the leading factors causing fatigue is a lack of oxygen to the muscle tissue. "We then found out that there are certain minerals and compounds out there that can capture heat, reflect light, and absorb this infrared energy. These minerals also have an amazing effect on the capillaries do wonders to increase blood flow," explains Sterling."I then went to my dad who is a cardiovascular surgeon because he's an expert when it comes to blood flow, science, etc, and he validated the claim."
With the goal of maximizing this oxygen in the body, and helping player performance, 1st Round Athletics was born.  We then went on to find a 3rd party research lab that had been working on the technology for about 10 years. Focusing on the medical market, specifically diabetics because of the increased blood flow properties our technology possesses, we partnered with them to bring energyDNA® to the athletic market.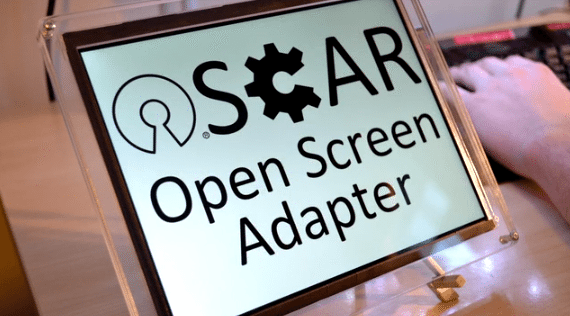 A super high resolution 9.7″ LCD panel with an Arduino compatible adapter that connects to your computer
OSCAR is an adapter that allows you to connect a super high resolution 9.7" screen, often found in tablets, to your computer. It comes pre-connected to the LCD panel ready to be attached and is compatible will all operating systems using a Thunderbolt or DisplayPort connection. The board is Arduino compatible which makes modifying the behaviour easy and all the software and hardware is open source. The particular display used with OSCAR is the one most commonly found in the iPad 3 and 4, marketed as the 'Retina Display' and has a whopping 2048×1536 pixels. This gives it an amazing pixel density of 264ppi (pixels per inch) and glorious colours. The case we have designed for it in laser cut clear acrylic also enhances the wonderful looking display by putting it in an equally clean looking surround.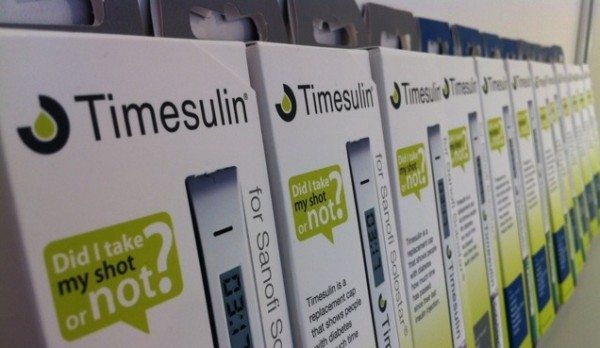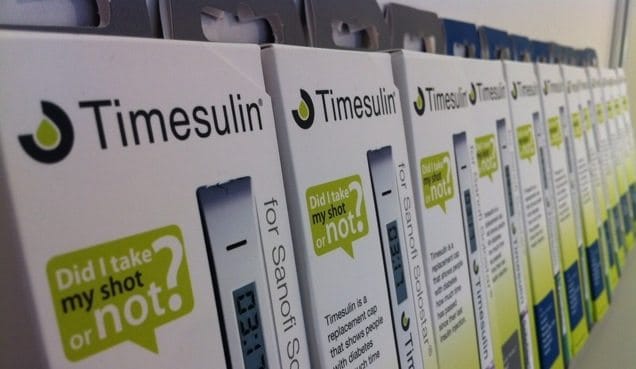 Timesulin, the world's first and only smart cap that snaps onto existing insulin pens.
Designed by people living with diabetes.
Already used by tens of thousands of people in over 40 countries.
Funds to this Indiegogo campaign will be used to prepare and submit our FDA application and launch into the U.S.A.
Timesulin was designed to take away the anxiety of not knowing for sure if you have taken your insulin injection – a problem facing 77% of insulin users up to six times per month. Timesulin helps you to avoid missed or double injections – and the anxiety of being unsure.

Have a crowdfunding offering you'd like to share? Submit an offering for consideration using our Submit a Tip form and we may share it on our site!

Sponsored Links by DQ Promote