Crowdfunding on Kickstarter, Super Retro Squad raised $53,509 on a goal of raising just $10,000.  In the world of crowdfunding these are pretty small numbers but for the 1,853 backers who as of yet have seen a game it means a lot.  Two years on after closing in August 2012, the game creator Jay Pavlina, wrote on his Exploding Rabbit blog that his Kickstarter campaign was a bad idea to begin with.
The extremely long post Pavlin states that;
"Super Retro Squad, is too big of a project for us to handle right now, so we're putting it on hold to make some smaller games first. We will resume development on SAS once we are in a better position to make it. The reasons for this decision, including why the original Kickstarter was a bad idea in the first place, are explained in detail below."
Pavlin went on to bullet point out the reasons for the demise of the project;
Inexperience
Lack of understanding of scope
Unrealistic estimate of cost
Having an ineffective team (not being able to pay did not help)
Unity (development platform) is not a good tool for 2D platformers
Launching the Kickstarter before fully designing the game
Effects on mental health
Pavlin obviously is suffering from crowdfunders remorse;
"I am a man of my word, so not being able to fulfill the things I promised has made this a very painful process for me. Some of the unfulfilled promises, e.g. the documentary, weren't even my fault, because their fulfillment depended on other people. Despite that, I still feel pain and disappointment from these unfulfilled promises"
He also shared some of the many critical comments backers posted on his Kickstarter campaign page: 
"…the attempt to scam AT LEAST $50,000 out of backers after the $50,000 you already scammed was unsuccessful? I'm SHOCKED at this failure!?!?

Jay probably would've spent it all on Funjuns and Mountain Dew and added in Master Higgins to SMBC as a "reward" instead. And then asked for another 200 K."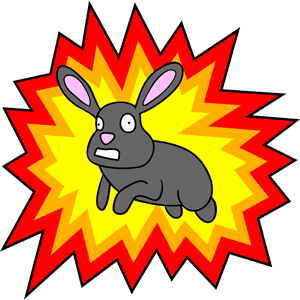 Pavlin, in hindsight realized that "once the project was launched, I  was pretty much screwed."

If that was not enough over-sharing – you can go directly to his blog and read it in all its prostrated glory.  Pavlin is also going to be doing a live Q and A on Thursday, March 20th at 7:30 EST if you are interested.  I think I have had enough.
Rewards based crowdfunding can be risky business.  Most campaigns deliver late and more than a few fail to deliver.  If you are not willing to shoulder the risk – I would suggest you not take it on to begin with.
Have a crowdfunding offering you'd like to share? Submit an offering for consideration using our Submit a Tip form and we may share it on our site!