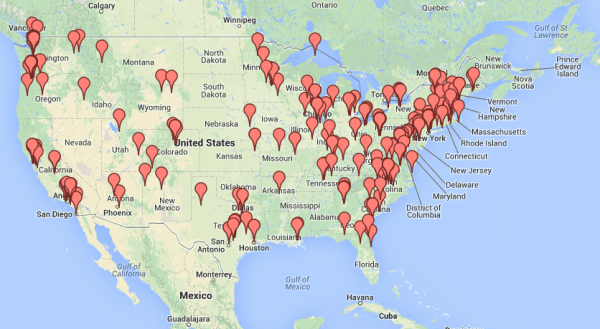 Kickstarter has crowdfunded 323 restaurants according to their own count (when I searched I came up with 329).  We have all read about the vast array of restaurant campaigns but team Kickstarter decided to put something together that was a bit more representative.  So they leveraged Google's Maps Engine and created a visual display of the restaurants, by name, everywhere. Kind of cool.
Just for Trivia's sake the top ten most funded restaurants on Kickstarter to date are: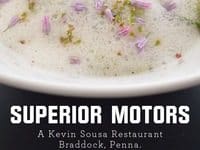 Superior Motors – Braddock Pennsyvlania – $310,225
Piano Fight – San Francisco – $131,702
Wok Star – Londonderry, New Hampshire – $72,793
PushStart Kitchen – Atlanta, Georgia – $71,950
Myriad Gastro Pub – San Francisco – $63,165
Commonwealth – Cambridge, Massachusetts – $59,454
Pure Taste PopUp (UK's first gluten free & pale Restaurant) – London, England – £32,165
Wilma & Frieda's Cafe – Palm Desert, California – $52,054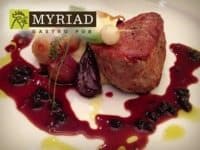 Red Dog – San Francisco – $50,925
Thelma on Clinton – New York, New York – $50,415
Food as a category is pretty low down the Kickstarter totem pole for total dollars contributed with only $38.46 million (Out of over a Billion).  And restaurants are just a portion of this amount.  But we all love restaurants from the local pizzeria to the corner bar.  We all have our favorites.  Check out the Kickstarter blog as they chatted up Superior Motors creator about how they were turned away from banks and crowdfunding came to save the day.
Have a crowdfunding offering you'd like to share? Submit an offering for consideration using our Submit a Tip form and we may share it on our site!