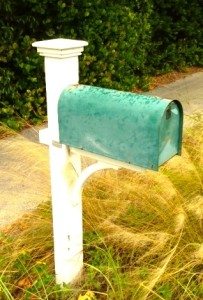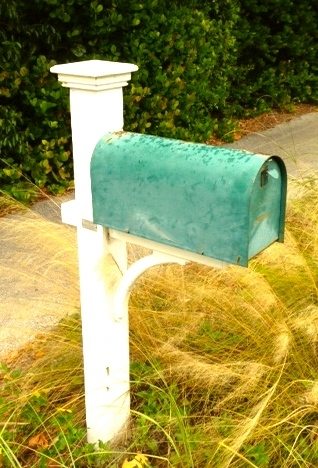 We had some great emails from crowdfunders this week.  It was really tough to narrow down the campaigns for this week's Mailbox.  Keep them coming as we do look at them all.  There were a couple campaigns emailed to us that I have flagged to revisit for next week's edition.  Also – tip to anyone sending their campaign in – please include your Twitter address!  And Happy Spring to everyone.
The first crowdfunding campaign is from BSX Athletics based in Houston, Texas.  This company was founded by Dustin Freckleton and Nithin Rajan.  Dustin, an avid athlete, received his MD/MBA from UT so he know's what he is talking about.  Nithin is a quant with an MBA – previously COO of Blue Box Health.  This team has put together something really cool.   The BSX Insight: an all-in-one wearable sport sensor that pairs with your smart watch and includes lactaid thresholds plus all the other fitness tracking you have come to expect.  Yes I want one of these.  I admit it.  When I train solo doing roadwork on my bike this device would make a world of difference.  The fact you can monitor your lactate threshold is huge. They have created a device that makes it affordable for anyone to use the same technology the pros have access to today. Crowdfunding on Kickstarter now and way over-funded.
Next we have another sport related crowdfunding campaign.  Virtual Knock Out is from Hartland, Wisconsin.  This is from the same team that created KnockOut Abs (yes you have seen that on TV).  The Virtual KnockOut takes mitt training (punching) and turns it into a video game. I love the concept. I happen to have a punching bag sitting next to my office desk. This would definitely be much better. This campaign just started crowdfunding on Kickstarter this past week and they are looking to raise $75,000.  One way or another you will start seeing these new training machines in gyms everywhere soon.
Oh Cleveland how I love you so… Tidy Dog is a toy box that trains your dog to pick up their toys.  After I watched the pitch video my first thought was can you create on called Tidy Kids and teach children to clean up?  Ok. Probably not but this is a great concept.  Pet lovers everywhere will rejoice when they see this product.  Train your dog to pick up their tows so you don't have to.  Chris Lorkowski who received his degree in Mechanical Engineering from Case Western Reserve University is the creator of Tiny Dog. He is crowdfunding on Kickstarter now and looking to raise $20,000.
______________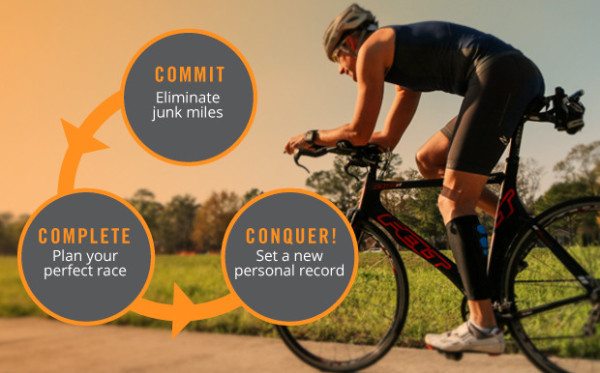 The first ever all-in-one wearable sensor that pairs with your sports watch. Includes lactate threshold technology, HR, cadence & more!
BSX Insight is the most powerful athletic monitor, period. Its technology combines the activity measurements of four separate devices into one sleek, comfortable design. With BSX Insight you can simultaneously record heart rate, cadence, pace, calories burned, and for the first time ever, your Lactate Threshold! Have you ever wondered what your athletic horsepower is, and how it stacks up against the competition? Well, you're about to find out!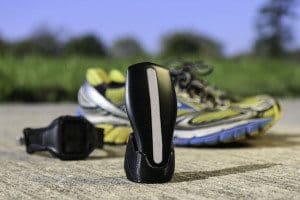 Insight represents the next generation of wearable tech by going beyond just passively tracking activity to actively transforming it. It is also the first and only wearable smart sensor on the market to sync at the same time with both ANT+ and Bluetooth 4.0—which means more flexibility when you're on the go and want to check your stats on your watch.
Insight "looks inside" your muscle during exercise to measure real bio signals and determine how hard you're actually working, compared with how hard you should be working. Through paired communication with your sports watch it lets you know, in real-time, whether to speed up, slow down, or even rest.  BSX Insight is best used both during training as well as on race day to help you finish your perfect race. With BSX Insight you are sure to get the most out of every mile, every time.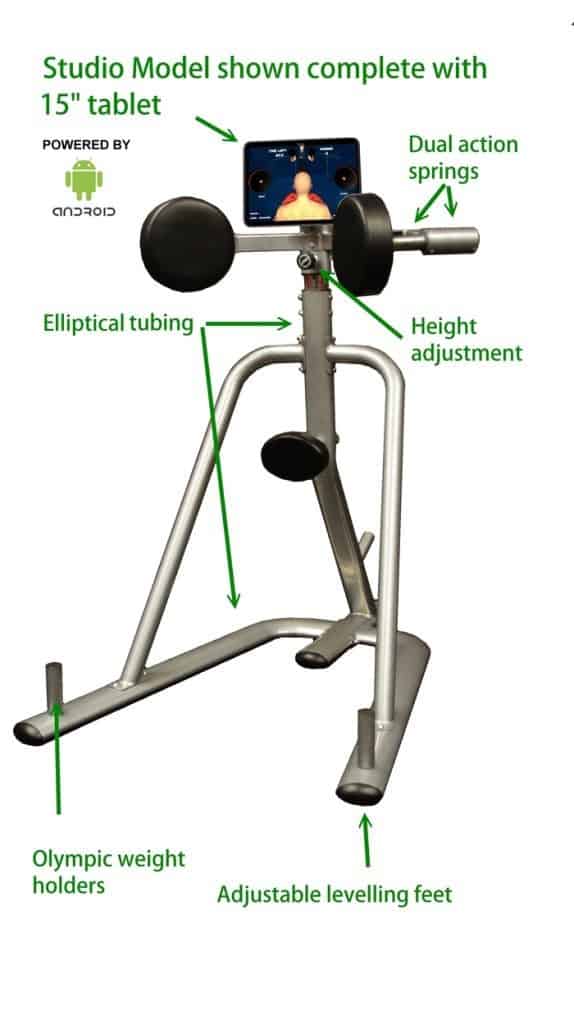 Rhythm gaming meets focus mitt training. Play on your device or mount it and enjoy a full impact, 3D, arcade quality boxing workout.
While watching my kids play Rock Band® one day, I started day dreaming about the boxing focus mitt workout I had earlier in the day.  It was great working with a trainer, but I wondered how I could possibly afford to keep hiring one.  Then, watching my daughter hit the drums to the beat of the visual cue's, a light bulb went off.  Rhythm gaming was the answer and a boxing machine like that could replace every treadmill, exercise bike and elliptical trainer in the world.  The next day, I bought one, tore it apart and made a prototype.  The rest, as they say, is history.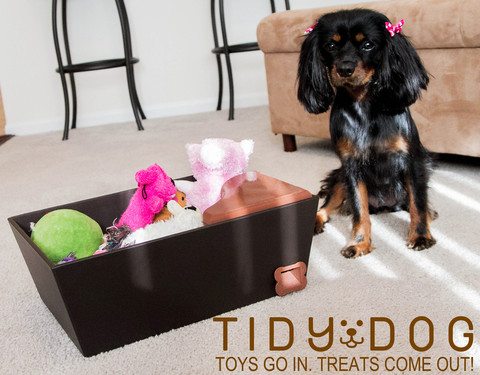 A fun new toy bin dispensing a treat when your dog puts a toy away! Tidy Dog will have your dog picking up their toys in no time!

The Tidy Dog's smart sensors detect the weight of a toy when it is added to the bin.  If a toy is added, the Tidy Dog dispenses a treat.  The Tidy Dog's software knows the difference between a toy that has been added to the bin and a dogs nose that is shuffling around in the bin looking for their favorite toy!  If your dog removes a toy from The Tidy Dog it will wait 30 seconds before your dog can place the toy back in the bin for a treat.  If your dog puts the toy back in the bin within the 30 seconds, no treat is dispensed and the timer is then removed allowing your dog to continue cleaning up!

When I started training my dog Evie to pick up her toys, I wanted to find a way to get her to put them away without having to tell her all the time. My very first prototype was a desktop candy dispenser. It was like a hand motion soap dispenser, only it dispensed candy. I pulled the motion sensor out and mounted it in Evie's toy bin. Then I filled the candy dispenser with kibble. That was the first of many prototypes that have now become The Tidy Dog.

Have a crowdfunding offering you'd like to share? Submit an offering for consideration using our Submit a Tip form and we may share it on our site!

Sponsored Links by DQ Promote