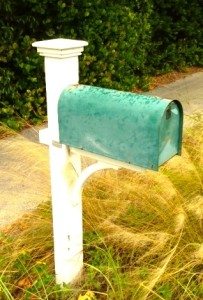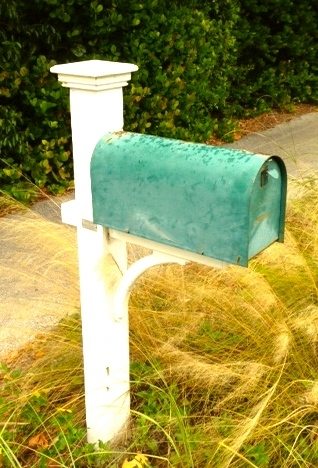 This first crowdfunding campaign for Mailbox is pretty exciting.  Recently we have seen a wave of new transportation devices using crowdfunding to finance new innovative approaches to moving people.  Today we are sharing Me-Mover the "next step in urban mobility".  This is project that is crowdfunding on Kickstarter now and they are fast approaching their $100,000 goal with more than four weeks left in their campaign.  The product was created by Jonas Eliasson who is based in Copenhagen, Denmark – a city known for great design.  Me-mover takes minutes to master and combines the motion of a step machine with the agility of a bicycle.  Jonas wants to reinvent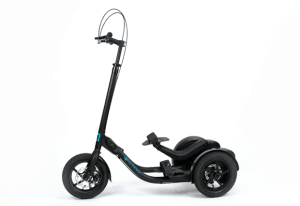 the way we get around in an urban environment.  Of course the Early Bird offers were quickly scooped up but you still can get one of these today and be one of the first to have a Me-Mover a transport device the creators hope will become an entirely new category of transportation.
Next up we have Dr. Andrew Clark from Greenville, South Carolina crowdfunding his SmartMat on Kickstarter.  This is the second product Dr. Clark has launched this way.  He combines the internet of things with pressure sensitive polymer technology – something we will all take for granted as a way of life very soon.  His SmarMat is used beneath a door mat and connects to the internet and monitors traffic.  The device detects the weight of people or pets and can be configured to do certain actions like turn on lights.  The campaigns is really an extension of his first campaign where he created a force sensitive film kit that could be used for Arduino and other electronic products.
Finally the next campaign comes from Crowdfunder in the UK.  This one is a bit different as usually we focus on products but I love a good cause and I am partial to football (soccer) and this crowdfunding campaign definitely combines the two.
FC United – Kit it Out is raising £26,000 to fund a community space and function room at FC United of Manchester's new football ground in North Manchester.  The club has no grand benefactors and is totally supported by club members in an area that is crazy about football.  They are well on their way to a successfully hitting their goal and I imagine we may begin to see other similar type crowdfunding campaigns since this is a great way to bring a community together and support a common goal.  Best of luck!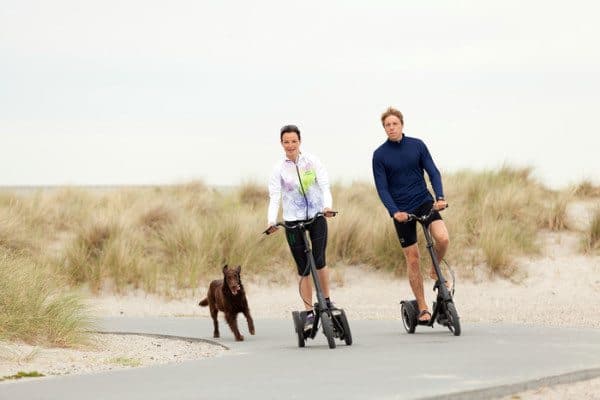 Copenhagen, world cycling capital, is taking a step beyond the bike. Me-Mover – awesome new way for everyone to ride the city.
A step machine on wheels, Me-Mover takes just minutes to learn, and to delight in the advantages: better ergonomics and posture, visibility, steering and exercise. Our unique, balanced three-wheeled design offers an entirely new way to ride, standing and stepping in an easy, natural manner. At any pace you choose – walking, jogging or biking speeds – you'll enjoy improved control, balance and visibility.
This Danish design breakthrough is, quite simply, the first set of wheels designed for all the ways we move in cities, from busy streets and park trails to flea markets and bike lanes. The Me-Mover isn't just a new human-powered vehicle, it's an entirely new category, bringing together remarkable advances in personal transport and training – for commuters and casual riders, tourists and triathletes.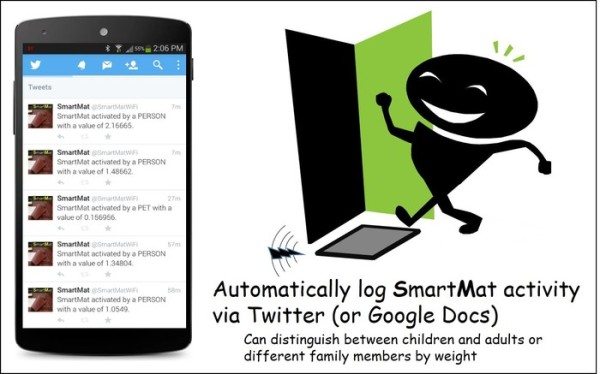 The SmartMat is a Wi-Fi connected sensor that goes under door mats and detects the weight of people or pets and triggers actions.
Need a door mat that sends you a text when your dog is sitting at the door wanting to come in? Need to receive a text alert when an elderly relative leaves a room or steps on the door mat to leave the house? Or how about having the TV automatically turn on when you sit down on your couch?
The SmartMat can do all this and more! The SmartMat uses a smart plastic film that is force sensitive. When coupled with the Wi-Fi enabled Electric Imp micro controller, the SmartMat connects to the Internet of Things through your home Wi-Fi signal and is able to perform many pre-programmed tasks as well as be monitored in real-time through any web browser. Additionally, the SmartMat can be custom programmed to carry out your own ideas using the browser-based programming platform used by the Electric Imp.
What is the SmartMat?
The SmartMat is a thin, durable, and flexible floor mat that triggers actions based on the weight of who or what is on the mat. Different combinations of triggers and actions can be selected using any mobile device or computer with a web browser to program the SmartMat to perform a multitude of tasks. The SmartMat can even be used to control light bulbs, appliances, and other smart home products.

FC United – Kit it Out!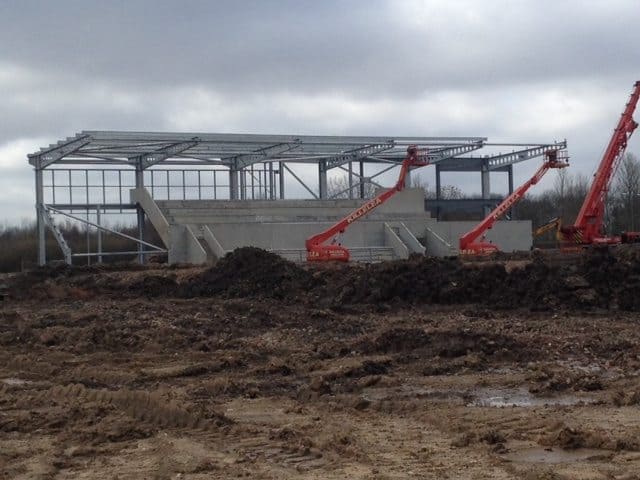 Kit it Out aims to fund the kitting out of a community space and function room at FC United of Manchester's new football ground and community facility in Moston, North Manchester. This new facility, now being built in an area of Manchester deprived of economic investment, will act as the central hub for FC United's ongoing community and volunteering activities across Greater Manchester. The ground will not just be a place where our home games are played; we will also have three sports pitches and community changing facilities, all of which will be open to the wider community as we seek to increase participation in sports. Our function room can be divided into three separate spaces and will be used for education courses, meetings and to organise volunteering and other activities. And we need your help to Kit it Out!

About FC United of Manchester

FC United of Manchester is a supporter-owned football club currently playing in the Evostik Premier Division at level 7 of the English football league system. Since our formation in 2005, we have played our home matches at Gigg Lane, groundsharing with Bury FC. We have no rich backers. All our funding comes via the efforts of our supporters and members who in turn run our club.

Have a crowdfunding offering you'd like to share? Submit an offering for consideration using our Submit a Tip form and we may share it on our site!

Sponsored Links by DQ Promote