Put simply, the significance of automatically calculating calories consumed and burned cannot be overstated. Currently, calorie databases such as MyFitnessPal require manual input, and prove laborious when calculating home-cooked meals or more exotic cuisines. While the utility of food-logging with weight loss has been supported by medical literature, it requires sustained discipline. The ability to record calorie intake automatically would allow users to instantly have an idea of their net calorie status, indicating whether they are progressing towards weight gain or weight loss. Unfortunately, the promise of passive nutrition tracking sounds too good to be true.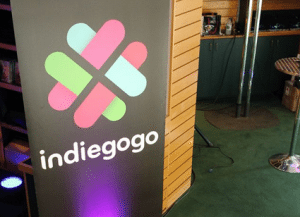 The above excerpt is from Dr. David Ahn's writeup today in iMedialApps, and it does a great job in outlining some of the concerns surrounding the currently-running Indiegogo campaign for the GoBe wearable fitness tracker and sensor.
We broke down the basics earlier this month. The campaign is claiming to make available a device that can automatically read total calories burned during exercise. This feature would be an amazing feat in the wearables market, but many medical professionals have publicly said that the method HealBe claims to use are faulty at best.
Some of the accusations made against the campaign include…
Project creators with little to no discernible online history
A campaign page that hails from San Francisco, but a team based in Russia and a creative agency based in New Hampshire
A clinical dietician's comments stating that "If you actually had this technology, Indiegogo would be the last channel you'd go through" among other protests
A claim that the product was demoed at CES 2014, but no mention of them in the exhibitor's directory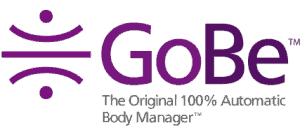 Pando writer James Robinson goes a step further, alluding to Indiegogo's implicit responsibility to cancel the campaign if the claims made in the campaign cannot be proven or corroborated. He's led the charge on exploring the claims made in the campaign, and thus far there has been little in the way of answers to clarify coming from the HealBe camp.
On what possible universe does that make ANY sense? (Let's not get started on @healbe's accomplice in this, @Indiegogo)

— James Robinson (@jalrobinson) April 1, 2014
If this campaign does go sour and fails to deliver on its promises, it could become ground zero for a media feeding frenzy, and Indiegogo's model could be at the center of it all. If the campaign is successful, it could be a galvanizing moment for Indiegogo's hands-off approach to crowdfunding project creators. Expect little in the way of middle ground.
Related articles across the web
Have a crowdfunding offering you'd like to share? Submit an offering for consideration using our Submit a Tip form and we may share it on our site!

Sponsored Links by DQ Promote