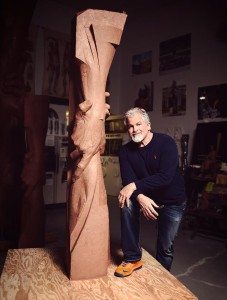 A brief history lesson: in the late 1800's as the Statue of Liberty was being constructed in France, a group in the US was trying to find a way to fund and construct a pedestal for the new monument. That pedestal was essentially crowdfunded via newspaper ads and stands as the first example of crowdfunding in the US. (Rodrigo Davies has a far more interesting explanation of that story at the BBC's web site if you want to know more.)
Fast forward to 2014… Gary Lee Price (pictured, right) is a world-renowned sculptor based in Utah, and he has conjured up an idea to build a 300-foot-tall statue on the west coast to bookend the Statue of Liberty. It'd be called the "Statue of Responsibility." Is he serious? You bet, and much like Lady Liberty in the 1800's Price and company have said that they will be turning to the crowd to cover some of the construction costs.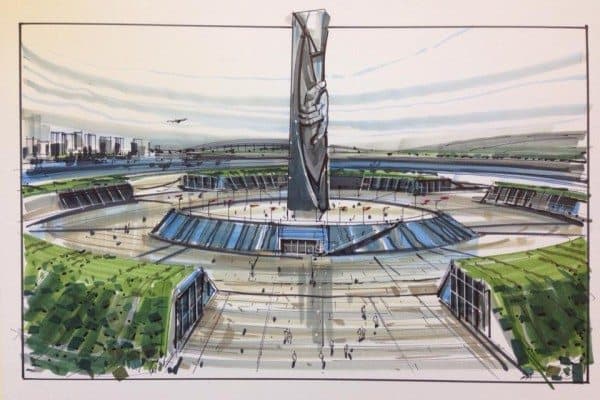 The idea comes from a 1946 book by Viktor Frankl called Man's Search For Meaning that outlined his experience in the Auschwitz prison camp during World War II. The statue is a set of intertwined hands, one lifting the other up, meant to symbolize the responsibility that comes with liberty.
Freedom, however, is not the last word. Freedom is only part of the story and half of the truth. Freedom is but the negative aspect of the whole phenomenon whose positive aspect is responsibleness. In fact, freedom is in danger of degenerating into mere arbitrariness unless it is lived in terms of responsibleness. That is why I recommend that the Statue of Liberty on the East Coast be supplemented by a Statue of Responsibility on the West CoastMan's Search For Meaning
The Herald Extra reports that a new foundation and board have been put in place to oversee the project. The hope is to complete the project by 2020. The project already has the blessing of Utah's state government and could end up in one of five choices for a host city: San Diego, Long Beach, Los Angeles, San Francisco or Seattle are all under consideration.

The foundation has said they will definitely be crowdfunding the construction of the project, and the associated media campaign is slated to start very soon – in the next few months. If successful, this could break modern crowdfunding records.

Have a crowdfunding offering you'd like to share? Submit an offering for consideration using our Submit a Tip form and we may share it on our site!

Sponsored Links by DQ Promote