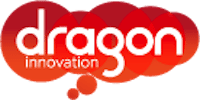 Dragon Innovation is a niche crowdfunding play aimed directly at servicing the funding needs of hardware-related startups. The platform has now announced two new upcoming features; one aims to place a Dragon Innovation seal of approval on internally vetted campaigns, and the other follows a strategy similar to those undertaken by other crowdfunding platforms.
Dragon Certified is interesting in that it gives Dragon Innovation a path to revenue even on campaigns that make use of other crowdfunding platforms like Kickstarter or Indiegogo. Dragon Innovation – the entire ethos of which is based in knowing and understanding what it takes to get a piece of hardware to market – will charge a few thousand dollars for a service to vet and approve crowdfunding campaigns.
In theory, it could bring some much-needed sanity to the hardware crowdfunding space, which is increasingly subjected to startups that overpromise and underdeliver. (Truthfully, that has been a problem in the crowdfunding space for a long, long time now.) A badge on the vetted campaign will link back to a page on Dragon Innovation's web site explaining some of the due diligence they perform and how it panned out for the associated campaign.
As for the other half of their two-part rollout, Dragon Checkout may remind some users of Crowdtilt's white labeling play with CrowdtiltOpen, and the team at Dragon nod to this new feature being a response to that movement. Dragon Innovation wants to take a similar approach by letting crowdfunders self-host campaigns on their own domain leveraging Dragon's technology stack., giving them more control over the look and feel of the campaigns themselves. This one will roll out after Dragon Certified, but the team does say it's in the pipeline.