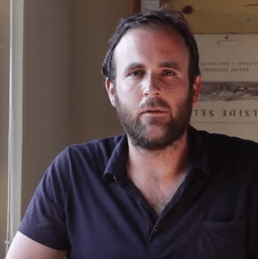 We've been keeping up with PandoDaily writer James Robinson's (pictured) digging into HealBe's Indiegogo campaign. It turns out that Robinson's search is now leading him toward other Indiegogo campaigns seemingly with similar issues. A recent article dives into claims made during a campaign for the TellSpec, a device whose inventors promised that it would be able to count calories in food simply by scanning using a handheld device paired to a smartphone.
The situation is extremely similar. A device promising some ground-breaking technology raises hundreds of thousands of dollars on Indiegogo only to come to a revelation that the claims made during the campaign are not feasible. (That revelation hasn't come to pass for HealBe just yet, but many see it as inevitable.)
Is it a problem for Indiegogo? Yes. Robinson's latest piece hit the front page of Reddit and contributed to PandoDaily's largest traffic day ever according to Paul Carr. The story is finding eyeballs.
then everyone's like, crowd funding is a strange but frustrating new world. when really, what we just saw was sanctioned fraud.

— James Robinson (@jalrobinson) April 4, 2014
Robinson isn't just a cynic, either. He raised over $15,000 on Kickstarter for his upcoming book Voyages in America. He seems to be taking issue with Indiegogo's model specifically and its alleged ability to empower and fund total vaporware.
The Verge's Vlad Savov took the conversation one step further, concluding that crowdfunding has a trust problem…
The key reason for the existence of centralized funding platforms like Indiegogo or Kickstarter is trust. Funders need to be assured that their money is going toward the stated goals, and project creators require some certainty of the promised income. But what is that trust actually based on?
So what is wrong here and how can Indiegogo and their partners fix it? For one, the HealBe situation exposes a major flaw in Indiegogo's flexible funding model and their relationship with PayPal. From the Indiegogo FAQ page When Do I Get My Money…
For Flexible Funding campaigns, contributions made through PayPal are sent to your PayPal account instantly. You will receive a disbursement confirmation from PayPal with each contribution. After the contribution has been sent, your PayPal account will be charged our 9% platform fee by Indiegogo.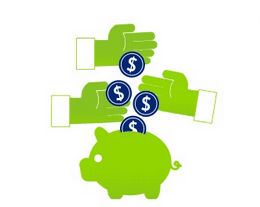 For those in the crowdfunding know, it should seem extremely strange that backers are having to ask for refunds while the campaign is still actively raising money. One of the most touted fraud protections in the crowdfunding world is "crowd wisdom" and the due diligence that takes place during the 30-90 days (generally) that a campaign is active. Core to that protection is the idea that if the crowd does detect fraud – and they clearly smell it on HealBe – they can all pull out of the campaign en masse and without consequence.
This is a point even Robinson is missing. Indiegogo's flexible funding model isn't in line with crowdfunding best practice. At all. Indiegogo's fraud detection policies are far less important than the crowd's. In the case of a flexible funding campaign, fraud detection is moot. Funds are still at the mercy of the campaigner even during the campaign.
Even if Indiegogo did detect what they would consider to be fraud after the launch of the campaign, funds would have already been disbursed from contributors using PayPal as their processor. ACH contributors are still protected via escrow. This is not the case with the fixed funding model, where even PayPal contributions are subject to escrow.
We've reached out to Indiegogo for clarification on the flexible funding model and the lack of escrow protection for PayPal contributions.


Also keep in mind that PayPal has just announced changes to comply with new crowdfunding models. Why didn't HealBe raise red flags regarding risk? There were basic discrepancies in the campaign that are inarguable; the project being located in San Francisco when the team was in Russia comes to mind. The fact that the campaign was allowed to launch with these red flags in place suggests a failing on behalf of PayPal as well. In the end PayPal is responsible for assessing merchant risk. (See our big crowdfunding payments breakdown from earlier this year.)

Serious questions for a stalwart crowdfunding platform that just raised $40 million.

Have a crowdfunding offering you'd like to share? Submit an offering for consideration using our Submit a Tip form and we may share it on our site!

Sponsored Links by DQ Promote