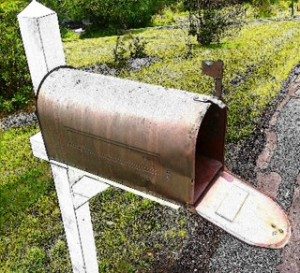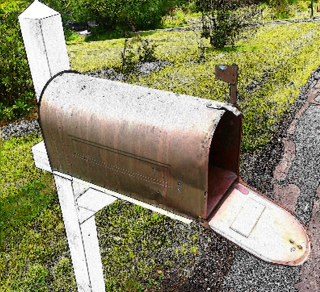 For this weeks Mailbox we have two Kickstarter and a single Indiegogo crowdfunding campaign:  Storium from San Jose, California, Woodies Clothing from New York City and the Smart  Headband from our mates in Manchester, United Kingdom.
First up is Storium crowdfunding on Kickstarter now.  This campaign easily blasted past their $25,000 goal in just 24 hours and stands at over $64,000 today.  It probably helps that the team behind this project has doe serious credibility as they were early members of the team at Delicious.  Josh Whiting and  Stephen Hood are serial entrepreneurs and Storium is their next big thing.
So what is Storium you ask?  Well it is a new kind of online game that helps people tell their stories with their friends by turning the process of writing into a multiplayer game.  Intrigued?  So am I.  Even better this is not vaporware because the Storium team has been working on the project (without pay) for over a year.  As a backer you will be able to download a beta version and play away.  Josh and Stephen have put together a serious group of advisors to help with the project.  Check it out.
Woodies is another crowdfunding project that easily hit their goal.  Their target of raising $10,000 on Kickstarter was surpassed in just 7 hours.  Woodies is an apparel / fashion project for mens shirts.  There have been more than a few campaigns along this genre as the combination of very high quality at an affordable price is a compelling equation.  Jacob Wood is the project creator / designer behind this new company.  Jacob has worked in merchandising at some large retailers and he left his job to  fire up his startup.  Really cool shirts in this "David vs. Goliath" campaign.
Finally we have the Smart Headband.  Bluefingers lab in Manchester UK – founded by Natasha Leigh, Richard Peter and Nick Boothroyd is looking to raise just $5000 on Indiegogo.  Their product is a sports headband that incorporates Bluetooth  technology so you can listen to your music or take calls while working out. So this is definitely something I would use.  I have purchased several different "sports" headphones and still end up using the cords because none of the ones I have tried to date match up to their claims.  For biking, running or doing anything outdoors – the Smart Headband looks perfect – especially if I can take and make calls.  $65 will get you a headband delivered in June.  Bluefingers already has a similar product on the market – SmartBeanie – so probably no worries on a delay.
Storium is a new kind of online game where you and your friends tell any story you can imagine, together.
Stories are part of what makes us human. They're all around us, from books and movies to TV and video games. Experiencing a good story can be one of life's great pleasures. But telling your own can be even more fun!
That's why we've devoted the last year of our lives to creating Storium, the online storytelling game. We've been playtesting an early version for months with hundreds of people. The feedback has been amazing, and we're ready to bring Storium to the public. We need your help to make it happen.
Storium is a web-based online game that you play with friends. It works by turning writing into a multiplayer game. With just your computer, tablet, or smartphone, you can choose from a library of imaginary worlds to play in, or build your own. You create your story's characters and decide what happens to them. You can tell any kind of story with Storium. The only limit is your imagination.
A revolutionary approach to the way you buy shirts. Don't settle for something that isn't your own.
WHY WOODIES?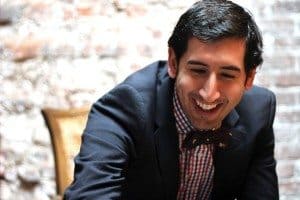 Woodies offers top-quality shirts, tailored to fit your unique size and customized to make it your own. We care about our customers and empower you to design the perfect mix of cuts, sizing, and fabrics to make it your own.
By cutting out the middlemen and other excess we're able to offer you exceptional, handmade shirts at an incredible price.
This is a story of David & Goliath — our company started because we don't believe in settling for a shirt made for thousands of other men or a S,M or L.
OKAY…BUT WHY WOODIES…?
Woodies is tongue in cheek. We didn't want to be another, "Enter fancy english name here & Co." brand. There are enough brands trying to be aspirational or cool, we wanted to be real.
Bluefingers Labs is an independent start-up that was born in September 2013 by founders Natasha Leigh, Richard Peter and Nick Boothroyd with the main objective to produce wearable technology that's affordable for everyone.
Our first offering was the popular 'SmartBeanie™' and now using the identical technology we want to launch the Smart Headband™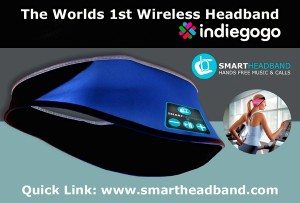 The Smart Headband™ will be a high quality sports headband fitted with Bluetooth V3+EDR technology and featuring two inbuilt dynamic stereo speakers and a covert microphone which syncs to your phone or device. TheSmart Headband™ will let you listen to your tunes, follow your sat nav or make hands-free calls.

Unlike wired and over priced alternatives, our sleek headbands are designed for vigorous sports activity. The Smart Headband™ will be targeted at anyone who wants to enjoy wireless connectivity whilst running, working out at the gym, walking, cycling, skiing or snow boarding. It can be worn on it's own or underneath any other head-wear or helmet. We're aiming to make it available in range of great looking colours to suit everyone's tastes and styles.

Have a crowdfunding offering you'd like to share? Submit an offering for consideration using our Submit a Tip form and we may share it on our site!

Sponsored Links by DQ Promote