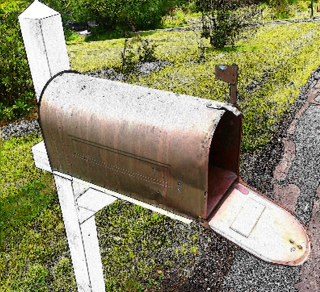 We have a duo of Indiegogo campaigns for this week's crowdfunding mailbox.  One in tech and the other in the food category.  Two subjects that are near and dear to my heart.
First up with have Frava.  So what do you get when you combine fruit juice with caffeine?  Frava of course!  So why hasn't someone thought of this before?  I admit to a serious caffeine addiction and I am all about healthy consumption.  Frava is a perfect mix for me – and I am going to guess – lots of other people.  Crowdfunding on Indiegogo this campaign is looking to raise $24,000 for their initial entry into a major retailer in the midwest.  As the pitch video explains they need to provide the financing up front to get their product on the store shelves – but a deal is in place.
Launched in January 2013, Frava was founded by three Colgate University students who were looking for an energy boost during finals, but didn't like coffee or the ingredients in energy drinks. They liked juice.   Frava is already available in Manhattan and Long Island (500 retailers & offices).
Frava's energy boost comes from natural caffeine infused from green coffee beans. Made of 40% fruit juice, Frava has no artificial flavors or colors, is rich in vitamins, and is available in four flavors – Cranberry Orange, Peach Mango, Pomegranate Acai and Pineapple Orange.
The Duet smart bluetooth tag that watches out for your phone is entering an interesting and competitive space. Bluetooth enabled tags that attach to anything and deliver a location signal mean you will never search for keys (and more) ever again. Hallelujah I say.  There are some pretty good products in the market today but Duet wants to trump them all by incorporating some additional features including:
App compatibility: the Duet works with both iOS and Android platforms.
If you've misplaced your phone, your Duet will beep to alert you. If you've misplaced your Duet tagged valuables, your phone will alert you too.
· Online Loss Recovery Platform: Duet works with the PROTAG Online Trace account in the event you've lost your phone/valuables and cannot find them. You can also view your lost belongings on the map from any laptop.
And you can change the battery…
Raising funds on Indiegogo, Duet has easily surpassed their  $5000 goal and stands at over $32,000 today. So there is definitely some interest in this new product.  Duet is brought to you by the Protag team who has been working on loss prevention devices for some years now.
If you would like your crowdfunding campaign featured in Mailbox.  Please email a link to the campaign page at [email protected]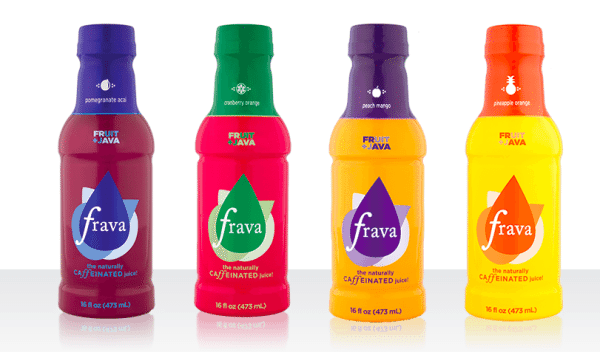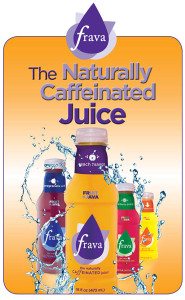 Strength: Customers are reordering at rates faster than we're used to. Since our last update two days ago, we've actually sold 7 pallets (714 cases or a whopping 8568 bottles).
Weakness: I think we're out of Frava. Like actually out of Frava. Luckily, I can hear Evan behind me ordering more bottles and caps. I trust he'll handle the rest of it. You'd think caffeinating fruit juice was easy, but (apparently) it ain't.
At any rate, we've seen a nice uptick in contributions of late, as we're approaching the 40% mark…And that's awesome to say the least..especially since your contributions will help fill some of these future orders.
Speaking of awesome–and I know I've said this before–but it would be awesome if those of you that have contributed to our campaign could comment on the page. It's not an exaggeration to say that a single comment could take this campaign to the next level, as the more of these we get, the more likely we are to be featured on the indiegogo home page and/or landing page.  So tell us a joke, a story, provide us with feedback, tell us your favorite flavor or an idea you have for our next flavor. At the most, it takes us to the next level and at the least, you'll get some good kharma coming your way.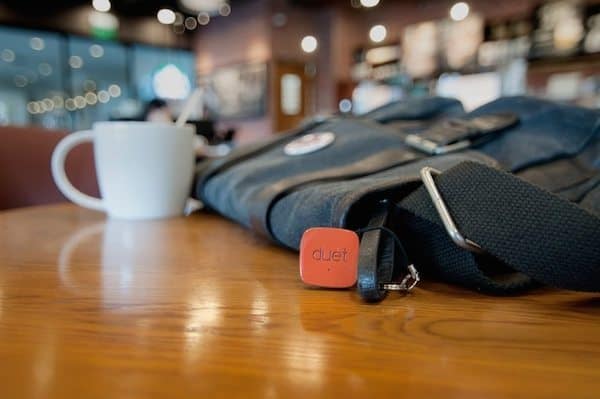 Do you, or someone you know often lose smartphones?
Duet, and the PROTAG app, is an entire eco-system built upon latest Bluetooth 4.0 Low Energy technology, to prevent you from losing your phone. It's your phone's ever watchful buddy.

You'll Never Lose Your Valuables Too

Duet can be attached to your valuables. It works together with the all-new PROTAG™ app. The  app constantly monitors your duet-tagged valuables. For example, if you've left your wallet behind in the cafe, the app will notify you. And you can even see the last known GPS location of your valuables on the map. This way, you can be assured that your valuables are always being safeguarded too.

Have a crowdfunding offering you'd like to share? Submit an offering for consideration using our Submit a Tip form and we may share it on our site!

Sponsored Links by DQ Promote