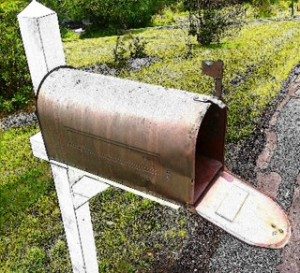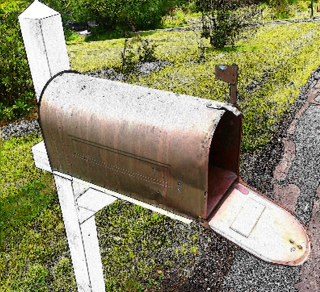 At Crowdfund Insider we love to read about the hugely successful crowdfunding campaigns raising hundreds of thousands of dollars (or millions) but the reality is that most of the crowdfunding projects are looking to raise substantially less.  Many of these campaigns are simply fascinating and probably more than a few go on to bigger and greater accomplishments.  Not only do we love to read about these campaigns we love to share them as well.  If you would like us to share your campaign shoot us an email or post it on our Facebook page. We promise to at least take a look!
First up we have a project by Timothy Kavarnos crowdfunding from Brooklyn, New York. Of course I am being biased here – because I love hot and spicy foods  AND Whiskey (Bourbon specifically).  Salamander Host Sauce is looking to combine these two items I enjoy.  Crowdfunding on Kickstarter, the campaign easily leaped their $1000 goal and stand a bit over $6000 today.  Now if Timothy can shake out enough backers to hit the $7000 mark – he will have the funding to purchase the permits to add the booze.  He has already captured some rave reviews.  For $15 a bottle may be yours. Shipping August 2014.
The Tinitell is a wristphone for Kids that also incorporates GPS.  Any parent will understand the peace of mind you have by knowing where your children are – and having the ability to speak to them when you want.  Tinitell, crowdfunding on Kickstarter, is from Mats Horn in Stockholm, Sweden (who was actually born in the US and attended Brown).  The phone features only basic functionality, but these are the ones you want –  plus everything is controlled by an associated iPhone app.  Mats is looking to raise $100,000 and he is closing in on that goal standing at about $70,000 today.  For $99 a Tinitell may be yours – but you will have to wait until April 2015 for delivery.

Tinitell is a wearable mobile phone for kids. A wristphone that enables peace of mind for parents, and lets kids be kids.
HOW DOES TINITELL WORK?
Tinitell is a Scandinavian designed and engineered mobile phone and we have intentionally stripped it down to feature only the most basic functions. Our philosophy: It should perform well and look cool — without being too pricey.
Managing Your Tinitell
Once you receive your Tinitell, insert a voice-ready SIM card of your choice (check out our FAQ for subscription options). If you have a smartphone, you can download our app (iOS / Android) for easier management. You can also manage your Tinitell from our website.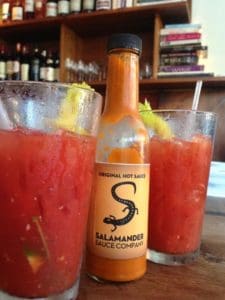 The World's most unique hot sauces that combine delicious depth and complexity while balancing tantalizing flavor and fire.

THANK YOU!!! We have hit our goal for funding this campaign so what's next? We have added a Stretch Goal of $7000 so we can release our WHISKEY Sauce!!!

This project is the result of my love for food and hot sauce. Help me share my passion with you!

After tasting our new Whiskey Sauce, one writer with a discerning taste for hot sauces felt compelled to offer us this description:

"Sultry and smooth, dark and alluring; one touch to your lips and you'll know what we mean. We've deepened the mystique of this seductively vibrant sauce with an infusion of whiskey, and from it, the depth of flavors that emerge dances between the dark notes of intrigue and hints of colorful whimsy. A single taste will do nothing to quell your desires. And like a distant lover emerging from the mist, you'll keep returning to her arms for one final kiss. Poignantly memorable."

Have a crowdfunding offering you'd like to share? Submit an offering for consideration using our Submit a Tip form and we may share it on our site!

Sponsored Links by DQ Promote