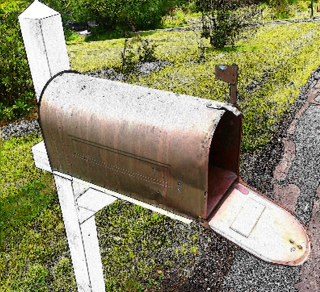 Sorting through the mail from the past week I stumbled across several crowdfunding campaigns that were cancelled.  Why?  Well – some of them really sucked.  Let's be honest please, not all crowdfunding campaigns are great.  But there are many more that simply have not taken the time to structure their campaign correctly.  This is not the field of dreams.  It's a lot of work to run a crowdfunding campaign – whether it is large or small.  If you do not have 30% of your funding goal committed up front.  Stop now.  Go round it up before you launch. You will be doing yourself an enormous favor.  Enough of my rant but I have seen way too many campaigns with a $100,000 goal and only $100 raised.
Have you ever considered purchasing a game console for your dog?  I haven't but CleverPet has.  Filed under "now I have seen everything" – San Diego based CleverPet has created a game console for your pet.  Yes it's true and they are crowdfunding on Kickstarter.  They were hoping to raise $100,000 but that was easily surpassed as pet-owners rushed to back this campaign.  As of today 875 backers have funded this one to a total over $132,000.  Just think – you no longer have to worry about your pet being bored during the day while you are at work.   And we all know that a busy dog is a happy dog.  Are you frustrated with your young children being glued to the Xbox all day – well now you may add your dog to the list.  Maybe they can create a game controller for paws and then I can challenge my dog to a game of Gears of War or Call of Duty Ghost…. Whaddya think?
The Gi Bike is really cool.  This is a well designed, stylish electric folding bike that originated in Argentina.  There have been several awesome crowdfunding campaigns for new forms of urban (or suburban) transport and I want to add Gi Bike to the list.  The Gi Bike has an integrated Lithium-Ion high performance battery the designers claim will last 40 miles without charging.  You can also plug in your iPhone – of course – as they have smartphone integration.  Take the bike for spin, arrive at your destination and the bike simply folds up to a size you can just store in a closet.  The Gi Bike is not cheap at $3390 but if you are interested in a new set of commuter wheels this may be for you.  Crowdfunding on Kickstarter now. 
Finally we have Slimbs: "Slim fit jeans that aren't a pain to your manhood".  There have been many, many jean crowdfunding campaigns on both Kickstarter and Indiegogo.  More than a few have been successful and you may add Slimbs to that list – and they are crowdfunding now on Kickstarter.  This is a project by Patrick Woloveck who moved from the Midwest to New York and realized he was sartorially challenged.  So what did he do?  He went to purchase a pair of slim fit jeans.  But what he discovered was they were way too expensive and "they suck".  Funny pitch video.  Sorry Euros.
A smart WiFi-connected device your pet can use. Automatically entertain and educate your dog, even when they're home alone.
CleverPet is a learning console that engages and teaches your dog. It uses scientifically proven techniques to offer interactions that adapt to individual dogs' needs. These interactions grow more challenging as your dog learns, and can take place even when you can't be home. Many dogs left alone at home are bored and unengaged, which can lead to separation anxiety and costly destructive behavior. With CleverPet, your dog is busy, engaged, and challenged at her learning level—automatically. A busy dog is a happy dog, and a busy, happy dog has no time for negative behavior.
We built the Gi-Bike in the pursuit of one big idea, to revolutionize and transform the commute of millions of people around the world.
Think about the days when you were late for work because of a traffic jam, or the days when you did not know which street to take to make it to an important meeting, or when you were just too tired to keep on pedaling to get home, or when your bike did not fit in the elevator and you had to take it up the stairs…
Those days are now over for all of us; for the young professional that commutes every day through Manhattan, for youngsters in San Francisco that want to enjoy a sunny Sunday near the bay, for freelancers who are hoping from job to job in Berlin, for the housewife that wants to go shopping or take her toddlers to school.
For all of them, we created The Gi-Bike.
Guys should not have to be uncomfortable to look good. PERIOD.
So why is it that anytime you try on a better-looking fit, you feel like you've been given a wedgie or are going to burst through the seams? Slimbs was born out of this frustration.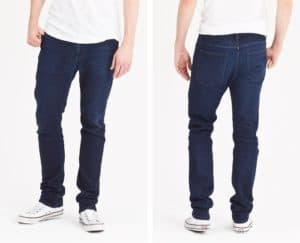 We set out to create the perfect slim fit. A fit that isn't too baggy but isn't too tight. A fit that has room for a man's….parts. A fit that any guy of any shape or size can wear with confidence and comfort.

After two years of working relentlessly with fashion students and industry experts, we've finally perfected the Slimbs fit. No longer will a guy have to squeeze into a pair of jeans to turn heads. With Slimbs, a guy can be comfortable AND look good.

Have a crowdfunding offering you'd like to share? Submit an offering for consideration using our Submit a Tip form and we may share it on our site!

Sponsored Links by DQ Promote