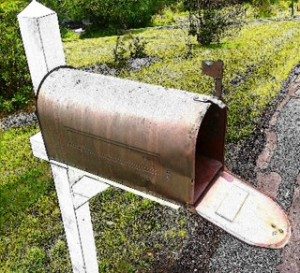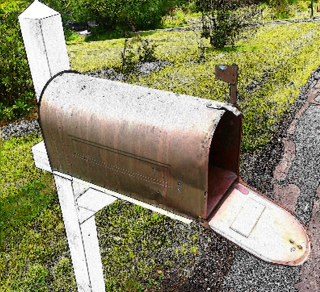 Three interesting campaigns for the the crowdfunding mailbox this week.  We have one submission from a GoFundMe campaign that is a bit different but interesting all the same.  As many of our readers know Crowdfund Insider likes to acknowledge some of the smaller campaigns that don't always capture a lot of attention but have great merit all the same.  So keep those emails coming – we do try and read them all.
First up we have StorkStand.  An inexpensive alternative to a standing desk.  I probably need one of these – as I fall in the trap of spending long hours in front of my computer screen. All the data shows that standing while working is so much better for your posture, health, productivity – the list goes on. Purchasing a standing desk dos the trick but most are pretty pricey.  StorkStand, now crowdfunding on Kickstarter, is the creation of Mike Goldberg in San Francisco.  He has designed a really cool alternative to a full blown standing desk – at a fraction of the price.  He has set a goal of raising $50,000 and he is over half way there with three weeks to go.  Watch the pitch video below.
Next we have a personal crowdfunding campaign.  We usually don't cover these types of campaigns but since I have a weakness for the rustbelt – think Detroit – I added this one to the list.
A couple – Taryn & Trevor Will – have posted a campaign on GoFundMe to raise money to move from Phoenix, AZ to Detroit.  That is quite a move.  Now I have been to Detroit. Recently.  It is a tough town (great for hockey though!).  Years of political mismanagement and the decline in the auto industry have hammered this community – but some people are attempting to help bring it back to life.  I don't know anything else about Taryn & Trevor outside of what's on their crowdfunding campaign page – but if they want to be part of the transformation of the Motor City – more power to them.
Finally we have the Redtail slackline set crowdfunding on Kickstarter.  This project comes to us from Hamburg, Germany – created by Jan Pieperhoff and Sebastian Kühnel. Honestly – I had absolutely no idea what a slackline was until I watched the pitch video – but after viewing it I am thinking about getting one for myself.  So check it out below.  They are looking to raise $40,000 but they have a long ways to go but plenty of time.
The most revolutionary standing desk for any office or home workspace. Healthy. Mobile. Affordable.
Studies show that sitting at work for extended periods of time can lead to severe health issues and decline in overall productivity. Standing, for just thirty minutes each day, has been proven to combat these health concerns and boost energy levels and concentration during and after the workday.
Our goal is to make standing at work as affordable and accessible as possible by offering a beautiful, mobile solution for under $200.
The redtail slackline is an outdoor tool for all age groups which transforms parks and gardens into balancing courses. Enjoy!
We love the great outdoors. Walking between trees, climbing on rocks and looking for adventure. Our passion is creating amazing products that motivate people to get out and live their life as an adventure. We have developed a slackline set that fuses our passion for nature and design. And we proudly present you our result: The redtail slackline is a high quality slackline kit for fast, intuitive setup with high elasticity.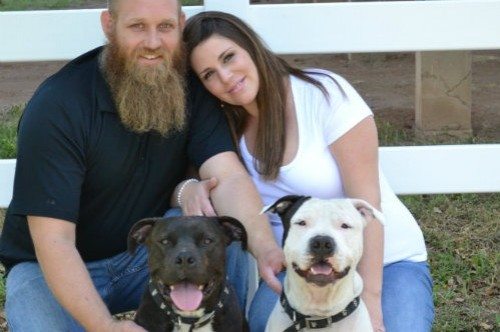 "The journey of a thousand miles begins with a single step."     – Lao Tzu

Hi!What would you say if someone told you that with just $10,000 you could make a significant impact in one of America's most progressive, historic, and beautiful cities? Additionally, that in this city, you could be a home and business owner, working for yourself and creating jobs for others? Surely, most people would be interested. After all, that is the American dream.

Welcome to our campaign page, and thank you for taking the time to read our story.

We are humbly seeking your support to achieve our American dream of relocating to the greater Detroit area to participate in its revitalization, becoming homeowners, and expanding our small business
.

Have a crowdfunding offering you'd like to share? Submit an offering for consideration using our Submit a Tip form and we may share it on our site!

Sponsored Links by DQ Promote