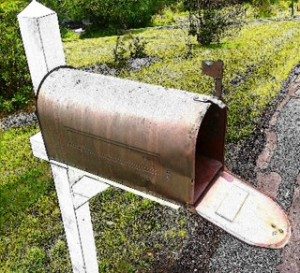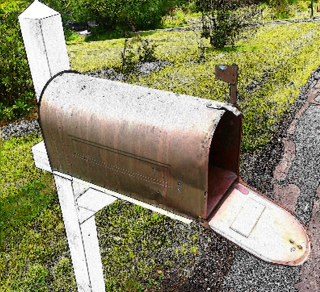 Four campaigns this week's mailbox.  We have had a good number of email submissions these past few days – keep them coming. A suggestion for campaign creators – if you are emailing about campaigns that have not yet launched – please send a follow-up email once the campaigns go live.  Sometimes the avalanche of emails get pretty overwhelming and I do not want to forget to check out a campaign that has gone live.
I use my iPhone to take photos and videos a lot.  It is my camera of choice – similar to the rest of the  world.  I am always looking for ways to improve the images / videos though – and StaybilCam has designed something pretty practical solving a nagging issue.  Designed by Eskil Nordhaug based in Port Ludlow, Washington, StayblCam is an inexpensive video stabilizer that can make your iPhone or GoPro videos look like professional shots.  Shaky videos suck.  StayblCam has the solution.  If you are a serious videographer or just love to shoot video – you should definitely check out this campaign crowdfunding on Kickstarter now.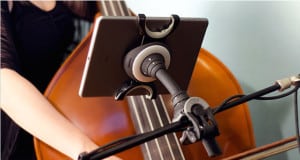 As you probably know by now I am a bit of geek. I love tech gadget porn.  My cocoon backpack is jammed full of stuff I need to stay connect on the road. Now I have just found another item to add to my list of things I must have  while traveling.  TabletTail allows you to position your iPad in any position you need.  This campaign is from Octa, based in Denver, Colorado.  They are crowdfunding on Kickstarter now but they are not crowdfunding virgins as they offered up a similar campaign in 2013 where they raised over $100,000.  This is round two with a new an improved version.
Smart-me is a campaign by David Eberli, based in Zurich, Switzerland.  David is crowdfunding on Indiegogo and looking to raises $25,000 for a pretty practical device.  Smart-me is an energy / power meter with a remote switch, timer and temperature device.  Sure in the coming years every home will be "smart" and we will control everything on our iPads and iPhones from a central command center (which we may hear about next week at WWDC).  But Smart-me is a simple, relatively inexpensive device that allows you to plug in anything and control it anywhere while monitoring usage on your iPhone (and Android device).  Early bird backers can purchase a Smart-me for $99. Expected shipping date is October 2014.
Finally we have an offer coming from  Italy on a rewards platform that just recently launched.  It's cool to see campaigns from different platforms from around thew world.  Italy is in the early stages of equity crowdfunding and earlier this year we saw one of the very first investment offer close.  Crowdfunding on Tipreward, Vemoso is a startup founded by Giuseppe Peschiera based in Milano.  What does Vemoso due? Voi lo fate il caffe con lo smartphone? Well it allows you to use your smartphone to purchase coffee etc. from vending machines.  It is an Italian digital wallet so you can pay for your espresso on the go without fumbling with your Euros.  Check it out on Tipreward today. Buona fortuna!
The StayblCam is a truly unique video stabilizer for iPhone, GoPro, and other cameras. Make your videos look professional with ease!
Anyone who has ever tried to record video with a smart phone or small digital cameras knows it is nearly impossible to avoid shaking or jittering in the picture – no matter how steady we try holding our hands. This becomes obvious too when watching other people's videos we see on TV, Youtube, or social media. They are shaky, shaky, shaky…
The StayblCam solves these issues once and for all..
Unlock mobility. Modular components hold any tablet in any position: at home or on the go, upside-down, right-side up, or sideways.
A energy and power meter, a remote switch, a time switch and a temperature meter all in one device. You can control it from anywhere with your smart-phone.
Smart-me is an energy and power meter, a remote switch, a time switch and a temperature meter all in one device. It's connected to your Wi-Fi network and you can control and monitor smart-me from anywhere with your smart-phone, your tablet or your computer.
VEMOSO, a smartphone and a social account will allow a seamless access to the vending machine. The smartphone will allow you buying in complete security and without the need of coins, smart cards, keys etc. The vending machine will deliver immediately and in real time the product selected using VEMOSO application. The virtual wallet featured by VEMOSO can be funded using the Credit Card, PyaPal, directly from the coin reader or by the provider in the form of gift. The App (WebApp / iOS / Andorid) can show the user the neares vending machine by using the smartphone localization feature.
Have a crowdfunding offering you'd like to share? Submit an offering for consideration using our Submit a Tip form and we may share it on our site!