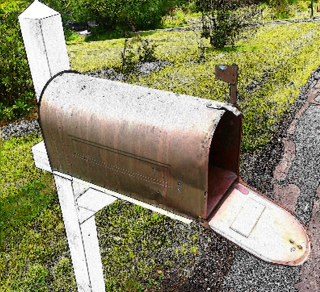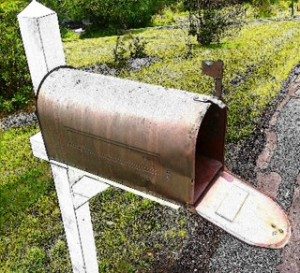 Before we jump into this week's crowdfunding campaigns I would like to point out that Kickstarter is on the cusp of hurdling past the $1 billion mark for total funds "successfully" raised. This is a pretty awesome accomplishment.  Think about it – only a few years ago three guys (Yancey Strickler, Perry Chen and Charles Adler) got together to launch a dream:  to create a platform that would ease the process to raise funds for creative projects.  Films, games, fashion, tech and more.  Some of the most innovative products in recent memory have passed through the pages of Kickstarter.  Frankly there have been some pretty crazy projects too – and you gotta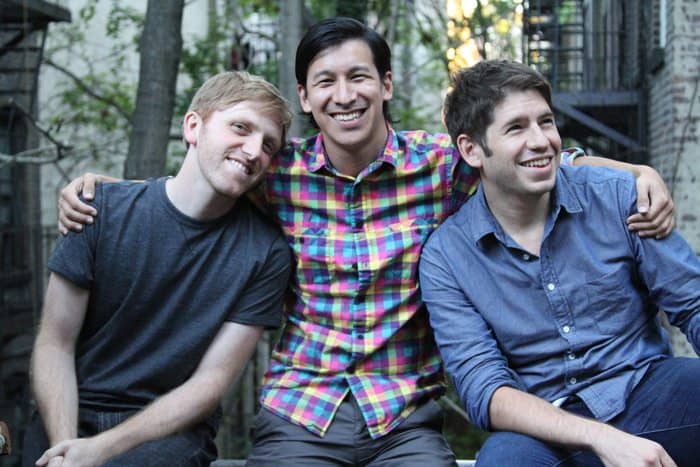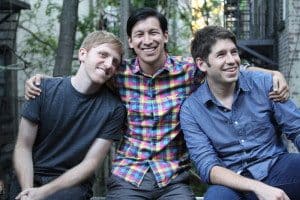 love them.  So going from $0 to $1 billion since 2009 is amazing.  Who knows what the next billion will bring.
There have been more than a few "item finder" crowdfunding campaigns.  Tile was one of the biggest (at least of which I am aware) – orchestrating a huge pretail self-crowdfunding campaign that caught everyone by surprise.  It became quickly apparent there was a huge latent market for hardware that tracks items (or people for that matter).  Since then there have been a flurry of copy-cat devices too many to recall. So when I saw Trackr Bravo I was prepared to be disappointed – but to my pleasant surprise this new device is pretty impressive.  Trackr Bravo has trumped the popular Tile by including more features.  A replaceable battery, a widely utilized interconnected network AND the ability to use Trackr Bravo to find your iPhone by the connected App.  So you can find whatever you have attached to the Trackr but also find the phone if it wanders off. Has that every happened to you?  I am definitely guilty of it.  Trackr was founded by Chris Herbert and Christian Smith, two UC Santa Barbara graduates who met during their college years.  This is not their first go at it either. This is their 6th item tracker so in my book they are veterans.  Crowdfunding now on Indiegogo, in partnership with UC Santa Barbara Technology Management Program, they set a goal of raising $20,000 – and they have easily crushed it standing at over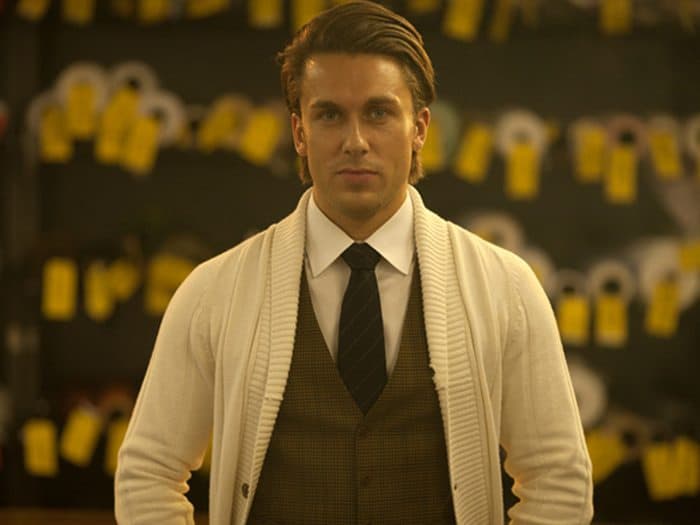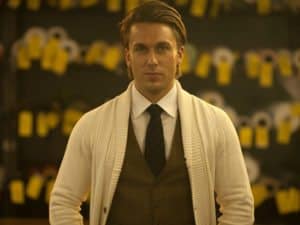 $130,000 today.
We get a lot of fashion type crowdfunding campaigns emailed to us and most are really impressive.  Just this past week we had a flurry of clothing campaigns end up in our mailbox and it was a pretty tough choice to pick just one.  Fashion is the least successful crowdfunding category on Kickstarter but some just get it right.  We have seen many shirt crowdfunding campaigns and this one from Philadelphia based Henley Bond: Custom Tailored Shirts for the Discerning Gent by Michael J. Beaumont has taken a different approach.  These hand made shirts are "crafted not made" by a British tailor who grew up in the trade.  These shirts are presented as art – not just clothes.  They are NOT inexpensive but sometimes you get what you pay .  Watch the pitch video and you will understand.  The organizer states there are no risks to this campaign and rewards will be delivered in 4 to 8 weeks.  Since they are crowdfunding on Kickstarter it sounds like there is a plan B for supporters if they do not make their goal.  They have set a target of raising $30,000 and they have quickly raised almost 1/3 of that amount.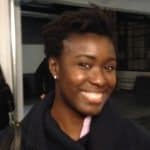 The next campaign is a bit of a shift.  Coming from the Archimedes Project founded by iconoclast  Faith Wallace Gadsden.  Faith previously contributed an article to Crowdfund Insider so we know her mission well and we completely support it.  Her article discussed "The Potential Power of Social Crowdfunding" and impact investing – a growing movement that will change the world. We promise and she is part of it. Her campaign on Indiegogo is to Fund a Social Enterprise to Stop Cholera in Haiti – a place she knows well.  Archimedes believes that empowering people to take care of themselves is far more effective than just throwing money at the problem. If they make a profit while doing it – well that can manifest sustainability…  Sound interesting? Head over to Indiegogo to help Faith and her team out.
Isn't it such a bummer when you lose your keys or wallet? Every time I lose something, I spend 20 minutes looking for my keys only to find them hiding in the most obvious place, possible – usually in yesterday's jeans or under the couch cushion.
That's why we invented TrackR, a simple way to keep track of items using your smartphone. After 5 years of R&D, thousands of customer feature suggestions, and 5 product revisions, we are proud to reveal TrackR bravo to the world.
TrackR bravo is the slimmest and most elegant item tracking device ever created backed by the world's largest Crowd GPS network.
Track Anything.
Crafted. Not Made. 100% in the USA. Offering an industry first: a digital consultation that designs shirts based on your unique style.
My name is Michael Beaumont, I'm a British tailor living and working in the suburbs of Philadelphia. I come from a long line of tailors, stemming back to the North-West of England in the mid-1800's. I founded and run Henley Bond and would like to thank you for taking the time to visit our campaign page.
Henley Bond is a custom dress shirt brand run by incredibly passionate tailors. We're driven by quality and style and as such, make everything by hand, right here in the US and carry only the highest quality of cloth and shirting supplies. We also own Beau & Co. a bespoke tailoring business and have been making garments for many years. The goal with Henley Bond was to take what we do daily with clients at Beau & Co. and create an experience that closely reflects it, but entirely online. The reason for doing this was that, with a small team at Beau & Co., we're restricted geographically, but would love to share our garments with a much broader group of clients. Hence, the creation of Henley Bond.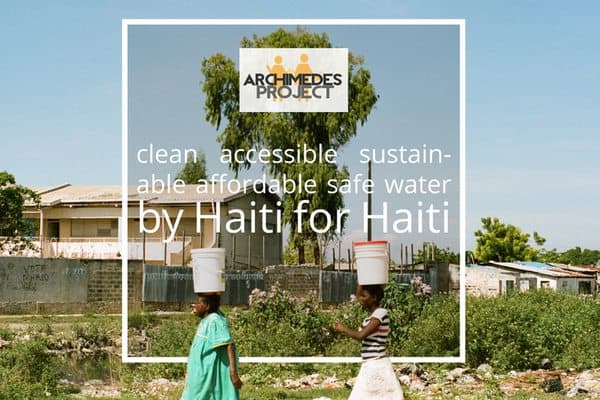 Diarrhea kills millions of kids every year. That doesn't make sense to us. We are building clean water businesses to empower parents to save their own families.

The UN gave Haiti cholera. People are dying because they don't have access clean water. This June, we are starting a business to empower local women to educate their friends and neighbors while offering them an affordable and life saving product. We have an amazing team. We have amazing partners. Now we need your help to take the final steps towards launching! Join Us!

Have a crowdfunding offering you'd like to share? Submit an offering for consideration using our Submit a Tip form and we may share it on our site!

Sponsored Links by DQ Promote