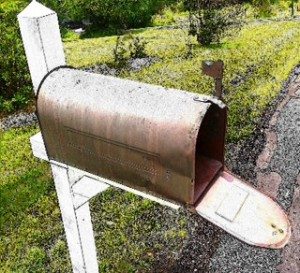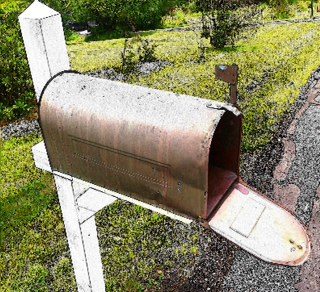 We have a threesome of tech products this week from our crowdfunding mailbox.  We really had many solid campaigns emailed us to the past couple weeks.  Over time the campaigns  are getting better structured, pitch videos are consistently more professional and products are more refined.  Sure we still see the occasional campaign that is looking to raise $2 million that has a single backer at $20 but thankfully they are becoming less frequent. You do have to wonder about those campaigns though…
First up is CA7CH Lightbox.  I want to say right off the bat:  GoPro – look out.  CA7CH Lightbox, by Catch Motion, is a small, portable still and video camera that streams live and stores to the cloud.  Clip it to your shirt and let your friends join you in whatever adventure you are experiencing -without actually being there. Even better: it is water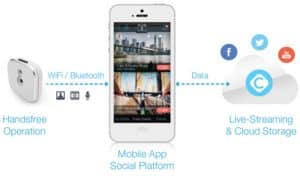 proof (uncertain if it floats though).  CA7CH uses your iPhone as the relay point (they are working on the Android thing).  I think this is really cool and the crowd concurs. The campaign crushed their goal of raising $80,000 in just over a day.  The campaign is over $140,000 now only 3 days in.  So yep – this is a success. NYC based entrepreneurs Rom Eizenberg, Robert Kowalik and Leif Chastaine came up with this concept.  Crowdfunding on Kickstarter now and shipping November 2014.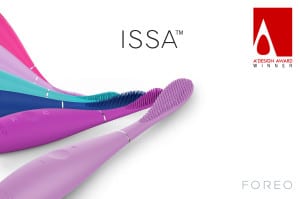 ISSA by Foreo is a crowdfunding project that is taking an everyday device, rethinking it and delivering a new approach with new features for something we all use (hopefully we all use). ISSA is a toothbrush – to be precise an electronic one that is made out of silicon that promises to brush better, more hygienically and – if you check out below – is way sexier than any toothbrush I have ever seen.  Crowdfunding on Indiegogo the campaign has easily surpassed their $25,000 goal.  This team is from Stockholm, Sweden.  ISSA is ready to ship – all you have to do is back and you will be the proud owner of an ISSA Toothbrush with "Innovative WhiteTooth Technology".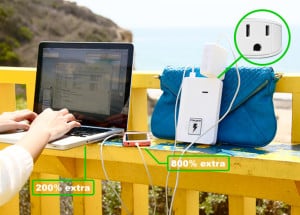 ChargeAll solves an enigma that I endure all too often.  Sitting in an airport, bar, cafe – anywhere else but the office – and my MacBook Air battery goes to zero.  Then I have to either fight for an outlet or find the one table in a bar that is close to an outlet.  It's really a pain in the ass so don't get me going.  Sure I have portable batteries for my iPhone or iPad but sometimes I need more juice.  ChargeAll claims the title of the "Worlds Smallest Portable Power Outlet".  It is effectively a beefy, yet stylish, battery where you can charge your iPad, iPhone AND plug in your three prong laptop plug.  ChargeAll claims three full charges if you are packing a Pro.  This is something I need starting tomorrow.  Crowdfunding on Indiegogo  this campaign is looking to raise $30,000 and they are about half way their.  ChargeAll was founded by CEO Jeffrey Maganis out of Newport Beach, California.  Scheduled to ship early Fall 2014.
Designed for smart phones, Lightbox lets you snap pictures & stream video: sharing the world through your eyes – live & hands-free.
Why We Are Doing This
What began as a simple conversation about building a camera fit for our times sparked a curiosity among three friends to re-imagine how we capture and share our daily experiences. We created CA7CH to make the experience of "catching" and sharing life's moments easy, spontaneous and fun. After a year of hard work, Lightbox was born, a camera that would allow people to see life in a new way.
Small. Simple. Beautiful: Meet Lightbox 
The world's smallest live-streaming wearable camera at only 1.5 inches on each side with a sleek and shiny top-quality aluminum body. Lightbox works with your smartphone to change the way we communicate, share, and experience life. Packing 'pro' HD features, this small yet powerful waterproof camera operates instantaneously, putting you a step ahead in capturing your life through photography and video.
The gentlest, most hygienic, technologically advanced electric toothbrush on the market – introducing the ISSA™ with WhiteTooth technology.
Imagine an electric toothbrush with brush heads that are so durable they last for one whole year while remaining gentle, hygienic and effective. Imagine an electric toothbrush that holds a charge for so long, worrying about it losing power in the middle of a holiday will never cross your mind again. The ISSA™ originally designed as an at home dental solution for whitening and polishing merges never-before-accomplished functionality by integrating sophisticated WhiteTooth™ technology into its design, bringing incredible cleaning, polishing and whitening capabilities, and leaving all other electric toothbrushes in the dust. Bringing in a new era of dental care, the ISSA™ will be the first name on everyone's lips when they think about the future of electric toothbrushes.
Power up anything, anywhere, anytime! The first portable battery pack with an AC wall plug outlet for your cell phone, laptop and more.
Power up anything, anywhere, anytime! The first portable battery pack with an AC wall plug outlet for your cell phone, laptop and more.
Have you ever wished you could take the wall outlet on the go? ChargeAll gives you the power to do things you never thought possible; power up and charge your cell phones, tablets, digital cameras, fans, curling irons or desk lights! Yep, you read that right, curling irons! It's so small and compact you can literally put it in your pocket, your purse or your backpack. Available in two sizes: Portable (Small) and Powerful (Large).
Have a crowdfunding offering you'd like to share? Submit an offering for consideration using our Submit a Tip form and we may share it on our site!