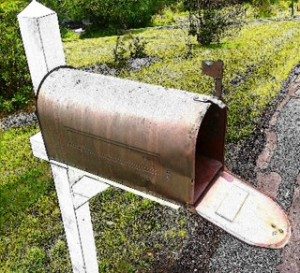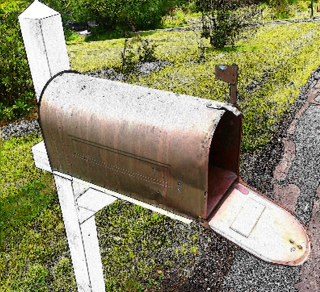 Two tech campaigns, and one truly independent film, our part of  this weeks'  mailbox.
First up is Discov3y Extruder "Do more than ever with your 3D printer".  Now I must admit that there is so much press these days on 3D printers that you start to assume every household has one in every room of the house.  Yes that is an exaggeration but with price points dropping rapidly they are quickly becoming ubiquitous – a necessity not a luxury.  So there are a lot of 3D campaigns that I skip over, but with Discov3ry they took a rather different approach (maybe it was the Nutella).
The team at Structur3D in Waterloo, Canada, have created a device that allows your home 3D printer to print with just about anything.  "A universal paste extruder" process facilitates printing with wood filler, print silicone, clay, other ceramics – and yes Nutella.  Think of all the fun we can have creating customized edible designs!  Sure the  food part is obvious but the practical part takes 3D printing to a whole new level.  If you are going to have a 3D printer in your house  – why not allow it to print with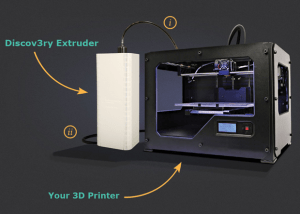 other substances beside plastic filament.  Hours of fun for the entire family.  This Kickstarter campaign is already fully funded with stretch goals in place.
Brewbarrel, described as the "fastest  and easiest way to brew customized beer" is a campaign from Munich, Germany – so out of the gate it has credibility.  I have a weakness for both German's and their beer having spent loads of time there (including a couple wonderfully educational and enlightening trips to Oktoberfest).
Germans are serious – and sometimes competitive beer drinkers – as we all know.  They possess an almost mystic passion for great tasting – high quality brew.  Brewbarrel is a way to create customized beer in just one week at home.  Many brewing systems involve a more complicated process. Brewbarrel has streamlined the equation by allowing pre-weighted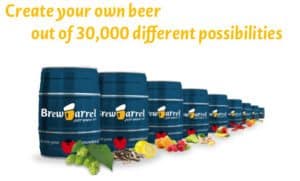 ingredients delivered to your home.  With their approach the home brewer can design more than 30,000 unique beers quite easily.  Crowdfunding on Kickstarter the project is halfway to their $60,000 goal.  Beer nirvana!  Prost!
Finally I have an independent film based on a book by Thomas Hardy "the Return of the Native".  This time of year many of us start thinking about trips to the "shore", the "cape" or the "lake".  So in watching this pitch video I was struck by the haunting beauty of the setting in Martha's Vineyard.  Harry Tappan Heher has already made the film using his own funds.  He needs just a bit more for a sound mix and color correction to add a touch of polish to the story.  I love movies.  Back in the day when I had more time I would sneak of on my own to local theaters to indulge my love of this media.  The Return of the Native appears to be the perfect film for a touch of summer melancholy. Crowdfunding now on Indiegogo.
A universal paste extruder for virtually any desktop 3D printer. Go beyond plastic: print silicone, nutella, wood filler + much more.
Extrude. Experiment. Explore.
We want to enable you to get more use out of the 3D printer you already have at home, by expanding the range of materials that you can print with it.
Introducing new materials will make 3D printing far more relevant to everyday uses, and real world applications. We have some ideas in mind for those applications, but what we're really excited about, is letting the community of makers explore the new possibilities.
The Discov3ry is an affordable paste extruder that can easily be added to almost any existing 3D printer. It will expand the range of materials beyond molten plastic, to include a wide range of pastes.
We have created several working prototypes, which were used to print the samples shown below.
We are looking to the community to raise $30,000 to fund a production run of at least 100 units of the Discov3ry.
Brewbarrel is the fastest and easiest way to brew your own beer at home. You can create customized beer out of over 30,000 varieties.
We are a German startup and you might be surprised that we say this, as most people think Germany is the land of beer. Well, we love our beer, but unfortunately, many breweries believe high-volume beer sales are more important than creating a unique taste. We were looking for beer variety and beers which are brewed with passion and excellence. That's why we decided in 2012 to brew our own beer at home.
No preliminary knowledge or special equipment is required. Simply customize your beer, have all the pre-weighed ingredients delivered to your home and start brewing. After just one week, you can tap and enjoy your customized home-brewed beer fresh from the keg.
A modern interpretation of Thomas Hardy's classic novel "The Return of the Native," set on the hauntingly beautiful island of Martha's Vineyard.
THE MISTOVER TALE is a moody, modern interpretation of Thomas Hardy's classic novel of isolation "The Return of the Native". It was filmed entirely on the hauntingly beautiful island of Martha's Vineyard, and set "some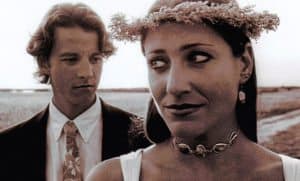 time ago", vaguely in the late 1970's/early 1980's.

This is a story of physical and emotional isolation, thwarted ambition, uncontrollable desire, misguided passion, and the impact of the natural elements around us on our moods, our outlook, and therefore our destinies. This story is as modern and fitting today as it was to Hardy's generation.

All things have its season, and the same holds true for THE MISTOVER TALE: it is almost ready for the world to experience it.

This moving, timeless story, and the stunning beauty of Martha's Vineyard, will transport you.

Have a crowdfunding offering you'd like to share? Submit an offering for consideration using our Submit a Tip form and we may share it on our site!

Sponsored Links by DQ Promote