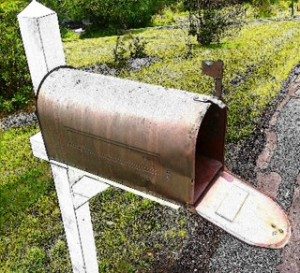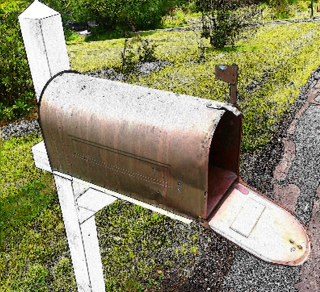 A quick suggestion to crowdfunding campaigns that are interested in having Crowdfund Insider write about your campaign.  It is pretty difficult to keep up with the direct tweets so your best bet is to email us at [email protected]  It's tough to keep up with the email too but there is a much better chance someone will be able to check it out.
First off CaseCam has not even started crowdfunding yet.  Their campaign on Kickstarter starts tomorrow (July 21st) so this is a first for Mailbox.  I thought the product was pretty cool and CaseCam has a public web site posted to help generate interest.  CaseCam solves a nagging problem that many of us have.  We want to take that group photo but there is no one around to take.  Sure there are some Apps out there that allow you to set a timer but CaseCam has put together a package that props up your iPhone and, via wifi, allows users to frame the photo and trigger the shutter remotely.  The case

has a flip up mirror that let's the phone remain in a stable position while you take that once in a lifetime photo. The site states the CaseCam will be available for $25 but you will have to check out the Kickstarter campaign yourself when it launches.  Check out the video below.
Mobile Media Ventures based in Santa Clara, California, has a point.  Android, the most widely utilized mobile OS in the world (remember I am an Apple guy) doesn't boot up on a desk top PC. So if you are NOT an OSX type of person your options are pretty much Windows, Linux and a few other alternatives.  Why not port Android to be a PC OS?  Allowing you to leverage and access the thousands of Android apps now available.  Well Mobile Media Ventures is doing just that and they are crowdfunding their project on Kickstarter now.  Console OS: Duel-Boot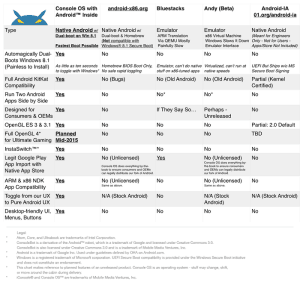 Android, Remastered for the PC is looking to raise $50,000 but with over 4500 backers the campaign has easily cruised by that goal.  This is not an emulator.  This is native Android that will toggle with Windows on your PC. Expected to ship end of this year.

I go through tons of  shirts.  Not because I am a clothes horse or that I wear them out.  It's because I .. yes I must admit .. I am a bit of a klutz.  I swill coffee just about all day long – inevitably splashing all over my shirt. I have a unique knack to stick an uncapped pen in my shirt pocket (yep I am geek) creating unique designs on the front of my button down.  So inevitably I toss it out and start anew.  This means I buy a lot of shirts.  Wouldn't it be easier if I just would wear shirts impervious to stains?  Well here it is:  The Shirt ReInvented.  This project from evalino is looking to raise $10,000 on Kickstarter and they are half way there.  For about $70 you can sign up to receive your own stain proof shirt. The material uses nano technology to accomplish this feat.  Check it out below.

CaseCam is the newest innovation to make iPhone cameras even better. The case and app were born out of a desire to be included in group photos of friends and family, enhance the phone's capacity for capturing videos, and expand the capabilities of everyone's most-used camera.

CaseCam solves a problem faced by students, moms, dads, travelers, video bloggers, and anyone who uses their phone to snap group photos or take video.

We've rebuilt Android™ to be a primary operating system for your PC, 2-in-1 or PC Tablet. Over 100 new features built-in already.

Console OS Pro – Android Remastered for the Desktop

(With InstaSwitch, WindowFlinger, Hundreds of Features & Free Upgrades for Life!)

What if your desktop, x86 tablet, or 2-in-1 could rock both Windows® and Android? What if you could take your $199 Windows tablet and dual-boot with it?

Android on the PC. Android taking on the desktop. Lots of people have talked about it – we're delivering.

Introducing Console OS with Android™ Inside. We've taken Android apart, and put it back together for your PC. Console OS is a fork of Android designed to take everything that has made mobile awesome, and bring it back to your PC.

This isn't an emulator and this isn't homebrew. This is real, native Android that can really toggle with Windows on your PC.

Stain Proof Designer Shirts Created By Combining the Latest Fashion & Technology. What does YOUR shirt DO?

Early morning presentation. Extra large latte. Crowded elevator. Bumped elbow. Double latte suddenly becomes a single, with the rest all over your shirt. 18th floor. Elevator opens. You step out. Shirt clean. As if nothing happened…

Meet e v a l i n o A New Multi-Functional Apparel Brand. We are set out to create another dimension in Designer Clothing; a dimension that sparks a new question in apparel —

What do your clothing DO?

Have a crowdfunding offering you'd like to share? Submit an offering for consideration using our Submit a Tip form and we may share it on our site!

Sponsored Links by DQ Promote