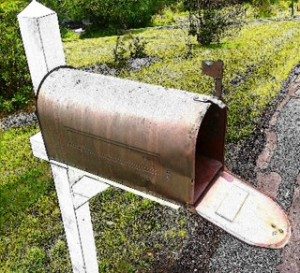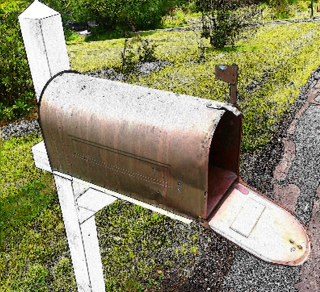 For this weeks edition of #Crowdfunding Mailbox we have four projects.  Tons of emails this week and I am still sorting through them.  For those of you who have forwarded your campaigns while still in preview mode (IE not yet launched) please ping us again after they have launched so we can get another chance to take a look at them.
First up we have Moore in a Bag from Carianne and Mike based in London (East End).  The pair have created their own fashion brand and their latest product is a convertible backpack, shopper and shoulder bag – pretty much three bags in one.  I love the design and I am considering getting one for my significant other as I type.  This is part of a larger number of products they are creating the UK.  The new brand has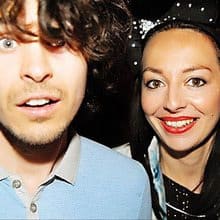 captured exposure in Vogue, Elle and other pubs – their designs are generating some traction with the Fashionista set. So this is your opportunity to get a great product at a reasonable price AND help Mike and Carianne open up their very first pop-up shop in London. No worries on this one hitting goal as they have already beaten their target on Kickstarter.  All very cool so check it out.
allGreenup is an App that rewards users for caring about the planet.  This campaign is from Chile but they want to go global.  And why not? Most of us do care about the planet and our environment and, I would like to believe, the majority of us already try and help out.  allGreenup has built their platform from the ground up and they now have over 11,000 users (in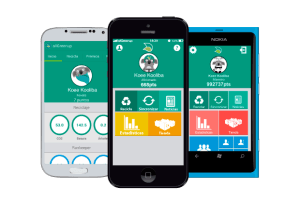 South America) and they need some capital to expand.  You can head over to the App store and download it now.  If you like the App support the crowdfunding campaign on Indiegogo!  They have received tons of recognition already for their approach.
This is a late entry for Mailbox as I just happened to see the email come in.  Xpressivo is a "state of the art coffee maker for everyone".  And what exactly does that mean?  Well I would say they want to disrupt Nespresso.  Ok – I love coffee and, yes I admit, I have a Nespresso machine.  Usually I start the day with traditional drip (exceptionally strong though) and then shift to the Nespresso stuff later in the day. The Nespresso comes later because it is so bloody expensive. So if you can undercut those guys at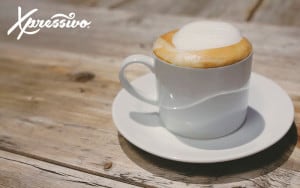 Nestle hiding out in Switzerland – more power to you.  Their espresso machines are being pitched as top of the line at affordable prices.  Coffee capsules are interchangeable with Nespresso.  Smart move.  Adam Lupa in San Francisco launched this campaign on Kickstarter.  Watch the pitch video below.
Finally we have Coxswain Beard Care. This project is from Rick Kadets in Austin, Texas. Rick is a former Marine who served from 2001 to 2005.  After watching his pitch video I immediately regretted having shaved my beard just earlier this week.  While it wasn't quite Duck Dynasty yet – I was working on it.  Rick has created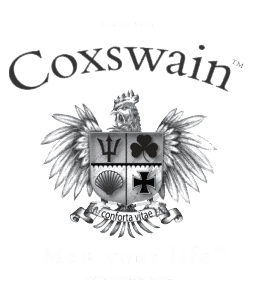 a line of mens products that are all organic, natural, cruelty free goodness and he needs some additional capital to get things off the ground.  It says on his campaign page that WholeFoods is currently reviewing his product – so if he makes it in there – that's pretty cool.  And beards are back too.  Just look around. I think Rick is ahead of the curve and, if you agree, help him out by supporting his campaign on Kickstarter now.
In a world of mass production we design luxury handbags that last into the future.
The Carianne Moore Kickstarter project will run for 33 days. Here you can shop limited edition products and special Kickstarter exclusives. Every single purchase goes towards raising the 5k target for the Carianne Moore Pop Up to launch.
Why Kickstarter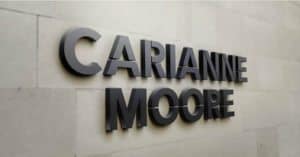 Carianne Moore is a growing business with the aim of developing further and believes that through Kickstarters crowd-sourcing platform we can raise the funding to do so. Kickstarter helps to build a community of backers, whereby fans can drive a creative project like our Pop Up shop by pledging as little as £1 and up to £195 to receive rewards including leathergoods and other exclusive accessories to our project .
Carianne Moores design experience
Carianne has over 14 years experience in the fashion industry working for Uk and International fashion brands. She began her studies in London at Central Saint Martin's school of design before graduating from London College of Fashion with a BA Hons in Fashion Design Technology and Marketing, specializing in Accessories, Leather goods. Carianne has strong experience in design, manufacturing, marketing and running her own business.
We seek to encourage and multiply positive actions with information and rewards to generate a positive impact on the planet.
At allGreenup, we seek to change the relationship of people and taking care of the environment, and we do this by encouraging them to recognize and improve their impact on the planet with a entertaining and easy-to-use Mobile App that rewards users..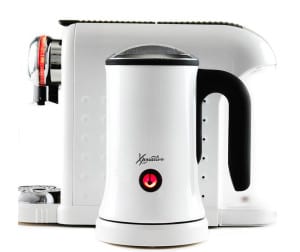 We're making top-of-the-line coffee machines affordable for everybody.. and delivering delicious coffee capsules to your doorstep.

Welcome to A Better Way to Do Coffee.

Our sleek, new, state-of-the-art Xpressivo "X1" machine makes it easy to quickly brew cafe-quality coffee, espresso, lattes, and more anytime of day – with just the touch of a button. And we'll offer it at huge discounts to customers who select one of our monthly coffee capsule delivery plans.

Marine is going Organic on Beards and all Health is breaking loose! Coxswain USA: Man Your Face, Man Your Life.

My name is Rick and I'm a big fan of beards. As I started growing mine out I realized it takes personal care to maintain your MAN mane.

When I found that good products are hard to find, with the exception of online, I got to work.

First, I evaluated where I would like to be able to buy them. I like Whole Foods because of their high standards of products they sell. This created accountability for what kind of products I'd be selling to my customers. Whole Foods compliance is a tough process that won't allow any unnatural colors, fragrances, petroleum or mineral oils; all for a very good reason.

I started my company, Coxswain USA.

Have a crowdfunding offering you'd like to share? Submit an offering for consideration using our Submit a Tip form and we may share it on our site!

Sponsored Links by DQ Promote