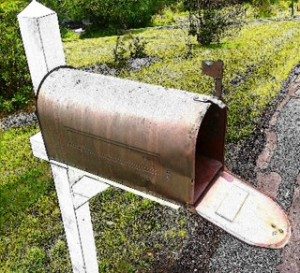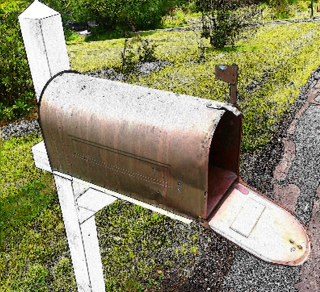 This weeks edition of #CrowdfundingMailbox is being written on the road.  As we enter in the the final days of summer staff is light as we all try and squeeze in a few days of vacation.
The first campaign on the list is tinyTesla.  I am really excited about this one because it is just so cool. Who wouldn't want to have a working Tesla on your desk?  Two MIT Grads, Bayley Wang & Heidi Baumgartner, have put together this project on Kickstarter and it has easily passed by their initial goal of raising $20,000.  As of this very moment the project has raised over $176,000.  Pretty impressive. The tinyTesla is a kit that you have to put together but once built its fun with electricity.  Educational, creative and unique, oneTesla co-founder Heidi Baumgartner states, "Our passion is making engineering education fun, and we hope that tinyTesla will encourage more people to try their hand at building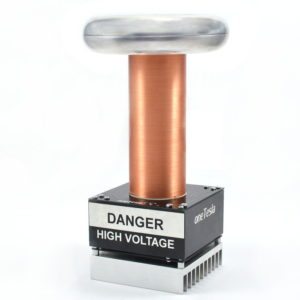 electronics."  The tinyTesla not only shoots lightening but also plays music using electricity (watch the video below).  This is their second crowdfunding campaign and the first one raised $170 before they capped it being fearful they could not supply the demand.
GripSnap is for selfie addicts.  The simple, yet elegant device allows you to place your GoPro or smartphone anywhere you have a  pretty good metal base by using a very powerful magnet. Matt Franklin from Portland, Oregon has created this crowdfunding campaign that is funding on Kickstarter now.  There are tons of apps where you can set a timer for your selfie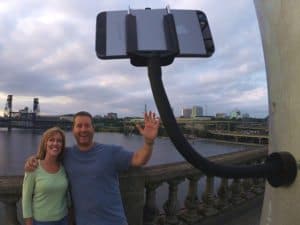 – combining GripSnap with your iPhone really makes sense.
What is it about role playing games and a post apocalyptic setting?  I am not quite certain but I admit – I do kind of like it.  After Reset RPG has been put together by a team in Los Angeles that states they have been too disappointed by some big game crowdfunding failures so they decided to fill the gap themselves. This one on Kickstarter is already fully funded having raised over $57,000 on a goal of just $35k.  Cool pitch video too.
_________________________
Learn electronics, shoot lightning, and play music using electricity with tinyTesla! Also introducing oneTeslaTS, its big brother.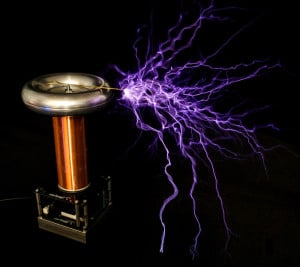 tinyTesla is a little Tesla coil that shoots sparks, plays MIDI tracks, and exercises your soldering skills. This coil kit is designed to be easy to build and assemble for anyone with basic soldering skills. Shooting lightning and playing music using electricity itself is an exciting way to learn about physics and electronics!
Now introducing the pre-soldered tinyTesla kit! It still requires mechanical assembly, but will get you up and running with beautiful singing sparks faster.
With the GripSnap, selfies will never look like selfies again. Use it to take pictures with your iPhone or GoPro anywhere you are!
A portable monopod for your phone or GoPro with a super-strong magnetic base? It's about time!
"Selfies" was the word of the year in 2013. In 2014 let's all agree to start taking selfies that don't look like selfies — with the GripSnap! The GripSnap (patent pending) is AWESOME, whether you're taking a group photo with your friends or doing kickass GoPro videos from the hood of your car. There are so many uses for the GripSnap, you're going to need more drive space for all of your crazy photos!
Stop asking people to take your picture, or worse, having a phone full of pictures without you in them! Finally, everyone can be in the photo — just snap the GripSnap to pretty much any ferrous metal surface, and using one of many available camera timer apps, take pictures that include the whole crew, instead of always missing one person…
After Reset RPG is a sci-fi post-apocalyptic role-playing game. Inspired by original Fallout 1&2, Baldur's Gate and Planescape:Torment.
Hey, guys! I bet many of you already know me. My name is Richard, and I'm the creator and game director of After Reset RPG.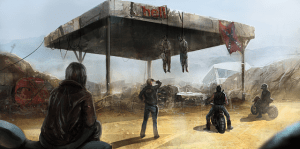 Here I'd like to tell you a little about our game, which we have been working on for more than a year.

You know, we were all really upset by the cancellation of Fallout: Van Buren, the cancellation of Knights of the Old Republic III, cancellation of Neverwinter Nights III – while instead the video game industry has just – flooded us with "fast-food" MMOs, – trying to fake us, mere gamers, with their brands. So, being similar minded RPG players like you, we were tired of being disappointed, tired of waiting for miracles – so we decided to fill in the gap ourselves. We wanted to relive the emotions and epic stories from old school RPG's and decided to make our own miracle. And I'm sure that together we CAN build that theme park! With blackjack, caravans, and hookers, of course! 🙂

Have a crowdfunding offering you'd like to share? Submit an offering for consideration using our Submit a Tip form and we may share it on our site!

Sponsored Links by DQ Promote