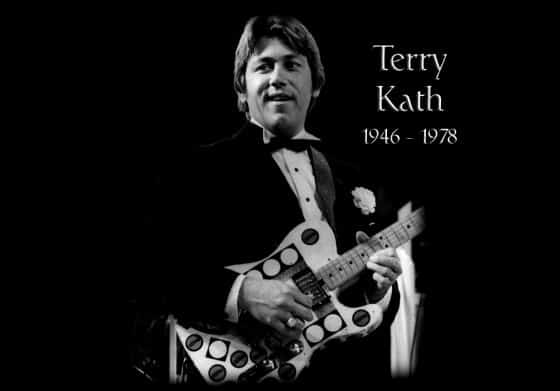 Seeking to keep her father's legacy alive, daughter of the late Chicago guitarist, Terry Kath, has launched a Kickstarter campaign to raise $40,000 for a documentary in his honor.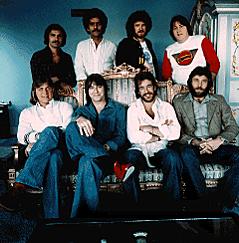 According to Classic Rock, Kath was a larger-than-life lead guitarist, vocalist, and founding member of the famous Illinois jazz-rocking band. He playing the groups earlier hits, including 25 or 6 to 4 and Saturday in The Park and worked on albums Chicago Transit Authority and Chicago III. Such talent and progress made famous musician Jimi Hendrix admit Kath was better than him.
Unfortunately, in January 1978, Kath accidentally shot himself with a pistol that he presumed to not be loaded. Kath's daughter, Michelle Sinclair, was only two-years-old when her father passed and is now directing an independent documentary about him, titled Searching for Terry. 
Sinclair wrote on the campaign's website, "The idea to make a film about my father came to me many years ago when, in looking through old photos of him, I realized that I didn't know his full story. I've since learned that his [story] is the quintessential story of an all-American boy raised in the Midwest, who, at a young age, picks up a guitar, falls in love with it, and goes on to become a famous '70s rock star. With all the highs and lows that came along with success, my father's life ended suddenly before my third birthday."
She then added, "My journey of discovery began with the first interview. I could only have dreamed that making this film would bring me this much closer to my father and would help me better understand the man he was and the decisions he made. Meeting these people and hearing their stories are memories that will stay with me forever. I am forever grateful to all that have helped me to take this journey and to discover this man."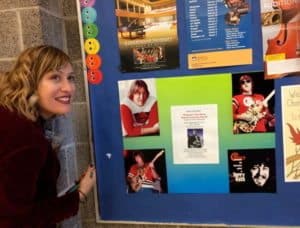 This is not the first Kickstarter campaign that has been launched for the documentary. Sinclair revealed where the funding from the original campaign went and with it the filming team were able to do the following:
Film interviews with Robert Lamm, Lee Loughnane, Walt Parazaider, Danny Seraphine, Uncle Rod Kath, Joe Walsh, Dean DeLeo (of Stone Temple Pilots), Jerry Vaccarino, Sinclair's mother, and godfather Mario (of the Whiskey A-Go-Go).
Travel to Chicago and tour her father's childhood romps, visit with his brother, and attend a tribute concert at his high school.
Travel to Caribou Ranch where they were the last crew to film on the day before the keys were handed over to the new owners.
Assemble an awesome and experienced production team as well as a post-production team to begin to build concepts and story arcs.
With the second Kickstarter campaign, the production will be able to add the final touches on the film:
The final interviews and shoot days.
Edit the film. A short sentence that includes hours upon hours of work. This is where the team will use all the amazing footage they have shot, archival footage, photos, and memorabilia to compose an amazing film.
Motion graphics will be a big part of the film. It will allow the team to bring people's stories to life through old photos. This will add huge value to the film.
Animation and portraits of Terry will add a '70s feel. The team's inspiration is froma series of books called 'Rock'n Pop Stars' Portrait artist Annie Terrazzo is working on four pieces for the film, which they will animate.
Sound mixing is an important part of a music documentary. Especially when dealing with 30-year-old recordings, old radio interviews, and live performances.
Set to close on August 21st, the campaign has already raised $26,226 from 226 backers.
______________________________________________________________
Have a crowdfunding offering you'd like to share? Submit an offering for consideration using our Submit a Tip form and we may share it on our site!