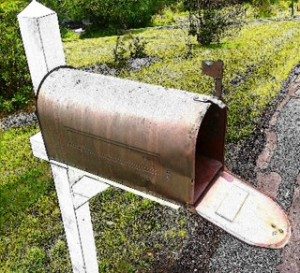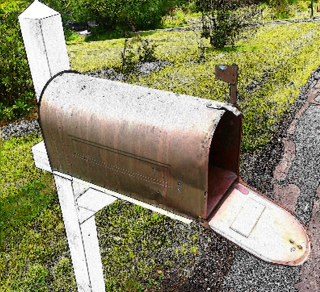 Thank you to everyone who emailed in their crowdfunding campaigns this past week.  We had a lot of emails with some really creative projects.  I expect things will pick up even more after Labor Day as everyone gets back into the swing of things after the summer break.
Unless you are into board games you probably do not know that tabletop games is a huge business that has been invigorated by crowdfunding.  Games is the biggest revenue generator on the Kickstarter platform and while many will assume this is due to video games – a good portion of this amount is because of tabletop games.  Demigods Rising: Strategy Miniature Game is a good example where creativity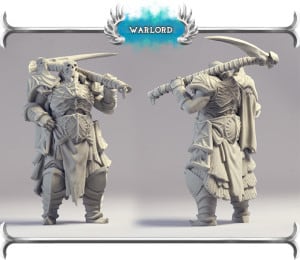 meets consumer demand.  The game was hoping to raise $35,000 but is pushing $100,000 halfway through a 27 day Kickstarter campaign.  Honestly I do not fully understand it but I find the presentation incredibly professional and the design and concept amazing.  This is the second shot at crowdfunding for Nikola Andrejic and he got it right this time.
Father Nature Outdoors is an aspiring outdoor brand created by Christopher Deval.  His very first go at crowdfunding is for an integrated camping blanket. Born of experience and necessity, Christopher – an avid camper and all around outdoorsman, has created a camping blanket that is ideal for three seasons.  
Effectively this is a sleeping bag that will get you from Spring to Fall.  The design approach is to make a more functional and more comfortable product. If you are into backpacking – this is for you. This campaign just launched on Kickstarter and is already a third of the way to its $12,000 goal.
iRBeacon wants to solve a dilemma that most of us endure.  The remote control clutter.  We simply have too many remotes with too many buttons.  The only exception to this conundrum is Apple but as far as the rest of them go it is simply crazy. The iRBeacon, "the remote that makes your home smarter" connects to any device that has a remote.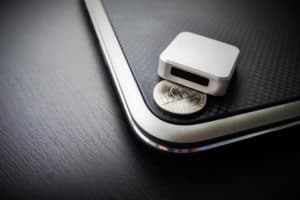 TVs, Audio devices, AC etc.  With the integrated App you can control everything from your smartphone (iOS and Android).  You can even configure to activate via proximity or manage from around the world.  Makes sense to me.  Eventually everything will be interconnected.  The iRBeacon is crowdfunding now on Indiegogo with expected shipping this coming December.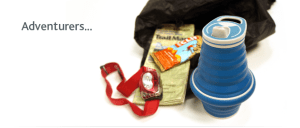 Finally we have HYDAWAY, an interesting approach to solving the dilemma of disposable water bottles.  Lugging around plastic water bottles with your favorite H2O brand used to be cool but this is no more.  We all now recognize that plastic bottles are piling up in landfills and drinking from a receptacle we quickly pitch is kind of silly. Sure a growing number of communities (and countries) demand that we recycle but there must be a better way.  Enter Niki Singlaub who has designed a collapsible water bottle that is convenient and practical.  As soon as it is empty it collapses to size that fits in your pocket.  Niki came up with this idea due to his extensive travel as a freelance product developer.  Crowdfunding on Kickstarter now Niki is hoping to raise $40,000 to fund his dream.

___________________

Fantasy miniatures skirmish-style strategy tabletop game. Gather your heroes, challenge your friends, become the God of War!

Demigods Rising is a skirmish-style tabletop game in which you become a Demigod, command armies of heroes, and fight to prove your supremacy so you can ascend as the new God of War. You have access to 4 Demigods, who can choose their armies from the 16 heroes. Once the heroes are ready, players can face-off on the sacred battleground.

Pioneering design. Top quality materials. Premier three-season camping solution.

Backpacking quilts are solid designs for hot summer nights or ultra-light hikes. Unfortunately, the versatility has trouble exceeding those boundaries. Father Nature Outdoors has designed an Integrated Camping Blanket that is ideal in three seasons and surpasses traditional camping comfort. Its design is adjusted for camping or backpacking; the FNO camping blanket can even be adapted to the climate. Tack on the fact it can be used with nearly any sleeping pad, and its versatility saves the user money on purchasing additional equipment such as partnering sleeping pads, sheets, and cinch cords. Take the comfort of a quilt and add on utility + versatility like no other product on the market, and you have the FNO Integrated Camping Blanket.

The iRBeacon is the first step towards an intelligent home.

Have you ever found yourself looking for the remotes for what seemed like hours on end? Having a bunch of them – one for the TV in the living room, one for the A/C, one for the A/V Receiver and so on, and you just can't find them when you need them.Your easiest solution would be to buy a 6. remote to replace the 5 you have – just to be misplaced as easily as all the others? Really?

Not anymore.

The iRBeacon is the one, simple solution that will rid you of the cluster of remotes – and it is capable of much more.

Welcome to the next generation in portable hydration. Hydaway is the bottle you'll always reach for because it's always within reach!

Welcome to the next generation in portable hydration. Hydaway™ is the bottle you'll always reach for because it's always within reach!

Have a crowdfunding offering you'd like to share? Submit an offering for consideration using our Submit a Tip form and we may share it on our site!

Sponsored Links by DQ Promote