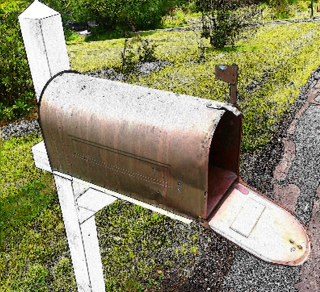 We have three crowdfunding campaigns for this weeks #CrowdfundingMailbox.  One for Aussie crowdfunding platform Pozible and two from Kickstarter.
Starting with the Pozible campaign, VIDIT is a do-everything, pocket sized camera.  Everyone knows about GoPro.  The current standard for filming everything, everywhere, GoPro recently launched a successful IPO. While you have probably not heard about VIDIT, they want to give GoPro a run for their money – and at this price point and feature set – it looks pretty good.  A VIDIT camera will set you back about $110 on Pozible (ships next month) a GoPro… quite a bit more.  What makes the VIDIT so absolutely cool? The combination of design and features – including non-stop video recording, all controlled with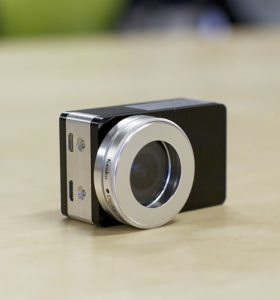 your iPhone app including GPS, Gyro and G-sensor.  VIDIT uses both WiFi and Bluetooth to connect it all together.  All of this fits in the palm of your hand.
Crowdfunding now on Pozible, this one has easily beat its goal of about $8000.  Today it stands at $23,016 raised.  There are several different options too – I am thinking about picking up the waterproof version myself.
Yes sitting is the new smoking.  You kick one habit and then it is on to the next.  I spend way too many hours of the day sitting at my desk, staring at too many different screens.  I was just reading a great post on Quora about the 5 most powerful habits anyone can learn.  Top of the list is taking care of your body. What does that mean?  Exercising every single day.  Now I have made a commitment to exercise daily – but it still is pretty tough.  This crowdfunding project by Compactix out of NYC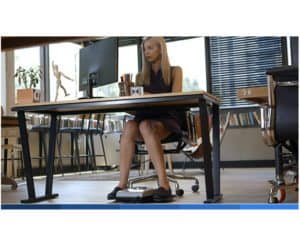 may do the trick.  Glyder is a device that sits under your desk and allows you to exercise while sitting in place.  Crank up the resistance and burn those calories away.  We all know the evils of a sedentary existence, Glyder may help you exercise those evils away.  Crowdfunding on Kickstarter now and hoping to raise$75,000 – for $99 you can receive one of the very first Glyders.
Nomad is the creation of Tess Johnson.  Tess, a graduate of Parson, participated in Lifetime Network's 24 Hour Catwalk. Her challenge was to create a "Glamorous Camping" runway show.  She was chosen the winner by "fashion icons" James Laforce, Derek Blasberg, Cynthia Rowley, and Alexa Chung.d.  Since then the New York City based designer has been on the road sharing her collections at different venues around the world.  She has also been featured in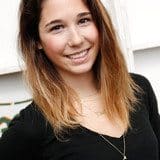 Lucky, Elle, British Vogue etc.  Tess has generated some pretty awesome early success and now she is taking to Kickstarter to promote and develop the Nomad – a new spin on the ever functional backpack. designed to be super practical, durable without cutting corners on design the Nomad may be the one backpack you really, truly need.  Crowdfunding on Kickstarter, you may purchase the functional / fashionable Nomad for only $69.  Tess is hoping to raise $33,000 and she is already about a third of the way there today.
___________________
With hobbies of traveling and filming on the road, we are likely to leave things like heavy cameras and lenses at home but then regret it when a beautiful scenic opportunity appears. Smartphones solve part of this problem, but have their own shortcomings like cheap lenses, short battery life and very little storage space. As well as this, when taking photos or filming with a phone, other phone functions are not available. Although some small scale cameras are more portable, fixed lenses, short battery life and complicated controls never fit my needs.
Sitting is the new smoking. Use the electromagnetic resistance Glyder to exercise while sitting, and burn calories.
We built the Glyder for people like ourselves who sit at their desk for hours a day and want to get their bodies moving.
Using the Glyder for thirty minutes to an hour day will help you lose weight and stay healthy at work.

These long static hours offer the perfect opportunity to perform light sedentary activities. The Compactix Glyder works on electromagnetic resistance and allows you to glide silently. Sync it up with your smartphone via Bluetooth in order to adjust resistance and track performance.

The NOMAD : revolutionizing backpacks into an effortlessly cool, stylish, and functional fashion accessory.
Hi I'm Tess Johnson. After years of designing and working with brands such as Marc Jacobs and Victoria's Secret, and even launching Tess Johnson Design, which has been featured in British Vogue, Lucky, Elle, and In Style to name a few, I have a bigger mission in mind, and it starts with The Nomad!

Making women's wear and creating one-of-a-kind runway pieces is great, but as a young fashion entrepreneur I wanted to transition into something that is accessible to everyone worldwide, and even those in need! Through The Nomad line of backpacks, not only can you have function, style, and an affordable product all year round, the bigger picture is what it will do for underprivileged children yearly who may not be able to afford a quality backpack and school supplies.

Have a crowdfunding offering you'd like to share? Submit an offering for consideration using our Submit a Tip form and we may share it on our site!

Sponsored Links by DQ Promote