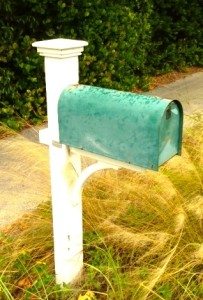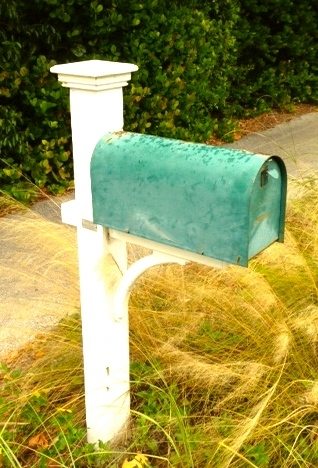 Before we get into the three campaigns for this week's Crowdfunding Mailbox, I want to mention to readers that on October 23rd we will "celebrate" the one year anniversary of proposed rules for retail equity crowdfunding. The ongoing delay has meant investors who are not "accredited" are still not able to buy shares in private companies. You are encouraged to share your thoughts about the need to move forward by posting a public comment on the SEC web site. You can read more about the delay here.
It took me a second to fully understand Poligon but once I got it, I was all in.  A pair of entrepreneurs, based in London, have created a unique concept in design and metal sculptures by allowing the recipient to build their own metal sculpture.  Similar to folding paper (almost origami like) you receive flat pieces of metal, either brass or stainless steel, which you may fold and magnetically connect with the end result being a pretty cool design.  By the end of the pitch video I was debating whether I wanted the gorilla or the elephant more. If they hit the £55,000 stretch goal – I may go with the stainless steel polar bear though. The process benefits from photo etching (you can read the complete explanation on the site)  and is really an innovative approach to creating a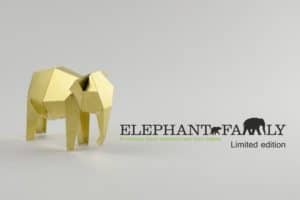 unique piece of art.  Crowdfunding now on Kickstarter Poligon has cruised past its initial goal of raising £15,000 and stands over £44,000 today.  The rewards are expected to ship by December so a perfect holiday gift for creative types.
SafeSleeve ran a successful crowdfunding campaign on Indiegogo last year where they raised over $20,000 for a radiation blocking laptop case.  Apparently due to popular demand SafeSleeve is now crowdfunding a smartphone case for your iPhone 6 and "other" smartphones.
Most people do not even think that by holding a mobile phone up to your skull you are basically taking a powerful antennae and directing all sorts of crazy radiation straight towards your brain.  As you may grasp this is not necessarily good for your health.  Personally I walk around with my earphones glued to my ears but that is not always a practical solution.  SafeSleeve is a stylish case for you phone that blocks harmful radiation and RFID.  They
even have a video posted by Dr. Sanjay Gupta explaining the danger of mobile phone radiation if you need to know more.  Crowdfunding now on Kickstarter, SafeSleeve is hoping to raise $22,000 over the next 35 days.  If you are sporting a new iPhone 6 or 6+ this may be the one for you. Expected shipping is in February 2015.
There have been many different home security products that have taken the crowdfunding path.  Some of them have raised huge sums of money too.  Campoint, crowdfunding now on Indiegogo, has positioned their product as "Smarter than smart home security".
Why is Campoint unique?  Well first of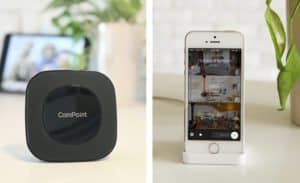 all it is priced to be affordable.  Secondly you use the Campoint hub to connect to a wide variety of cameras – so you are not locked into proprietary hardware. And then finally you can manage your storage either locally or in the cloud – depending on what's best for you. This is a flexible funding campaign hoping to raise $50,000.  It stands at over $37,000 today on Indiegogo.

Poligon is a collection of foldable metal sculptures inspired by the animal kingdom which you sculpt into their final shape yourself

How do you sculpt them?

We've created a set of animal sculptures inspired by some of the most wonderful creatures on earth. We have taken their form and simplified it whilst keeping their identity. We then take these 3D forms and develop them into foldable metal sculptures. The metal sculptures arrive in flat sheet form.

The world's first Anti-Radiation and RFID blocking wallet case for the iPhone 6 and other smart phones.

Why Should I Care About Cell Phone Radiation?

Let's be honest, we're addicted to our smartphones. According to an ABC news report, the average person checks their phone 150 times per day, not to mention the other 15 hours per day it sits in your pocket. It's also nothing new that cell phones emit Electromagnetic Fields/Radiation (EMF/EMR) when it's glued to the side of our head more than 22 times per day.

Research shows that the effects of this can be even more harmful in youth and teens due to thinner skull bones which allow for greater exposure of cell phone radiation to the brain.

A home security and video monitoring breakthrough. Security and privacy, without the monthly fees.

Controlled directly from your mobile phone or tablet, CamPoint is a unique device that connects wirelessly with security cameras to make them smart. Experience the peace of mind that having security and privacy brings.

Why CamPoint is unique

CamPoint harnesses the latest video home security technology and lets you customize it to your own safety and privacy requirements.

You decide which events are important, and which ones justify an instant alert sent to your mobile device. Don't need alerts for your pet walking around your home, a shadow moving across a room or cars passing by near a window? Not a problem, CamPoint learns quickly, so you only see what matters to you.

Have a crowdfunding offering you'd like to share? Submit an offering for consideration using our Submit a Tip form and we may share it on our site!

Sponsored Links by DQ Promote