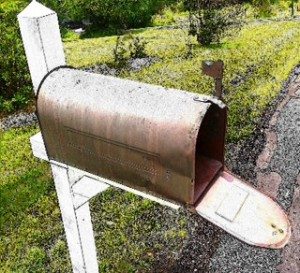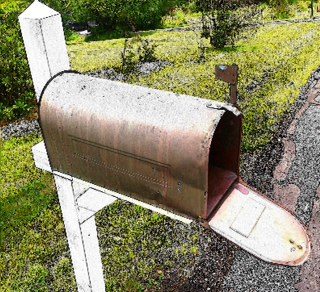 Three Kickstarter campaigns for this weeks #CrowdfundingMailbox.  Two of the campaigns are video productions and the third is audio technology.  Each campaign brings something new to backers (at least as far as I have seen).
"Rival" by New Food Ventures, is a new reality/ video concept that focuses on food.  I admit to being a bit of a foodie myself and on those rare occasions that I actually turn on the television if I hit Iron Chef or one of the other celebrity cooking shows I quickly get entranced by the skill and creativity these artists create.  There is one glaring omission to watching these shows though – the fact that it is look only – but you are not allowed to taste.  Even worse – you have suffer the opinions of pompous "experts" with questionable taste.
Rival is a realty show where you – yes you get to enjoy the food AND vote for the winner.  So no more jerks telling you what tastes good and what does not.  If you are fortunate enough to live in the Bay area, SF is slated to be the "flagship" location.  Sorry NYC and everywhere in between. Created by co-founders Jason Akel and Stephen Walker they have "chopped" the professional judges and they are crowdsourcing
final results.  According to the campaign on Kickstarter over 100 well known chefs are already signed up for this gig.  How do you get in?  By backing their campaign of course.  They are hoping to raise $200,000 with official launch happening in 2015.
This next campaigns is out of Torup, Sweden (a little over 200 kilometers North of Copenhagen.  I looked it up) & Chicago, and is already fully funded.  "Worlds First DSP Enabled Wireless Headphone" has claimed to be a superior set of headphones at a bargain price.   The campaign states that only recently has technology advanced to allow for DSP optimization in such a small footprint.  Paired with BLE, NFC and a microphone – these headphones sound pretty cool.  If you are looking for fancy branding and crazy colors these are not for you.  
If you are interested in big sound, functionity and a clean aesthetic – you should check this one out.  The early bird rewards gave backers the chance to scoop up a pair for only $79 but those are long gone.  If you are interested you can still sign up for a pair at $149 shipping included within the US. The campaign on Kickstarter by XTZ Sound in Balance has raised over $52,000 on a goal of $25,000 as of today.
This next campaign immediately caught my eye.  Inmates with Talent:  The Movie.  Kind of an American Idol meets Rikers Island.  Are you interested yet?  With a growing prison population numbering umpteen thousands odds are good there are some inmates that are wasting their talent
stewing behind bars.  Well Johnny Collins and Joel Jerome, two comedians, are using Kickstarter to fund their cinematic dream. Inmates with Talent is hoping to raise $50,000 but they have a long way to go.  They do have the support of Ice -T who makes an appearance on the pitch video noting there are more than a few stars today that did hard time.  Think Tim Allen and 50 Cent.  No word yet if Simon Cowell is going to hop on board but I wouldn't be surprised.
_________
Get tickets to a first-of-its-kind live competitive cooking show where YOU enjoy an 8-course meal from top chefs & vote for the winner.
Rival is a first of its kind. Chefs from the San Francisco Bay Area and from all over the world are slated to appear. For example, Louis Maldonado (Spoonbar in Healdsburg, CA) and Jason Cichonski (Ela in Philadelphia, PA) from the most recent season of Top Chef will compete at Rival.
(R)evolution of the headphone through the latest research in DSP technology.
The World's First High-End DSP Wireless Headphone with Bluetooth 4.0 and NFC Pairing.
A. Introduction: A (R)evolution of the Headphone through the Latest Research in DSP Technology
Let's face it: headphones have been on the market for more than 50 years now. Year after year, new products come up – always offering more additional features and new designs. However, a closer look at the technological side of the product reveals that the changes often merely concern the design. When it comes to technology, not much has happened throughout the years. That's due to the fact that there is a limit of what you can accomplish inside the size of a headphone. Until now…
With our new Headphone Divine, we take a huge step forward by combining the long experience of mechanical knowledge with the latest sound engineering technologies.
Two comics find REAL prison talent & change lives! Think "Last Comic Standing" meets "The Voice" meets "Orange is the New Black"
Hey, Johnny Collins and Joel Jerome here. We're comedians, and we're on Kickstarter because we need your help to get our film "Inmates With Talent" completed and distributed for people to enjoy.
Yet it's much more than a hilarious and entertaining experience… it can make a big difference in getting guys behind bars on the right track in life, leading to a safer America and ultimately expand to places around the world. Unlike many crowdfunding projects that are starting from scratch, our movie project is filmed, edited, and about 85% completed.
Have a crowdfunding offering you'd like to share? Submit an offering for consideration using our Submit a Tip form and we may share it on our site!