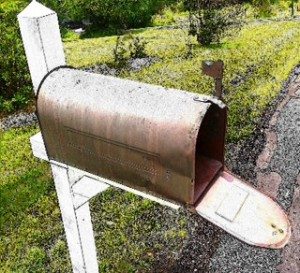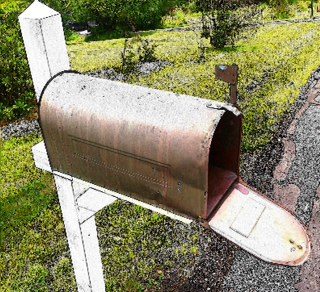 Three really innovative and creative crowdfunding campaigns for this weeks crowdfunding mailbox.  Two from Kickstarter and one favorite from Indiegogo.  Please keep them coming.  Just email us at [email protected]
First up we have one for the fast nearing holiday season.  LovePop is a 3D card company founded by two Harvard Business School students who apparently used their background in ship design to design really cool 3D popup cards.  Founded by Wombi Rose and John Wise, the pair are best friends who met in school, and after traveling the world together, setting up a scholarship at their alma mater, and building a Mississippi steamboat for 30 of their "closest friends", they have naturally decided to start a business together. Can I say these are probably the most creative cards I have ever seen?  Skip the picture of the kids + dog – go straight for the 3D Christmas tree or menorah.  Honestly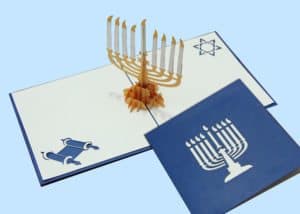 these cards are more art than disposable missives. Send them to your friends and they will be tempted to keep them around year round. These incredible cards are laser cut and then hand assembled. They are crowdfunding now on Kickstarter and easily bested their $10,000 goal in just days. Seriously, these are the best cards ever.
Do you have a dog?  Does your dog have "dog breath"?  If you just answered yes to both questions it is time to rejoice. Zumby is the ultimate solution to fix canine halitosis.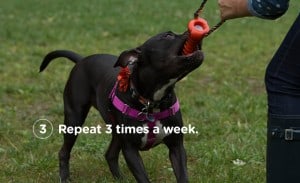 If you are a dog owner you know what I mean. Dog breath is not good but, until now, there has been no simple solution.  Sure you can brush your pet pooch's teeth and attempt to get them to gargle but that is a pretty challenging task. Zumby is using technology to address a pet owner's challenge by using a chew toy to apply a micro-current that kills up to 99% of the bacteria in a dogs mouth.  And we all know those festering bacteria are the cause of chronic doggy mouth odor.
Crowdfunding now on Indiegogo, the campaign is looking to raise $35,000.  The campaign quickly jumped out of the gate and we expect this to be a staple product in every dog owners home soon.  Not only does it fix bad breath but also addresses gum disease – something that apparently impacts over 80% of dogs 3 years and older.  Now if we can get a Zumby for certain people…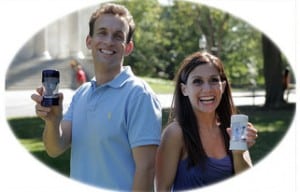 Honestly this is a campaign I may have passed over but I was captivated by their truly great pitch video.  This product is a high tech deodorant applicator called ClickStick described as the "Worlds First Smart Deodorant Applicator".  And how do you create a smart deodorant applicator you ask?  Good question.  Well click stick is not only the hottest looking deodorant device ever, but this tricked out tool sports an amazing LED light, a cap activated power stick, push button deodorant delivery, a mobile app plus it is reusable / refillable with your very own custom pit sauce.  Organizers state you can order refills in different  scents with varying degrees of odor blocking power – from natural to clinical strength.  Since it is an eco-friendly device you will be saving the world from all the pitched plastic associated with store bought deodorant today.  ClickStick has been created by Gilad Arwatz and his partner Carla.  The two met at Princeton University while studying for their PhD in Mechanical and Aerospace Engineering.  I am certain there is a correlation between their degree and ClickStick somewhere.  They are looking to raise $55,000 on Kickstarter and they easily raised over $20,000 in the first days of the campaign.  Now even if you you are not interested in smart deodorant you have to watch the pitch video. It is hilarious.  Special shout out goes to MaMash in Tel Aviv who created the video. Your exceptional creativity is much appreciated.
_____________
ClickStick is a smart, Eco-friendly electric deodorant applicator. Stain-free precision application in just one fun click!
Think of the electric car windows, you don't know what you miss until you have them… ClickStick is a reusable product with Eco-friendly refills, it saves tons of plastic and solves problems that we got used to and probably don't consider as problems anymore. ClickStick integrates the daily personal care routine into the modern lifestyle. One thing that we can promise is that ClickStick will put a smile on your face every time you use it.
A doggy dental device disguised as a dog toy and uses a very small, safe and undetectable amount of electrical stimulation, known as micro-current technology, to eliminate harmful oral bacteria. In lab testing at Case Western Reserve University, micro-current technology eliminated 70-99% of harmful oral bacteria.
Help LovePop create their all new and original holiday collection of intricately designed keepsakes!
A LovePop is more than just a greeting card: it's a wonderfully unexpected way to show your appreciation for family, friends, co-workers, and anyone you'd love to smile.
The LovePop magic comes from the sophisticated paper sculpture at the heart of every design. It folds completely flat, is securely attached to the card with thread, and perfectly placed so that opening the card is a total surprise and delight to see!
Have a crowdfunding offering you'd like to share? Submit an offering for consideration using our Submit a Tip form and we may share it on our site!