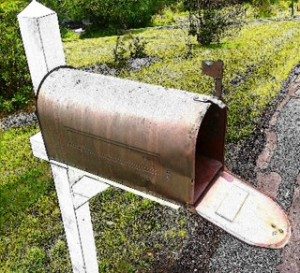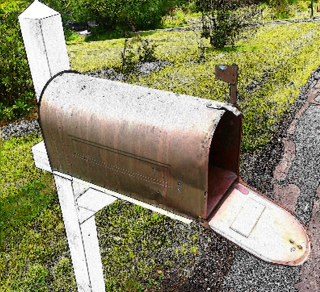 Three super practical products for this weeks #CrowdfundingMailbox.  We have the Packed Pixels "Extra Monitor" for your laptop when you are on the go, Sonic Decanter for all of the wine lovers out there, and Tespack solar panels that may be the solution to your charging problems when you need it most.
So Packed Pixels has created something that I really crave.  I have a great work station in the office with a Mac Pro powering multiple screens but once I am on the road my trusty Macbook Air limits me to a single screen. Yes I have tried the iPad apps that allow me to wirelessly create a second screen but it is not the same. Slow and prone to crashing just when I need it the most my iPad rig just doesn't cut it.  Well Packed Pixels, by UK based Dovetail Technology, has a cool setup with a high resolution monitor (2048 x 1536) that can attach to your laptop with an included mounting bracket.  Plugs right into your laptop via thunderbolt, displayport, or mini-displayport. The display draws power via a USB connection.  No drivers are necessary to run this screen too.  Because it connects directly to your laptop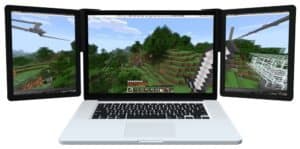 there is no lag either so you get to experience the high frame rate for video playback (and games!). My only question is why isn't this sold in the Apple store now?  Crowdfunding on Kickstarter and nearing its £60,000 goal.
We are wine lovers in my house.  "Wine O'Clock" is a favored time of the day.  So Sonic Decanter immediately caught my eye.  Using patented technology the Sonic Decanter promises to take that young $20 bottle of red and make it taste fantastic. Using ultrasonic energy directed at the wine in the bottle the Sonic Decanter states it can enhance aroma, soften tannins and improve flavor with a single push of a button.  The theory is based in the chemical change that occurs naturally in wines that have aged. This a project out of Seattle, Washington that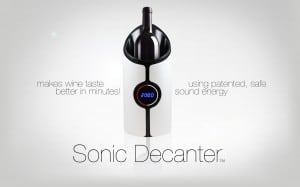 brought together Charles Leonhardt and Michael Coyne.  Coyne spent many years working with major beverage brands.  Leonhardt is a winemaker that after years of experimentation he has created the Sonic Decanter.  The pair are crowdfunding on Kickstarter and hoping to raise $85,000 to bring their unique product to market.
Here is another campaign that is perfect for the nomads among us. Tespack has created a line of solar power solutions for people who go from airport to airport OR find themselves hiking in the wilderness in need of a charge.  I hate going to an airport and battling for an outlet when my laptop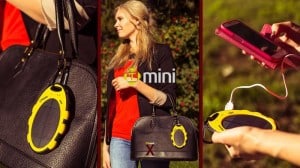 battery is running low.  Tespack has created a combo battery and solar panel line of bags including backpacks and briefs.  If you already have a bag you love you can also get an external solar panel: just add sun.  Tespac claims their device can even work on cloudy days.  Tespack is actually a product of Finland so they know clouds.  Crowdfunding on Kickstarter and looking to raise $50,000.
A high resolution monitor for your laptop that fits neatly into your laptop bag. Take your desktop experience out on the road.
A desktop experience on the move
Packed Pixels allows you to have a multi-monitor setup for your laptop that:
Fits in your laptop bag
Needs no additional plugin power supply
Quick to setup
Needs no drivers and works with Windows, OSX and Linux
Simple mounting for all devices
The brackets simply slide on and off and fit a wide variety of screen thicknesses and screen sizes allowing Packed Pixels to be used with most laptops. No sticky pads or awkward clips to worry about.
A desk stand is also included if you prefer to use Packed Pixels free standing.
Using patented technology, Sonic Decanter makes every wine taste better. Improve taste, mouthfeel, and aromatics in minutes.
The Sonic Decanter® is the result of decades of designing and engineering products for space, industry, medical uses and consumer beverages. That experience and a passion for great tasting wine is the result. The Sonic Decanter® uses safe but effective ultrasonic energy to "MAKE EVERY WINE BETTER!"
Bluetooth Control App
Operate the Sonic Decanter® with easy to use controls on the front panel or from your Bluetooth Device. Start the App at the default run times or customize the run time to suit your particular palate!
Charge your iPhone6 or any other smartphone up to 10x, tablet 7x or power your laptop up to 10hrs ON-THE-GO! – NOW SHIPPING WORLDWIDE
Our Solar Smartpacks even work on CLOUDY DAYS! You can charge your Tesbank battery pack directly from the wall socket or with our Solar Smartpacks. Charge iPhone full with just 1 hour of sunlight!
Tespack's Solar Smartpacks keep you mobile! Charge your iPhones, smartphones, iPads, tablets, GoPros, DSLR cameras, speakers, Wireless headphones, Internet Dongle, GPS and even laptops with our powerful & portable battery packs.
Have a crowdfunding offering you'd like to share? Submit an offering for consideration using our Submit a Tip form and we may share it on our site!