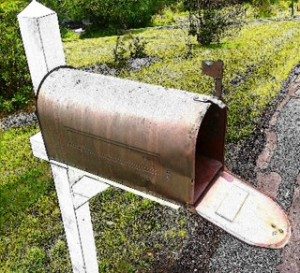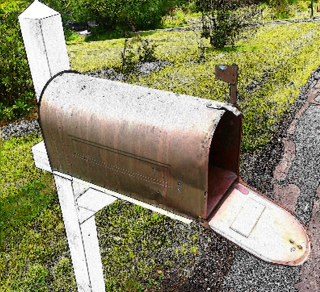 There were lots of campaigns emailed in this past week – some really incredible ones too.  We received more than a few that have not yet launched but are in preview mode but you can already tell they are going to be crowdfunding hits.  It seems that more campaigns are seeking to tackle the delivery delay issues recognizing rewards that ship sooner are more inclined to capture backer interest.
The first campaign for this weeks Crowdfunding Mailbox is a bicycle made out of Bamboo.  The twist here (outside of the primary material) is that you must build the Bamboo bike yourself. The Bamboobee Build It Yourself (BIY) Bike Kit by Sunny Chuah gets an A+ for creativity.  But then when you think about it the very first bikes that were ever ridden were constructed of wood so why not.  Plus Bamboo is super strong and eco-friendly and there is nothing like the satisfaction of building your own device – especially one that can be used as transportation.  Sunny hit his $15,000 goal on Kickstarter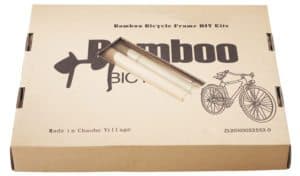 in the very first 2 days and now stands at over twice that amount.  There are plenty of DIY kits to build cars and planes so why not a Bike from Bamboo?  And how resilient is a Bamboo Bike from? According to the campaign page the Bamboobee bicycle's workmanship has been tested under the International Safety Standard for bicycle frames.  The only variable is the person who puts it together.  If you love bikes and building – this campaign is for you.  Build a Bamboo bike and its pretty certain you will be the first kid on the block to sport Bamboo transportation.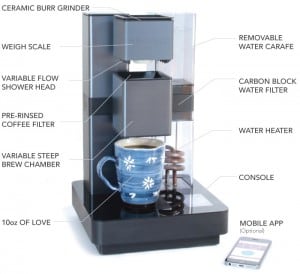 There have been many coffee related crowdfunding campaigns and as a coffee lover myself I enjoy seeing all the creativity that as been applied for a favored beverage.  Bruvelo, crowdfunding on Kickstarter, is a product that wants to do one thing quite well:  Brew the perfect cup of coffee.  Every aspect of the process from the water to the temperature to the perfect grind has been considered.  Even better you can control the Bruvelo via your iPhone with a free App.  This campaign is driven by Dustin Sell in Virginia who set out with one burning desire in mind. Automate the perfect cup of coffee and after watching the pitch video I am pretty convince he has got this right.  Dustin is hoping to raise $150,000 and he is two thirds of the way there.  If you are coffee lover you should check this one out.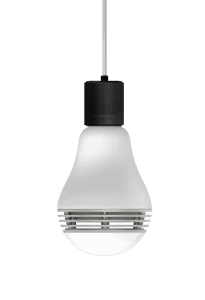 Playbulb combines two devices in one.  A bluetooth connected speaker in an LED lightbulb that changes color to suit your mood.  Now any lamp or light fixture you own can double as a speaker meaning every room in your house can have its own unique lighting / sound spin.  There are more than a few LED connected lightbulbs on the market today but this is definitely the first to have a speaker inside. This product is actually from a pretty large company called MIPow that seems to be using crowdfunding to test the waters for a new device.  And why not?  Crowdfunding success can lead to mass availability.  This is their second attempt at crowdfunding the product.  The first go at it did not end in success but they learned a lot from the first round using Kickstarter tech lovers to fine tune their product. The second round is having better results and is now over funded.

Put together your own bicycle frame and enjoy the smoothest ride of your life!

Look no further! World's First

Build It Yourself (BIY) Bike Kit! With this kit, you'll not only gain a whole new cycling experience, and also a very strong sense of achievement.

What is more rewarding than to cruise down the road on a bicycle you built with your own hands!

The Bruvelo is a smart, WiFi connected coffee brewer which automates the timeless tradition of a fine handcrafted coffee.

Have you ever noticed the dramatic difference between the delicious coffee you get at a fine coffeehouse and the mediocre coffee you drink at home? Amazing coffee is the result when fresh roasted beans are brewed to perfection, with keen attention paid to every step – water quality, grinding, measuring, blooming, heating and steeping.

Inspired by the timeless tradition of handcrafted coffee and modeled after the skills of a well-trained barista, Bruvelo was built to be simple, smart, and to do one thing – extremely well.

Whether you want to easily brew an amazing cup of coffee with a push of a button or want complete control over every detail, Bruvelo will allow you to enjoy fine, handcrafted, pour-over coffee in the comfort of your own home.

PLAYBULB color is a smart color LED speaker light bulb with PLAYBULB X free App. Let color and music fill up your living space.

Make a little change. Make a whole lot better.

Just by replacing a light bulb, you will make a whole lot different to your living space. We invent PLAYBULB color so that you can manage the mood of lighting and music to follow your emotion. We believe color to your eyes; music to your ears is equivalent to oxygen to your breath.

Have a crowdfunding offering you'd like to share? Submit an offering for consideration using our Submit a Tip form and we may share it on our site!

Sponsored Links by DQ Promote