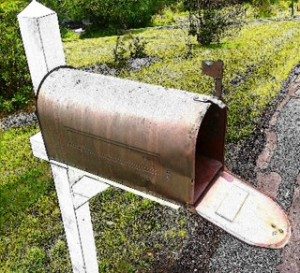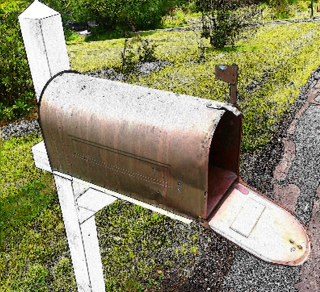 Four crowdfunding campaigns for this week's Mailbox.  We have Blossom, a smart watering controller, Das Kuhling mobile keg system, Lambert Company Audio system and Ruche shelving unit.
First let's talk about Ruche.  This is a crowdfunding project by Ruthy Shafrir, an industrial engineer based in Tel Aviv. Ruthy has created an elegant and simple shelving system that looks great and can be constructed in minutes.  She has designed shelves that takes its cue from bee hive honeycomb and has created an "isostatic" structure.  So not only does it look cool – it is incredibly strong.  The aluminum shelving involves none of the Ikea related stress so anyone can assemble – no tools necessary.  When you need to move the shelving is easily disassembled for transport.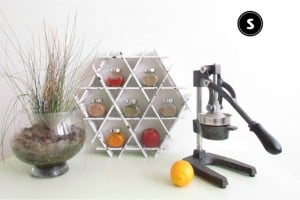 So Ruche shelving unit checks off several boxes, elegant design, practical usage and can't beat the cost. Ruche comes in three different sizes and is crowdfunding now on Kickstarter.  Oh yeah.  Love the pitch video too.
If you live in a part of the world where you garden needs regular watering to keep it green you have a choice of automating the irrigation or doing it manually.  Manually is great but takes time and is no good when you are out of town.  Automated watering is convenient but is way too wasteful.  Have you ever seen a watering system blasting away during a thunderstorm?  I have.  Doesn't quite make sense.  Well now there is a solution for this enigma in Blossom. A new internet of things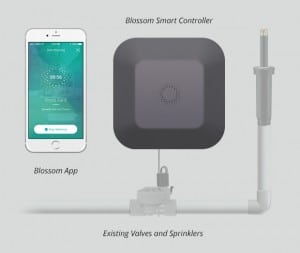 (IoT) device that leverages connectivity to manage your sprinkler system.  As the organizers state most watering systems do not take into consideration actual demand.  Connect Blossom to your existing watering system and you are good to go in minutes.  Of course there is an associated App so you can manage and monitor water usage anytime – anywhere.  Blossom has already doubled its initial goal of raising $30,000 crowdfunding on Kickstarter.
Lambert is a high end audio company based in New Zealand. Formed in 2006 by Garry Lambert, the company is described as the country's premier speaker manufacturer.  The pitch video states they design products for some other well known audio names too.  Now Lambert is crowdfunding their most recent creation as part of a pretail project.  The Headphone Amp and Audio system is hardware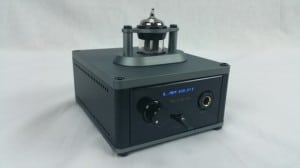 that delivers rich, true life sound, in an incredibly compact and well designed product. Lambert took the time to gather a group of audiophile experts to listen to the results and the "testimonials" raved.  This crowdfunding campaign on Indiegogo is truly for those of us who demand the highest quality sound.  If you fall under this category, this project is for you.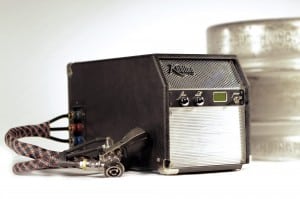 Das Kuhling!  Even the name is great. Tailgaters will rejoice when the hear about this product. Cold, draft beer anywhere – anytime.  Yes Das Kuhling is a miracle device, designed by Germans who, as we all agree, know something about beer.  Even the team at Kickstarter has recognized the innovative beer breakthrough that Das Kuhling has delivered having selected this campaign as a staff pick.  I bettcha they backed this one too.  Exactly what their offices need in Brooklyn.  So if you are a beer lover Das Kuhling is perfect for your home bar, under your sink or the back of your truck.  It simply does not get any better than this. Crowdfunding now and hoping to raise $150,000.
Cold beer, straight from a warm keg with our portable beer amp. Simply add a keg, fire it up and let Das Kuhling do the rest.
Das Kuhling – a keg system that simply works, simply!
Designed with ease of use in mind,we combined all the features of stage and road tested PA components and stripped the entire 'from keg to jug' experience down to it's bare functions. This makes Das Kuhling the most versatile piece of beer-gear available!
Wherever, whenever: Das Kuhling runs on mains – US and international – and on 12V DC, so you can hook it up in your car, boat, campervan…
From 0 to beer in record time: No need to drag around a fridge or a ton of ice. Get a keg, connect it to Das Kuhling, set your preferred temperature by one tenth of a degree and have crisp cold beer in a few minutes!
Nobody wants to do the dishes? Sounds familiar, right? That's why we included a self cleaning system – all you need is a fresh water line – even a garden hose will do – and flush the entire system from coupler to faucet.
Worried about running out? Actually, we squeezed two features into this high concern issue: There is a meter that tells you how much you have already poured, giving you the heads up when to grab a fresh keg AND a lock that shuts off the beer line, so nobody can snatch your precious brew without having a key!
Rock and Roll approved toughness: Das Kuhling is designed to go where you go. We believe that life happens unexpectedly, that is why Das Kuhling is built to let you celebrate when it happens. Wherever it happens.
Automate your sprinklers with real-time weather data and complete control from your phone to lower your water bill up to 30%.
Up to 50% of the water we use for outdoor irrigation is wasted. A majority of residential irrigation systems rely on archaic controllers that do not take into account actual water demand. Water scarcity is seriously impacting our entire world.
We created Blossom to be a simple, smart and economical solution to this problem. Blossom uses weather intelligence to automatically pull in data from multiple forecast services and constantly makes adjustments for a highly accurate localized watering plan. Share your yard's plant types and it will customize the right water schedule for each vegetation. Blossom makes all the difficult decisions for you and keeps you connected from your smartphone, tablet or computer.
All of which saves you money and, perhaps more importantly, helps conserve water.
Physically Small – Acoustically Huge – Musically Rich – Stylish, High End Audio Performance
We make amazing-sounding, straight forward audio components that look as good as they sound, and are designed to fit into today's smaller homes, or creating the ultimate desk top audio system. Our creations are easy to use and set up, even for complete newbies; they're designed to bring pleasure to the user, not frustration.
We've done all the research and design, built the prototypes, and have all of our production relationships in place. We're ready to begin building these high-quality, easy to use products in large quantities–and we mean ready: We have charted out our production times to gather all materials, boards, connectors, packaging–all that trivial but vital stuff involved in manufacturing– and we can promise that all products will be delivered (not start shipping, but delivered) within 4 months after the campaign ends.
A smart, eco-sustainable shelving unit that assembles in 5 minutes into a strong structure, no tools or fasteners required!
Ruche is a unique shelving unit that can be used in a countless number of ways. It is eco-sustainable because we only use recycled and recyclable materials. We also use flat packaging for easy and efficient transport, which is our way of reducing our carbon footprint.

Although Ruche is delivered disassembled, putting it together is so easy that it will make you feel like a professional handyman or handywoman.

In less than 6 minutes you'll be the proud new parent of a brand new Ruche!

Have a crowdfunding offering you'd like to share? Submit an offering for consideration using our Submit a Tip form and we may share it on our site!

Sponsored Links by DQ Promote