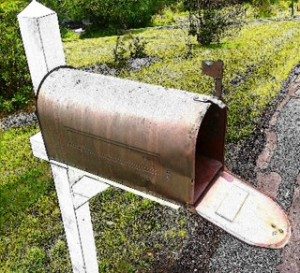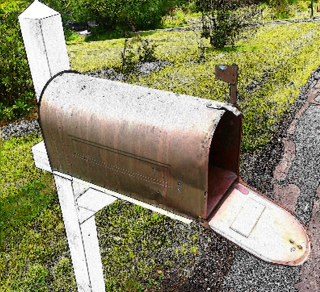 For this week's edition of Crowdfunding Mailbox we have Somabar – an automated bartending service, Pip – a GPS tracking collar for your pet and a film in the horror genre – Muck.
As soon as I saw Somabar the first thing I thought was "its about time".  Yes late at night as I sit viewing at my computer screen I long for a cocktail.  Unfortunately that takes too long so I immediately switch to plan B.  As soon as I get my hands on the Somabar this will no longer be an issue as I will have my own personal bartending machine.  Automated coffee in the AM and automated Manhattan's at night.  Isn't technology great?  This hot looking device will look great in your Kitchen or office.  You select the base alcohols and mixers and then using your iPhone App cocktails are available at the touch of a button. Just the thought of this makes me want to throw a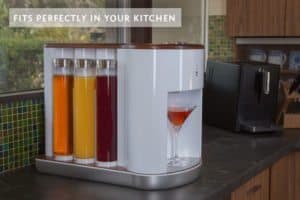 party – the only problem is I can't use a Somabar until next July.  Now the good thing is that Somabar is worth waiting for and they already have a working prototype and manufacturer all lined up.  They just need you to back their Kickstarter campaign that is crowdfunding now.
So the problem with many item finder devices today is the fact they are largely limited by the short range of BlueTooth technology.  Perfect to find your keys behind the couch but not so good when you drop them in the forest while hiking.  Now there are some GPS enabled devices out there but they tend to be bulky and tied to costly data contracts.  Well the team at PetSimpl have created a new device – specifically for pets – but I wish they had one for other things as well.  Pip – is both BlueTooth and GPS enabled – and clips to the collar of your pet.  Now GPS is a battery killer – so always on is a no go. What Pip does is recognizewhen it is outside a predefined range and then – turns on the GPS.  Even better – for those backers of the crowdfunding campaign on Kickstarter – PetSimpl has committed to pay for the supporters data connection for the life of the device.  That's big.  Now if your pooch decides to go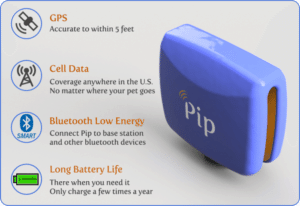 AWOL or for a walkabout – you will be able to track 'em down.  Only 4 days left on this campaign so better hurry.
So we have not done a film crowdfunding campaign for some time.  This film is shy of its $250K goal standing at about $210,000 today.  With only 4 days left on the clock this one is going to come down to the wire.  I realize this film "Muck" is not very much in the Holiday spirit but then a good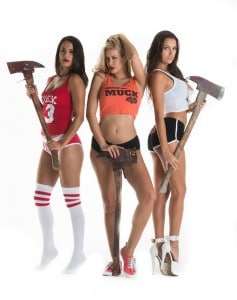 slasher / horror film is enjoyable any time of the year.  Now the project on Kickstarter is actually to fund the prequel as the first Muck  is completed and expected to hit cinemas on Friday the 13th in March of 2015.  The film is described as a sexy, hyper violent original horror flick.  The project creator, Steve Wolsh, is filming in Ultra HD 4K – so you will be able to enjoy every visual detail of the film.  Back this one and you get to see your name in the credits. Plenty of other cool perks too. So break out the popcorn.

Conventional bottles or containers are bulky, wasteful and boring, that's why we designed our SOMA PODS. With their friction-fit seal mechanism, SOMA PODS not only store ingredients for your favorite craft cocktails but also detach from your SOMABAR easily.

Your airtight Soma Pods plug into a proprietary friction fit seal mechanism allowing for easily interchangeable ingredients while also ensuring your Soma Pods never leak.

Liquid is quickly extracted from the Soma Pods using positive displacement pumps to make your cocktail with dead-on accuracy, every time.

It's not a real cocktail unless it's mixed! SOMABAR has created a proprietary static mixing technology to ensure your cocktail is thoroughly mixed before it is dispensed into your glass. Now that's what we call a good cocktail.

Pip is a small GPS and activity tracker for dogs and cats with great battery life, nationwide coverage and added connectivity.

Shortly after adopting our 15-pound terrier mix, Pip, he escaped through the fence to chase after a squirrel. Our family immediately went into panic-mode. We searched all over. We called neighbors and animal control. In the end, he was found eating trash from a dumpster at a nearby hotel. We were relieved to find him, but the helpless feeling lingered as we thought about the horrible things that could have happened.

Several months later, my in-laws' cat, Juniper, went missing. Days went by and Juniper still hadn't returned. At this point we all began to fear the worst. Nearly a week later, Juniper was found trapped deep under the porch with a dislocated knee. Risking getting stuck herself, my mother-in-law crawled under the porch to rescue Juniper and rush her to the vet. Unfortunately, Juniper's hind leg had to be amputated. If we had found her sooner, the vet would have been able to save her leg.

First things first: MUCK movies boast dangerous stunts, practical effects, no CGI, and are shot in "Bloody Stunning" 4K Ultra HD!

Why not use CGI? Because I have no interest in directing computers. CGI never looks as good as when real people are putting it all on the line. Like this…

Practical effects are more of a challenge for me as a director, like a problem to be solved. How can we do this full-body burn, make it look realistic, but not actually burn my lead or his stunt double? How can we throw this actress through a picture window and make it look awesome without sending her to the ER? With CGI there's basically nothing you can't do with a sophisticated enough computer. That's great, but there's no challenge for me there as a filmmaker.

That's why all our stunts, all the blood, and all the effects are done in-camera and with practical effects. It just plain looks better. It's more authentic. That's my vision for MUCK.

MUCK is a complete, finished film that will be in theaters Friday the 13th, March 2015. This Kickstarter project is to fund MUCK: Feast of Saint Patrick, the prequel that promises to be even bigger, bloodier and better than the original!

Have a crowdfunding offering you'd like to share? Submit an offering for consideration using our Submit a Tip form and we may share it on our site!

Sponsored Links by DQ Promote