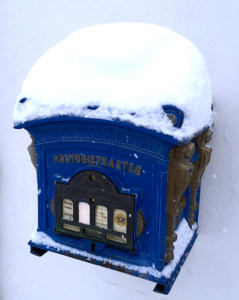 For this weeks Crowdfunding Mailbox we have iDerma Anti-Aging System, Havok minimal watches and Spin; a super stylish remote control device.
I am always, always, skeptical about products that promise miraculous health improvements using technology that seems improbable or simply do not understand.  My skepticism becomes even more profound when I read about devices that promise to regrow hair or reverse the aging process.  Well Apira Science has developed two independent products that promise to deliver both aforementioned youth rejuvenation objectives.  The iGrow helmut uses low level laser therapy (LLLT) to regrow hair.  No this product is not crowdfunding now, but they are using similar technology for anti-aging for your skin.  The FDA iGrow product has plenty of data supporting its claims to tackle hair loss.  This adds credibility for the iDerma Antiaging Photofacial System that is crowdfunding now on Indiegogo.
How does it work? Apira promises smoother skin and reduced wrinkles using its LED based light therapy system.  The light apparently stimulates  deep cellular regeneration leaving the skin appearance fresh and toned.  Using the iDerma is said to generate new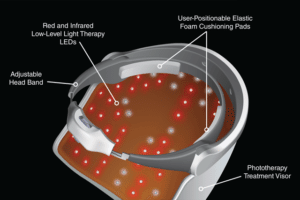 collagen with minimal risk of any side effects. I guess the iDerma has some challengers from your local medical spa, but Apira aims to trump these services with a superior process for a one time cost.
How much say you? For $269 you will receive one of the first iDerma systems. Estimated delivery is June 2015.
Spin describes itself as the simplest and most stylish remote ever.  While I have not had a chance to use a Spin, a quick review of the product confirms it is a hot looking device.
We all use remotes for TVs, Stereo systems and more.  Most remotes are plastic pieces of jumbled buttons.  Unsightly to look at and confusing to use.  Sure it is great to download an App that can control this and that, but wouldn't it be nice to have one device that can control your television, lights, speakers and more? Spin is primarily meant for your non-networked devices (like your Television) but it also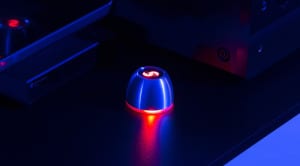 incorporates BlueTooth for your smarter devices as well.
Responsive to touch and persistently multi-directional (no need to point Spin as infrared signals are sent in every direction) Spin is "packed with sensors" detecting motion and orientation.  When it is not in use it doubles as tabletop modern art. Spin is crowdfunding on Kickstarter now and fully funded at over €100,000.  This one is in its final days so better hurry.
Watches have always been a hot item on rewards based crowdfunding platforms. The combination of unique style and accessible price has seen more than few wrist watch campaigns capture huge crowdfunding success.  The project is said to have been the genesis of a conversation about finding a watch that was stylish and didn't break the bank.  Well I have to admit that Havok is definitely is a stylish watch.  I love the simplicity of design.  As for the breaking the bank part:  At $69 with free shipping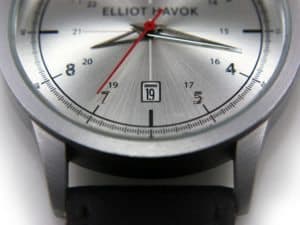 including, you can check this box too.  Now for the internal operations the team selected Hattori VX32 movements.  I really don't have a clue as to what that means but the Havok states they are used in Seiko watches as well.  This crowdfunding campaign on Kickstarter rocketed past its $15,000 funding goal in just 10 hours.  A couple days later Havok stands well over $70,000.
---
Enjoy smoother skin and reduced wrinkles with this patented, LED-based light-therapy system.
The iDerma Facial Beautification System, brought to you by Apira Science, is the most advanced full-face coverage, wearable phototherapy device to be available. The iDerma has been developed to enhance one's overall skin condition, make skin look more supple and radiant, and diminish the appearance of fine lines, wrinkles and facial rhytids.
A crowdfunding campaign on Indiegogo will enable us to collaborate with you, our early adopters, to get firsthand feedback on design and development and gain insights on your iDerma experience. Your valuable input will help drive the final design and user experience of this exciting new product. We want nothing but best-in-class results for our customers, and we want you to share your cosmetic transformation and success story following the use of your iDerma with us!
One remote for all your devices, free of all those buttons you never use. Turns rotation and touch into commands.
Do you remember when things were simpler? When you could operate a device with just 2 simple dials? One to change volume and one to change channel, no more, no less. We have made it our mission to bring back that simplicity to todays over-complicated applications and we started with the remote control.
A minimal watch built from the ground up with attention to detail -Created for, and by, those who just want something that makes sense.
This project started when my friends and I were looking for a quality watch that wouldn't break the bank. But most brands we found that actually created a decent watch had an exorbitant price tag. Even on Kickstarter.
Have a crowdfunding offering you'd like to share? Submit an offering for consideration using our Submit a Tip form and we may share it on our site!