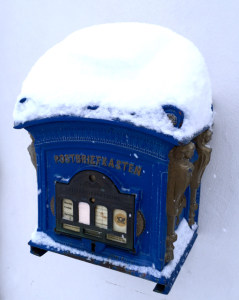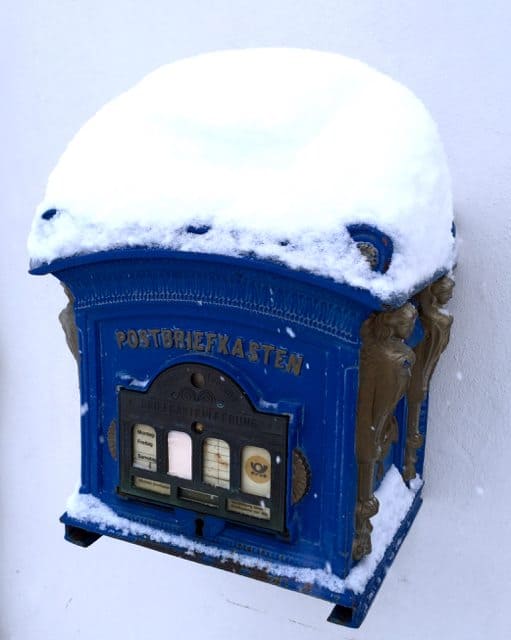 Found in this weeks Crowdfunding Mailbox are Campanion, the perfect partner for your GoPro camera, Hive simple smart home automation and Safeti, a GPS locator device (with no contract fees!).
The Internet of Things is fast approaching ubiquity. We are only at the beginning of this new era when everything will be interconnected and predictive making our lives simpler and hopefully better.  There are a ton of products in the market today but many of these products are stymied by fragmentation. Hive, a Kickstarter staff pick, integrates just about everything out there today with an emphasis on simplicity. Kind of like a Sonos on steroids, Hive is a base station – plus speakers – that connects with your lights, thermostat, music, security system and more.  Creators claim that Hive is plug & play: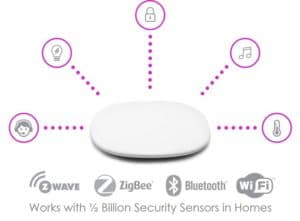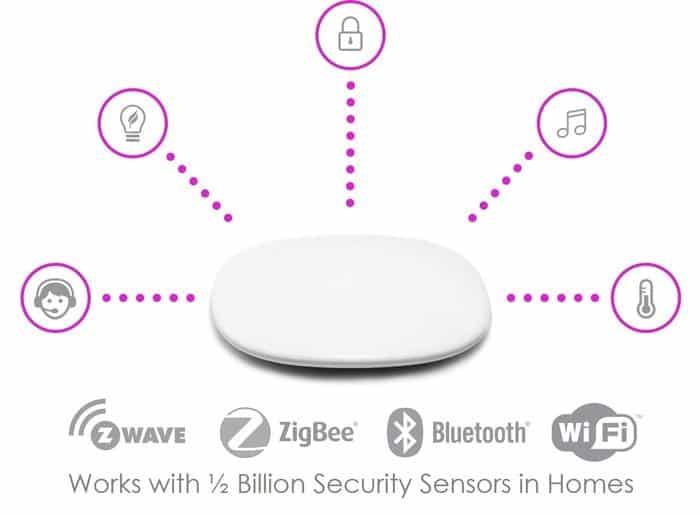 turn it on, set it up and off you go.  Isn't this what we all want?  A single device that controls everything.  Hive incorporates Wave, ZigBee, Bluetooth and WiFi. It is said to work with "half a billion" security sensors in homes. Hive only recently launched its crowdfunding campaign is stands over halfway to its $100,000 goal.
I love my Bluetooth finder devices. Lost keys are at the top of the list for uses.  But drop them in a parking lot and they are pretty much gone forever.  Sure, eventually an enabled smartphone may saunter by and relay coordinates but by that time – it's probably game over.  The problem with going beyond
Bluetooth, or WiFi, is the juice and footprint necessary to operate the device.  By the looks of things, Safeti may have figured it all out. This hardware is pitched as "Your On-Demand Personal Safety Concierge".  I like the idea: Things look a bit dodgy and you hit the button. Immediately your location is shared using cell towers (GPRS) to selected individuals. You also receive a call on your mobile to talk you through your next steps to get out.  This is great and all but since I am not too worried about falling down and not being able to get back up, it is the fact that Safeti can be connected to a suitcase, or set of keys, and have their location notifier activated when they happen to run off.  Safeti can be configured to broadcast a GPS location 8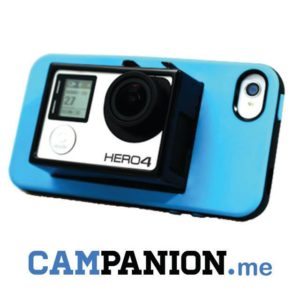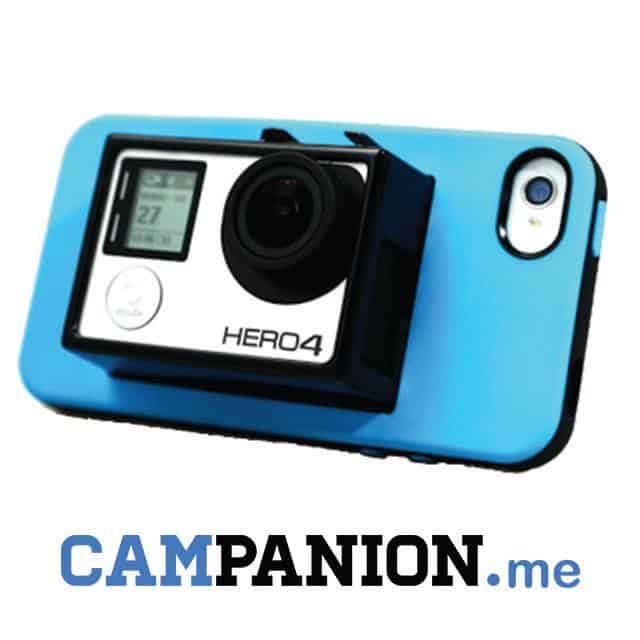 times a day. Or you can switch to "real time tracking" when needed and you can hunt it down.
This just launched on Indiegogo as a flexible funding campaign hoping to raise $60,000.
My main camera these days is my iPhone 6. I absolutely love all the photographic features it packs into a small space but face it – it doesn't always cover all the bases.
Now GoPro is the iron man of cameras.  Go everywhere and do everything, audio, video, low light, up high and under water -wouldn't it be nice to pair the two together? Well that is what Campanion has done.  Campanion is a simple and utilitarian mounting device that marries your GoPro with your smartphone.  The combination of your smartphone & GoPro delivers the best of both worlds – plus it very inexpensive. Crowdfunding now on Kickstarter the project has quickly topped the $28,000 goal.  Sure this number was boosted by the single backer that kicked in for the trip to Greece (at $10,000) but there clearly is consumer interest in a product that combines a smartphone with the features of a GoPro camera.  So until  Apple, or someone else, infuses a smartphone with the firepower of GoPro this is probably your best bet for now.
---
Finally, a smart home that everyone wants and anyone can afford. Complete security, automation, and whole home audio experience.
The world's simplest and most secure smart home system for everyone.
Hive works wherever you live – in a small downtown apartment or a large country manor. It's designed to completely simplify your connection to your home and protect everyone, and everything, inside it.
Automation
Easily control your lights, locks, electronics, appliances and other connected devices from anywhere.
Security
Have true peace of mind knowing what is happening at your home, even when you are far away.
Entertainment
Fill your home with music and entertainment with our revolutionary wireless smart home audio solution.
Safeti is your on-demand safety concierge to keep your friends and family safe.
Meet your personal safety concierge.
Safeti is a personal security device designed to keep you safe in any situation. Click rapidly and you'll send a distress message to your personal security concierge, who'll track your exact location and call you to guide you through any emergency situation.
The CAMpanion combines your phone & GoPro together, unleashing cool new features. Get ready for a whole new GoPro experience!
Have a crowdfunding offering you'd like to share? Submit an offering for consideration using our Submit a Tip form and we may share it on our site!