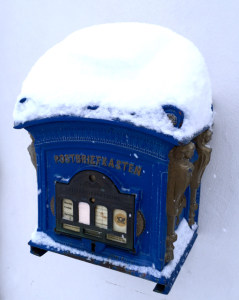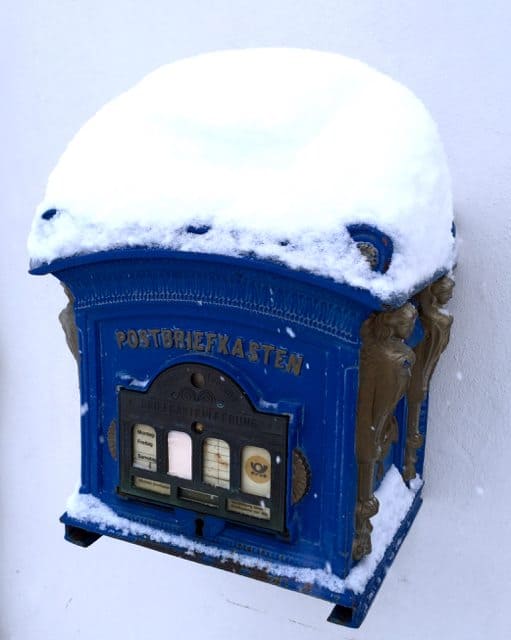 The three crowdfunding campaigns for this weeks Mailbox include Root GP3D, an affordable 3D printer; CarVi smartech to improve your driving (or at least monitor it) and ExoDrive a case that adds memory to your smartphone when you run low.
There have been many 3D printers that have gone the crowdfunding route to raise funds for production.  Some of the projects have raised serious money and by now you start to believe that everyone has a 3D printer in their house or office. Well that is not quite the case as most printers cost a good amount of money.  Prices are coming down quite rapidly and soon enough we will all have one installed in our office.  Root GP3D wants to be a catalyst in this inevitable event.  Unfortunately for them Kickstarter shut down their campaign a few days ago (some questions arose as to the progeny of the hardware apparently) but according to the creators Kickstarter has given them the green light and they will be back online soon.  GP3D is the subsidiary of Green Project Inc., a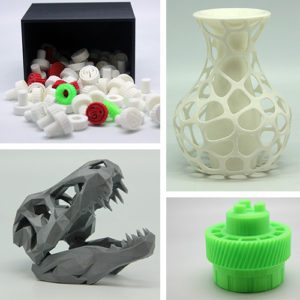 n ink and toner manufacturer. Their printer is ready to go so this is more of a pretail project. Backers pay. Printer ships.  If you pay $440 this coming April a Root should show up at your door. (early birds paid only $375).  The design and performance specs look pretty promising.  Perhaps it is time for me to purchase my very own 3D printer.  On Kickstarter now.
CarVi is smart tech for your car. The driver assistant monitors your every move behind the wheel. Helps keep an eye on the cars around you and gives advice when it feels necessary.  A bit like a back seat driver that you can turn off. I know a few people who could benefit by installing one of these immediately.  The "eyes" monitor the distance between you and other cars. CarVi captures video
and analyzes it in real time. Do you have a teenage driver?  Are you concerned about his or her driving habits.  Install CarVi and you will really know the truth about their driving skills. I am sure glad this thing didn't exist when I was a kid.  Crowdfunding now on Indiegogo and almost halfway to their $100,000 fixed funding goal.
The next project comes to us from down-under. Bhadrajee Dahanayake and his team at Exo-Drive have created a product that really makes sense.  Have you ever run out of memory on your smartphone? I have.  It is a pain in the ass to delete and remove things.  The best case scenario is one where your storage never runs dry. Exo-Drive is the next best thing as they have paired a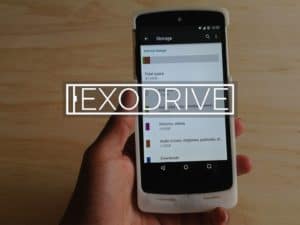 micro-sd card with a smartphone case giving you all the storage you will ever need.  It also includes an external battery and wireless charging as well.  My only beef?  Only works with Android phones (Samsung Galaxy S4).  No iPhone model yet. With all the crabbing about memory angst for the 16GB model it is a bit surprising they did not start there.  But hey – apparently it is on the list. Crowdfunding now on Kickstarter and well past its $10,000 goal.
---
Root is an affordable, easy to use, compact desktop 3D Printer that does not limit the imagination of its users.

Are you frustrated with over promised and under delivered kickstarters? Do you want to create "things" you have imagined? Do you want to be an owner of an affordable and simple 3D printer that you won't be frustrated with? Root is the answer.

GP3D is the subsidiary of Green Project Inc., a leading ink and toner manufacturer. We expanded our line of products to include 3D filaments, but customers asked why didn't we have a printer as well. That is why we are creating Root.

Meet CarVi: Versatile, Affordable and Easy to Install Driver's Assistant

CarVi employs the vision based safety tools to gather data, using a small dashboard camera installed in your car that "talks" to your smart phone. The camera captures video which CarVi analyzes in real time. If it senses potential trouble, it issues audible and visual warnings.

We listened to what you wanted, and since we hit our goal so early, we added one more reward. The ExoDrive Plus, a case that brings all the same functionality of an ExoDrive case, along with wireless charging and an extra battery. The ExoDrive Plus uses batteries made for the Samsung Galaxy S4, so if you want to you can buy a couple and have spare batteries to swap out during the day. ExoDrive Plus cases come with one 2600mah battery.

What is ExoDrive? 

Exo-Drive cases bring expandable micro-SD card storage to select devices. All in a sleek and protective case. (SD, SDHC & SDXC supported)

Have a crowdfunding offering you'd like to share? Submit an offering for consideration using our Submit a Tip form and we may share it on our site!

Sponsored Links by DQ Promote