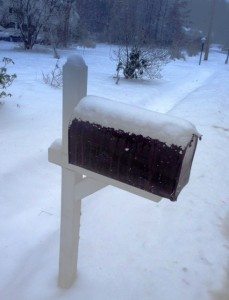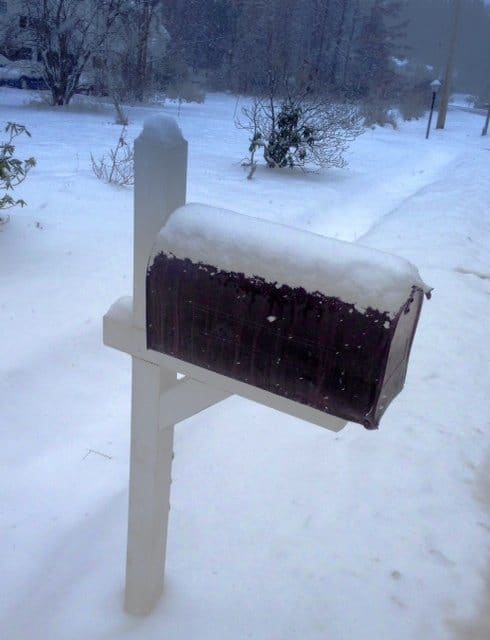 The three crowdfunding campaigns of this week's Crowdfunding Mailbox are: Luna, a mattress cover that turns your bed into a "smartbed"; Tempi measures your humidity and temperature anywhere; and SCORE a film documentary on film scores (of course).
At this time of year some days it is tough to get out of bed. With temperatures at minus 18 degrees fahrenheit staying under the covers of a heated bed sounds pretty good. Luna, a mattress cover that heats your bed AND tracks your sleep, promises to help you sleep better – all for a pretty reasonable price.
There have been many different crowdfunding campaigns focusing on improving one's sleep.  Face it – most of us spend about 1/3 of our existence under the covers trying to get some recuperative rest. Luna warms your bed so once you are ready to shut down for the night the bed is nice and toasty. It can maintain a duel temperature zone if your significant other prefers things a little cooler than you. While you are sleeping it monitors your bedroom environment measuring temperature, ambient light, noise levels and humidity. Your sleeping is tracked by sensors embedded into the fabric gaging your sleep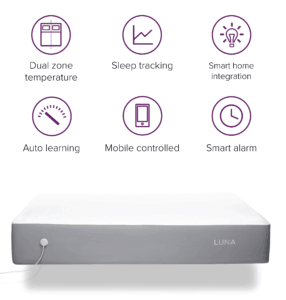 patterns.  All this info is is then bundled up and pushed to your smartphone and presented to you so you can monitor and improve your sleep. Even better, Luna integrates with other smart devices as part of the IoT ecosystem. It makes sense to have a smart bed – Luna may be the most affordable and effective way to have an intelligent mattress.  A king size Luna will set you back $219.  This is crowdfunding now on Indiegogo and is nearing $800,000 as it has crushed its goal of $100k.
Tempi is a wearable tech that accomplishes two simple tasks: It monitors temperature and humidity wherever it is located. This can be a stationary location or clipped to your backpack. Tempi.  Sure you can tap on your iPhone and get the "local" temperature but how accurate is that?  Leave it outside for your own mini-weather station.  For climate controlled environments like your wine-cellar or cigar room – Tempi is perfect.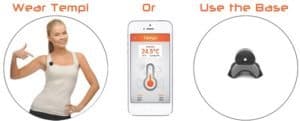 Until a weather chip is integrated into your smartphone Tempi is probably the most practical and inexpensive devices on the market.  Crowdfunding now on Kickstarter, Tempi has easily doubled its $20,000 objective. It's only $30 bucks too but you better hurry as this campaign ends on Monday (February 23rd).
I love cinema and I recognize the fact that no movie works without a well thought out and integrated film score.  In fact some movies are saved by the music score.  Think about it.  Put a big name, tent-pole, type actor on the screen and then remove the music. All of the tension, suspense and emotion can dissipate immediately.  We really should be giving film scores, and those that create them (along with the sound engineers), more credit for the entire film industry.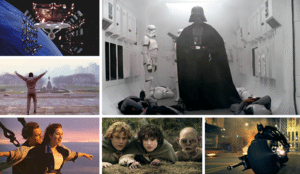 Perhaps we should make the top Oscar go to the conductor, composer and music director instead of the actor? James Bond without his theme? Indiana Jones without his accompanying music? Unimaginable.  You need to support this campaign on Kickstarter. For $18 you get your name in the credits. Back it now.  Nuff said.
---
Hollywood's premier composers take viewers inside the world's most-recognized music genre: the film score.

Thanks for visiting our Kickstarter campaign! Last summer we set out to create a first-of-its-kind, definitive documentary about the power of film scores. As Emmy Award-winning journalists, we quickly knew we'd uncovered something magical: a privileged look at the lives of the world's greatest living virtuosos.

Because Hollywood films are released around the world, film scores are the world's most international music genre. Billions of people from Hong Kong to Brazil can hum the Star Wars theme as well as any American. And perhaps it's no wonder. The combination of music and image is the world's most expressive medium, opening up a deep, emotional connection that inspires us, gives us goosebumps, and can make even the manliest men cry like a baby.

Our film will explore the power of film music as an art form, and why it's famously been used to score graduation ceremonies, weddings, and even the President of the United States.

Luna is the world's first mattress cover that makes any bed smart. Slip it onto your mattress and watch as your regular bed turns into a smart bed that can intelligently manage the temperature of your bed, track your sleep, and integrate with your smart home.

Comfort, convenience, and security for a better night's sleep.

Tempi Is a Cool Bluetooth Device That Gives Accurate Temperature and Humidity Readings.

Tempi is a small wearable Bluetooth device that accurately measures temperature and humidity and then displays the information on your smartphone. Simply pair Tempi with your phone and begin tracking your environment. Tempi measures temperatures as low as -30ºC (-22ºF) and as high as 85°C (185°F). Tempi can be clipped-on for when you're on the go, or used with its base to be placed anywhere.

Have a crowdfunding offering you'd like to share? Submit an offering for consideration using our Submit a Tip form and we may share it on our site!

Sponsored Links by DQ Promote