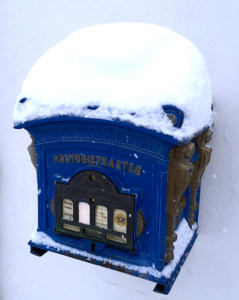 There has been a lot of coverage regarding electric bikes the past couple weeks with the launch, and associated controversy, of the Sondors (né Storm) ebike. Sondors has successfully fended off their critics and remains one of the most funded Indiegogo campaigns ever. But now we have another ebike crowdfunding campaign and this one is tackling the sector from a slightly different perspective.
Shocke Bikes, based in Vancouver, has created Spark an "affordable" and "fully equipped" electric bike.  While Sondors has gone the budget route (and there is nothing wrong with that) Shocke is going high end (or at least higher end).
The Spark is a hot looking ride. This bike boasts high quality disc brakes, front suspension, 7 speed gears, fenders and a rack.  While I am not certain I would hit the slick rock in Utah with the Spark – it definitely looks capable of doing some light single track work with its hardtail design. As for the ebike specs Spark is said to have a top speed of 32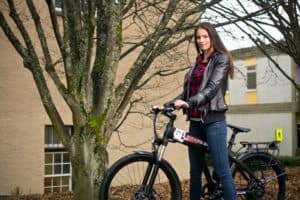 kmh with a range of 70 km. The motor is a a 350W brushless geared powered by a 36 V12AH LiFePo4. Spark comes with some cool features including an LCD backlit display and both a headlamp and tail light for night time rides.  How much say you? $1299. Crowdfunding now on Kickstarter and fully funded.
Typically when I fly and I have some time to watch a film (or two)  I break out the iPad or iPhone an load up whatever movie I happen to have downloaded at that time. Unfortunately the ambient noise on a plane makes it nearly impossible to hear any nuanced sound leaving the experience one big suck. UAMP headphone amplifier may be the  solution to my woes.  Crowdfunding now on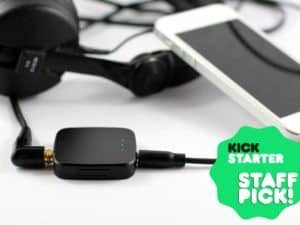 Kickstarter, UAMP has quickly found support from hundreds of backers so perhaps I am not alone in experiencing sub par mobile audio. UAMP is a tiny, stylish amplifier that is described as giving big sound to your mobile devices.  UAMP has its own battery supply so you don't have to worry about it tapping into your mobile power receives.  My only beef about UAMP is the fact I missed out on the Early Bird offers. UAMP will set you back $65 (early bird started at just $45). Ships in July.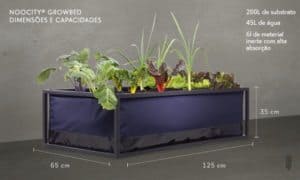 Having lived in multiple urban enclaves I know the joys and shortcomings of a cramped apartment in the city of a metropolitan area.  One thing I always missed when I was living 8 flights up was the greenery that is everywhere in a suburbia.  Noocity is the perfect product to create an urban garden.  Crowdfunding on Indiegogo, Noocity is from a creative team in Porto, Portugal who have created an efficient, self-watering gardening system so you may easily manage an urban mini-farm. Depending on the climate where you call home, you can grow fresh vegetables, herbs or whatever. The modular design, using high quality materials is easy to set up in minutes. Perfect for your apartment terrace.  A Noocity growbed will set you back $130 (shipping extra).
---
Starting at $999 USD! You can revolutionize your daily commute and outdoor adventure with a high quality, all-terrain electric bicycle.
We took the concept of the electric bicycle and kicked it up ten notches, all while keeping the price low.
Shocke Spark is the vision of a contemporary bicycle with futuristic abilities. It is a sleek, powerful, high-quality electric bicycle that will gladly obey your commands, even if it means hopping from the smoothest road to the roughest mountain terrain. You'll never feel so comfortable embarking on any journey.
Riding Spark will be so exhilarating that you will literally make up reasons to go out for a ride – oh and, you'll probably forget that you're exercising, too. With its powerful motor, Spark will carry you up to 32 km/hour, should you choose not to pedal; throw in some leg power and the possibilities are endless.
Enrich your listening experience and overcome your music player's limitations with Uamp, a headphone amplifier in a portable package!
Listening to music should always be a fun, engaging and magical experience. Our aim is to provide you with the best possible sound quality on an affordable and portable device. The amazing clarity and nuanced sound of hi-end audio equipment captures music as it was meant to be heard, at its fullest potential, but this level of sound quality is not available on current portable music players.
We think that this kind of musical experience should be accessible and affordable to everyone. We believe that with your support Uamp could change the way we listen to and appreciate music, and allow all music lovers to enjoy a higher standard of audio quality.
The easiest and highly productive way to get fresh and healthy food grown right at your home.
The Noocity Growbed is an unique and efficient self-watering and self-fertilizing (optional) gardening system. Easy to assemble and low maintenance, it allows you to plant a wide variety of fruit, vegetables and medicinal herbs anywhere.
Through the supply tube you fill the water reservoir. Points of capillarity allow plants to obtain the water they need, when they need it, while the ventilation area guarantees perfect oxygenation of the root zone, resulting in stronger, healthier and more resilient plants.
Have a crowdfunding offering you'd like to share? Submit an offering for consideration using our Submit a Tip form and we may share it on our site!