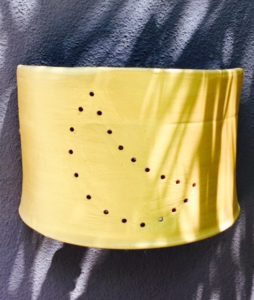 Paper is on its way. Newspapers, magazines, books are all migrating to digital forms of publishing – and this is a good thing. Only the very old and those set in their ways will attest otherwise. One realm of the paper world that persists is for taking notes, jotting quick diagrams or just scribbling pictures.  While my world is digital I still find it hard to replace a few notes on a pad of paper – especially when I am moving quickly or on the phone.  Rocketbook may change all of this.
Rocketbook is a 50 sheet notebook that is totally reusable and integrated with the cloud. And how do they accomplish all of this?  Using a microwave of course…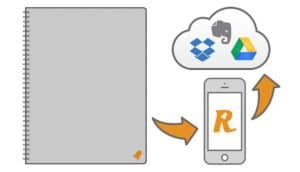 Rocketbook notebook is erasable.  Using Pilot FriXion pens, you simply drop the notebook into the microwave and heat it up for a few seconds and your pull out completely blank sheets of paper.  Using some cool tech, an accompanying app lets you  quickly scan and transfer your work to the cloud saved for perpetuity.  We covered this at launch but I must admit I am late in reading about this one.  I thought it was cool enough to cover again.  This is the creation of Joe Lemay who holds a B.S. in Computer Science from Cornell University plus an MBI from Sloan School of Management at MIT so he knows his stuff.  This one has easily funded and is nearing half a million now with less than a week to go crowdfunding on Indiegogo.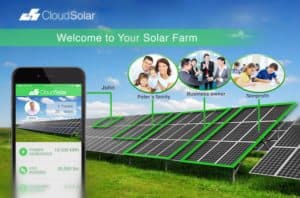 Are you interested in installing solar panels where you live but you are roof or shade challenged? Do you believe Solar is the energy of the future but live in an apartment and capturing the suns rays to power your home is not an option?  If you answered yes or maybe to either of these questions you should take a look at CloudSolar.
This crowdfunding campaign on Indiegogo allows you to purchase solar panels to be installed on a remote CloudSolarFarm. You are then given the ability to monitor your purchased panel via an online account (for an estimated life of 25 years).  The electricity generated is then sold back to the grid reducing the need for other types of fuel. You benefit by being a part of the renewable energy push and reducing the need to use fossil fuels.  This campaign just topped its $300,000 goal on Indiegogo.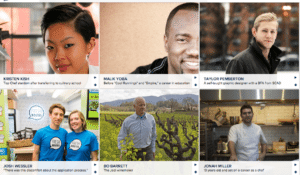 OffCampus is an "inspiring & motivational podcast" for those having recently entered (or preparing to) -the real world.  The transition from College life to one of greater responsibility, more bills and less freedom is a significant change.   The creation of Ari King, he ditched his secure day job to pursue his passion and he has been able to secure some pretty solid interviews. Forthcoming interviews include the Public Editor of the NYTimes, Malik Yoba from hit show Empire, Kristen Kish from Top Chef – and many more.  Podcasting is a real business these days.  You have none of the legacy costs of stick radio and can target your content to a specific audience.  I think Ari King is on to something here.  You can help him out by contributing to his Kickstarter campaign now.
---
Send written notes to the cloud, perfectly organized. No extra hardware. Just paper and pen.
The Rocketbook system is a combination of a special notebook and a mobile app. These two components work together to allow users to write notes by hand and create designs on paper, then effortlessly upload their notes to the appropriate files online, faster than ever before.
The Rocketbook notebook contains unique pages that allow for easy organization in the cloud. The pages all feature a dot grid pattern that allows for true creativity and are great for writing text notes, sketches, and designs.
CloudSolar gives anyone the ability to own solar panels, making solar energy accessible for people and organizations all over the world. The panels can be installed on a remote CloudSolarFarm or on any solar generation facility you want. As part of the CloudSolar experience, you can monitor your panel's condition through an online account on your own computer or portable devices.
An inspiring and motivational podcast & online community about college, graduation, the "real world", and pursuing the career you want.
Off Campus is an inspiring, motivational online community and podcast of interviews, stories, and advice about life in college, getting a job in the real world, going to graduate school, and pursuing the career you want. It's a show about navigating all the successes, failures, and unexpected twists that define this thing called life. Past interviews have included yoga instructors right out of college to freelance photographers to doctors to master winemakers in the Napa Valley. Each interviewee talks about the obstacles and hurdles they faced while in school and trying to have a career while providing solutions and guidance.
Have a crowdfunding offering you'd like to share? Submit an offering for consideration using our Submit a Tip form and we may share it on our site!