Prosper Marketplace has closed a $165 million funding round led by Credit Suisse Group's Next Investors.  The valuation was set at approximately $1.9 billion – a significant increase to previous valuations. Additional investors included JP Morgan Chase & Co's Asset Management unit, SunTrust Banks, USAA, Neuberger Berman Group, BBVA Ventures, Breyer Capital and Passport Capitol.  Funding from established banking groups is indicative of the growing relevance of marketplace, or peer to peer lending, to the finance industry – a situation that is frequently described as disrupting the traditional brick and mortar approach to finance that has been the mainstay of communities for many decades.
Aaron Vermut, CEO of Prosper, was quoted stating;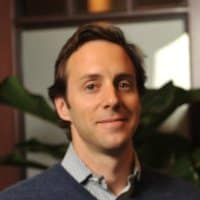 "It's a broader, secular change in the way financial services are being devised and delivered and funded. There's a ton of interest in the space."

"This investment is a testament to the efforts of our entire team in changing how people experience access to credit," said Vermut. "The explosion of interest in P2P lending demonstrates that a shift is in progress in the way that consumers borrow and lend. This new funding will help us scale the business to meet this growing awareness and demand."
Vermut also clarified that Prosper may consider acquisitions and has no "imminent plans" to go public. Speculation regarding an IPO has been a hot topic within the industry following the successful public offers from Lending Club and OnDeck Capital.  SoFi, another industry participant, has alluded to a forthcoming IPO in 2015.
Crowdfund Insider recently spoke to Prosper President Ron Suber who stated;
"We have not made any decisions about a potential IPO but our phone has been ringing off the hook interested in this company".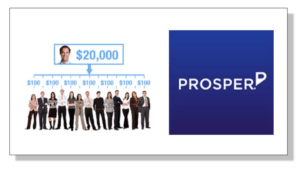 While the banking industry has struggled with an oppressive regulatory environment and costly legacy operations, marketplace lending has benefited from a lean and agile approach to providing credit to consumers and small businesses.  In recent years the introduction of complimentary firms such as Orchard has allowed institutional funding to easily flow to finance many small loans in one fell swoop.  Prosper, the nations first peer to peer lending, recently announced passing $3 billion in loans funded but also stated the total addressable market stood at "trillions".

Sponsored Links by DQ Promote