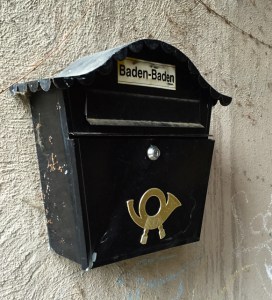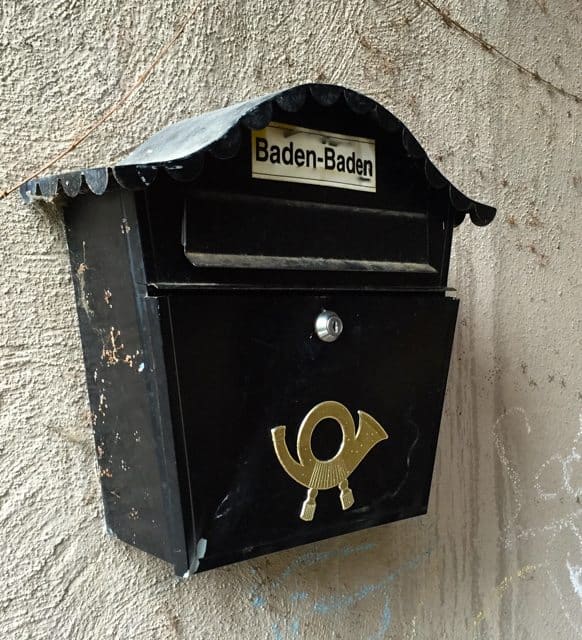 I am counting the days as to when I can become one of the growing numbers of cord cutters and jettison my craptaculous Cable TV subscription from Time Warner.  Yes they suck.  1000s of channels that no one ever watches yet they charge me for the rubbish at an outrageous price. After reading the Kickstarter campaign page on 4SeTV – I may have seen another nail in the coffin of TWC.
4SeTV is a hardware / software package that takes free HDTV (broadcast live over the air) and ports it to your iPad and connect TV.  I did a quick check of which channels are available in my region – and I was pretty impressed.  One of the reasons I am presently glued to TWC is the fact there are some live sporting events that I just do not want to miss. But with 4SeTV I may be able to get past that hurdle and say adios to the shakedown thugs called Cable TV. 4SeTV also allows me to allow 4 different TV channels on a single screen.  That's pretty cool. Why doesn't my cable App do that now?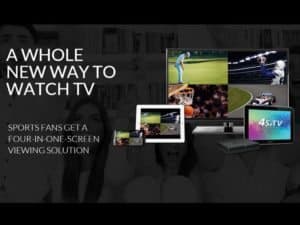 Now you do need either a Chromecast or smart TV (internet connected) to use this device.  Perhaps once the App Store of Apple TV hits this fall it will integrate with that?  This campaign topped 70% of its crowdfunding goal of $50,000 on day one.
kElf is a pocket sized drone that streams HD Video and also allows you to take "drone selfies". Controlled by your iPhone or Android device this minuscule hexacopter is described as ready to launch right out of the box.  Elf ways in at a tiny 98 grams but packs a 720p camera that can take photos from up to 30 meters away.  Elf connects using Bluetooth so it really is a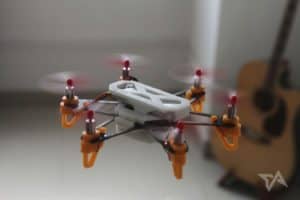 near-field personal drone.  The ELF is can shoot in a 3D format as well becoming a "VRdrone" if you want.  The campaign promotes the use of a VR cardboard toolkit to create the "immersive" experience.
Drones are getting smaller, better and more ubiquitous.  I am starting to wonder if one day soon everyone will carry a mini-flying machine for impromptu dronies. What may be best about Elf is its simplicity, packability and its price. Purchase an Elf on Indiegogo and it will set you back just $69.
I am all in on Apple. The Mac Pro for the office, Macbook Air for the road plus two iPads an iPhone and all the various attachments, cords, batteries etc. that I need to function – wherever I am.  In many ways the iPhone is the hub of it all.  I always have it with me.  I have gone through dozens of cases – most simply designed to protect from the occasional drop or fall.  Zero G Anti-gravity iPhone case is an elegant combination of protection and practicality.  The case incorporates "nano-suction material" on the back of the phone that enables you to stick the phone to just about any smooth surface.  In the bathroom getting ready for the day.  Slap it to the mirror so you can watch CNBC or FaceTime with friends.
The campaign creators from TinyMegaCorp (cool name) explain their case will adhere to: glass, tile, stainless steel, mirrors, countertops, white boards, computer screens, windows, and even some painted walls.  And when they say stick – they mean, like, overnight.  There are a ton of times I would use this type of case and for $39 (shipping in May), this Kickstarter campaign is worth the price.
---
A unique case that allows you to stick your phone to most smooth, flat surfaces without being sticky! Hands free selfies and much more.

The new Zero G iPhone 6 case from Mega Tiny Corporation uses the power of nano-suction to allow your phone to defy gravity and do more than ever before.

Our unique, patent pending design will allow your Zero G case and iPhone to stick to most smooth, flat surfaces (without being sticky) – giving new meaning to the term "hands free"!

Zero G Cases will stick to glass, tile, stainless steel, mirrors, countertops, white boards, computer screens, windows, and even some walls.

A smartphone-controlled HD aerial photographer that fits in your bag. Open source VR-enabled drone.

It integreates virtual reality. It takes dronies. It's hackable.

ELF is your nanocopter that fits into your pocket and high definition (HD) aerial photo robot that anyone can capture videos and photos from the sky. ELF features both cutting-edge technologies and fully hackable platform, all specifically designed for ease, joyful and affordable piloting experience.

It connects directly to smartphone app (iOS & Android) via Bluetooth 4.0 and takes off in an instant when you throttle. Simplified wifi connected ELF VRdrone application allows you to capture special moments and share online in real time. No flying skills required, no stereotyped perspective, just great-looking live videos in 3D.

A Whole New Way to Get TV: Watch four live TV channels at once on your tablet, smartphone, or big screen TV!

From the NCAA Basketball Tournament to the FA Cup, NBA, NFL, NASCAR, the Masters Tournament, etc. – so many exciting sporting events, and so little time.

On any given day, sports fans will be forced to choose which event they want to watch live, relegating simultaneous games to DVR status, where catching the action in real-time is impossible and social media spoilers are probable.

What if you didn't have to choose between your favorite teams? With 4SeTV you don't have to!

4SeTV gives four people in the same house, dorm or location their very own private TV. 4SeTV can stream different shows to 4 separate devices, so family and friends can watch what they want at the same time. Built on patent pending technology, 4SeTV uses free, over-the-air broadcasting and streams the HD content you want to see to a smartphone, tablet or TV in your home network.

Have a crowdfunding offering you'd like to share? Submit an offering for consideration using our Submit a Tip form and we may share it on our site!

Sponsored Links by DQ Promote