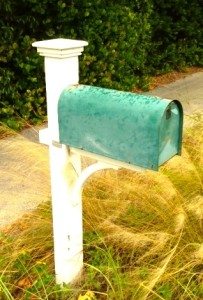 While it is usually the big name crowdfunding campaign that capture headlines we do like to acknowledge some of the smaller projects that are looking for market approval or funding. Many of these are small businesses, or perhaps will become a small businesses if they generate sufficient product demand. We do try to read every email submission so keep them coming – and best of luck to all.
I am ready for an interconnected home.  If you are building a house today there are a growing number of options on the market to easily integrate technology into your day to day existence allowing you to manage many different devices remotely or automatically. But for most of us we have to retrofit to capture the convenience of a smart, interconnected home. The smart door lock has been a hot crowdfunding product because automating or facilitating the control of your door just makes sense.  Unfortunately many of the devices on the market now have fallen below expectations.  Go ahead and google it and you will discover that many devices are not reliable – and when you need to secure your home – this just doesn't cut it.
Maybe the Friday Smart Lock is an exception to its predecessors – and it sure looks the part.  Benefiting from all of the negative feedback from competitors, Friday has developed a streamlined, minimalist device that allows you to manage your deadbolt from your phone. Some smart locks on the market now suffer the shortcoming of bluetooth connectivity but Friday incorporates wifi powered by a lithium ion battery that it claims will last a year. You can set the lock to recognize you as you arrive so it will unlock automatically.  Friday an also auto-lock on your way out. All of this for $119.  Crowdfunding now on Indiegogo and expecting to ship in September.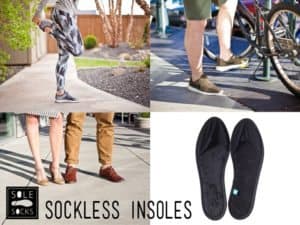 So I must confess I like to go sockless from time to time. But I am going to agree with Tanner and Taylor Dame.  Going sockless may lead to smelly feet, or simply having sweaty, sticky feet, that become uncomfortable as they adhere to the inside of your shoe.  Sole Socks 2.0 is a crowdfunding update with a new & improved version of this minimal sock.  The first go of it was a pretty impressive success as Tanner and Taylor raised almost $60,000 from over 2700 backers for their version 1.0 minimalist sock. That is pretty incredible. V2 is even better as they have added a polyester toe cap to improve comfort and durability.  For 8 bucks you cannot go wrong.  Crowdfunding on Kickstarter now.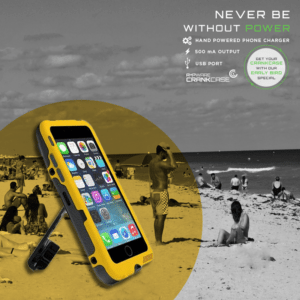 Having a smartphone with a dead batter is pretty useless.  I have connectors everywhere plus a backup battery just in case I am on the move and there is not an electrical outlet to be had.  But what if that runs out? Or what if you are in the wilds and you need to give your phone a charge?  Sure there are plenty of solar options out there today – some are pretty good too.  But Crankcase has you covered even on the cloudiest of days because all it takes is a few spins of the handle and your are good to go.
This ingenious case incorporates a hand generator that claims to power your phone after a minute and a half of spinning; enough for one hour of standby – or a 5 minute call. Need more juice, spin it longer, but you will never have to worry about having a completely dead iPhone ever again.  Crankcase comes with an integrated lightening cable and doubles as a stand as well. Crowdfunding on Indiegogo and for $79 you will have mobile phone peace of mind.
---
The most advanced Smart Lock. Over 50% off retail for limited quantities. Get yours today.
Friday infuses cutting-edge design, functionality and security in the world's most advanced Smart Lock.
Forget your keys and grant access to anyone, from anywhere, at anytime. Get complete peace of mind knowing your house is protected by industry-leading security standards.
Designed by world-renowned architects, BIG; Friday is also Apple HomeKit and Thread compatible, paving the way to a more thoughtful, conscious house.
Revolutionary power generating technology will keep you charged up! Developed by AmpWare.CrankCase is the world's first power generating case for smartphones.
Just unfold the crank handle and spin. The handle is connected to a rare earth magnet dynamo generator. This dynamo generator produces serious power to charge your phone in fact its 23 times more powerful than solar and it works at night! The generator is connected to your phone via a USB charging cable. You can use this short cable to sync to a laptop. Cranking the CrankCase gives you backup talk/text time when you have no access to wall power.
Get the sockless look this summer with the simple sock alternative. More than 30,000 of the original design, we now offer version 2.0
Sole- socks is a simple solution to a common annoyance / problem. In today's ever evolving fashion and style trends, more and more people are going sockless. It's become a very popular look for both men and woman. In addition, there are others who just don't like socks, whether it be for convenient or laziness, they don't want to wear socks. There are a couple big problems that everyone who is trying to pull off the sockless look has to deal with. The first is, if you choose to wear socks, you have to find super small thin socks that don't go above the shoe line. These socks are typically tight, uncomfortable and slip off the heel throughout the day. The other option is to fold down larger socks and deal with bunching and unevenness on your foot. The last option is just to choose not to wear socks. This seems like the most logical right? But then you run into the issue of having sweaty, smelly feet trapped in your shoes and no matter how many times you try to air them out, or even wash them, the smell won't go away. I can't tell you how many pairs of shoes I have had to throw away from rancid, funky smells from not wearing socks.
Have a crowdfunding offering you'd like to share? Submit an offering for consideration using our Submit a Tip form and we may share it on our site!