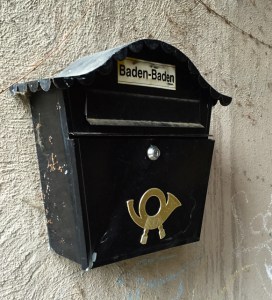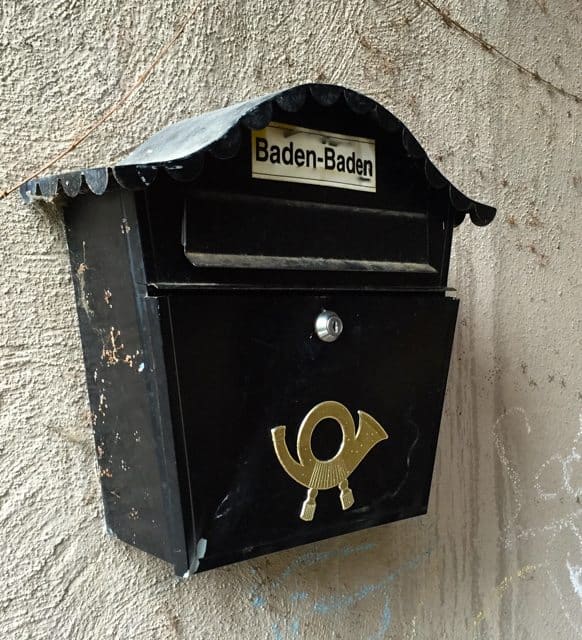 Rewards based crowdfunding campaigns can be a stepping stone to an equity funding round.  Product validation of consumer interest is a great pitching tool when asking VCs, Angels or crowd investors to help fund your vision.  This is especially true in consumer tech as the line between retail purchases and rewards crowdfunding becomes blurred. The three campaigns below are examples of products that will probably find their way into the retail market soon.
Home security is an industry that has been pretty consistent for decades. You hire a service.  They install all the gadgets around your home and then they charge you an exorbitant fee to answer the phone when you inadvertently set of the alarm. Crowdfunding has empowered multiple young companies to develop, and launch, new services that are easier to install, incorporate more features, all at a lower price. Abode Home Security may be the best option on the market yet.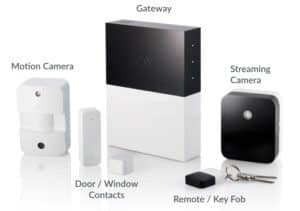 Abode pitches its product – and service – as the perfect solution for both homeowners and renters. The abode hardware is very eye appealing, having taken a page out of the Apple design book that less is more.  Each sleekly created module provides a specific service to allow you to easily customize for your residence.  No need to schedule an installer – you can do it all yourself. The base station, or gateway, runs its own OS that is upgradeable and compatible with other services.  You can select a package that provides; motion sensors with camera, door/window contacts, alarm, streaming video and remote. Everything is connected to the internet with a 12 hour backup battery and 3G cellular data backup. All with no contract necessary – so good-bye monthly fee. If you want professional monitoring – you can add it in.  Adobe is forward looking too as it is compatible with other open IoT protocols. My only question: does it work with Apple Home? Crowdfunding on Kickstarter now and easily past its $100,000 goal.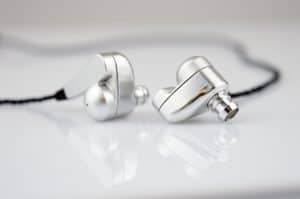 I go through headphones at a rapid clip. In ear buds, bluetooth sport phones and over ear cans are scattered across my desk. I used to purchase high end audiophile type in ear phones but, while sound quality was great, build quality always sucked. I learned the hard way that just about every manufacturer focused on sound and design to the detriment of build. Within weeks inevitably a cord would fray, tear or just break. One side worked the other didn't. So I stopped throwing my money away and have defaulted to only purchasing the $29 Apple earphones.  But the Trinity in ear headphones have sold me.  Why? High end build, paired with great sound AND much attention paid to durability.  All of the connection points are flexible or reinforced. The perfect combination of sound, looks and functionality on each of the three different versions.  Oh and one last thing:  The price: 20 quid for pair.  I am sold. After topping a stretch goal backers may choose to incorporate a mic plus remote to take those calls on the go (something I need).  Crowdfunding on Kickstarter now with only a few days left in the campaign – so better hurry.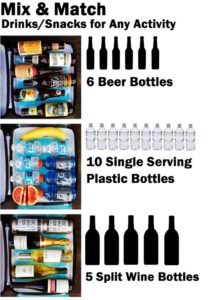 We are finally seeing the first glimpses of Spring.  I think the snow is done (as of last week) and Summer is just around the corner.  Now is the time to start thinking about spending time outdoors and enjoying the nice weather. This next crowdfunding project is the perfect companion for enjoying the forthcoming summer.
BevPod is a slim, low profile cooler. We all have those plastic, flip top coolers stored away in the basement. But they are bulky and a pain to use.  When you are packing light you do not want to lug one around. BevPod is a stylish, highly insulated pack that stores 10 cans, or 6 bottles, of your favorite beverage. At 3 inches in width this case easily slips into a backpack. Or just sling it over your shoulder and off you go. BevPod incorporates a custom ice pack and claims to keep everything cool all day long. Check it out on Kickstarter now.
---
abode – The Future of Home Security – Kickstarter

abode is a home security and automation company that offers a self-installed, professional-grade solution with no contracts.

Made for everyone: abode is a powerful self-installable solution that was made for both Renters and Home Owners.
No Contracts: Traditional security requires you to signup for long-term contracts. You can turn on monitoring
No Monthly Fee Required: Every system includes a free plan that allows you to self monitor your home.
Alerts and Siren: The abode solution has an integrated 95db Siren built into the gateway that sounds when an alarm occurs to thwart intruders. Additionally, notifications are also sent to your phone to ensure you are aware of the event, regardless of where you are.
Optional Professional Monitoring: Turn on professional monitoring when you want, year-round, or when you go away for vacation. It's totally up to you.
Stop False Alarms: All of our kits include a motion camera that sends pictures to your phone (within 8 seconds of an event) to allow you to stop false alarms in their tracks.
Home Automation: We built an open platform that integrates with ZigBee, Z-Wave, and IP Connected Devices. We've covered all the basis, but if you need more, you can integrate with IFTTT as well!
Battery & 3G Cellular Backup: The abode Gateway has a built in battery to keep you connected in the event of a power outage. Optional 3G cellular backup keeps you connected all the time.
Real Security Technology: Our solution has been built using professional-grade technology. Other solutions use use light detection in their cameras which causes a lot of false-positives for motion detection.

TRINITY Audio Engineering – High end in-ear headphones – Kickstarter

Hi-end in-ear monitors for the average consumer. Built to audiophile standards using the only the finest materials. Engineered for you!

Trinity Audio Engineering was set up with one single vision, to create high end audio without the high end cost.

With all the team working in design and development of in-ear monitors for several years we all became increasingly frustrated with a culture of "if you want high end sound quality, you pay for it".

We knew from experience of designing and building for other brands that high end quality in-ear headphones was a task that we just had to undertake and bring to market.

BevPod | The Slim Cooler – Kickstarter

The inspiration for BevPod came from a desire to bike to the park and bring cold drinks for friends. Unfortunately, coolers are boxy and bulky, making them difficult to bring on a bike or slip in a bag. To solve this problem we set out to create a slimmer cooler.

BevPod is over 3x thinner than traditional coolers. But don't let the thin design fool you, the reusable ice pack will keep your drinks or snacks chill for a full eight hour day.

Have a crowdfunding offering you'd like to share? Submit an offering for consideration using our Submit a Tip form and we may share it on our site!

Sponsored Links by DQ Promote