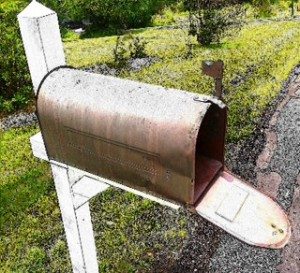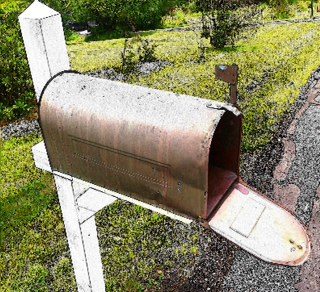 Rewards based crowdfunding is perfect for small companies looking to launch a new product or validate a concept. We are seeing a growing number of SMEs become bigger companies fueled in part by platforms like Kickstarter and Indiegogo.  Recently Indiegogo stated that over $300 million in venture funding can be attributed to products / companies that got their start on the Indiegogo platform. That's what it is all about.
Gekkopod for iPhone (and Android phones, GoPro and more) is the second Kickstarter campaign by Gal and Boaz Zucker and their company Zuckerim.  The first go was a big success.  Sticko tackled an every day challenge of placing and holding your smartphone where you really needed it.  Using small suction cups, Sticko was (and is) a tiny phone mount perfect for use on the go.  Gal and Boaz set a funding goal of $15,000 but topped out at over $52,000.  Now they are at it again with a new product called Gekkopod that addresses another
challenge: a simple and inexpensive mount for your devices that you can take anywhere.  Called the "ultimate tripod", for $16 you cannot go wrong. Because it integrates a flexible design you can adapt it to many different situations.  Use it for your FaceTime chats, set it up to as a mount on your bike or use it as a car mount.  Gekkopod has you covered.
I found the fact that Zuckerim is an industrial design company that has been in business for many years, and distributes to over 30 countries today, interesting as to how they are leveraging crowdfunding to achieve their goals. Zuckerim is a family business. Boaz Zucker, an industrial designer by training, has joined his father in helping to grow their company and they are using crowdfunding as a catalyst. Check out Gekkopod here.
Simple, elegant and functional.  This is my design ethos and it is shared by Wired-In and their cool productivity sign. I totally get it about being interrupted when I am focused on a single task.  Wearing headphones only seems to invite more un-necessary interruptions. I would like to have a sleek looking sign that says Back Off (or maybe something a bit more conclusive) on my desk. Well here it is… Crowdfunding now on Kickstarter. Wired-In is a wireless productivity sign that you can back and receive next month if you want one of their standard signs. If you can wait until the fall you can get a custom design. A great looking aluminum base, and laser etched acrylic glass, is going to look great next to my Mac Pro and stainless steel desk.  It also integrates with an iOS / Android App so you can do some sweet integrations like having it light up automatically when you are in a meeting. My only beef is they should swap out the Wired-In option for the Go-Away sign. Definitely will drive more backers.
Do you bring your own lunch to work? Do you use a paper or plastic bag and look like a dork? If you answered yes to both of these questions this next crowdfunding project may be for you.
Archer Brighton out of Chicago has created a stylish lunch carrier that can make you look cool while lugging your lunch to work.  Packing your own lunch saves tons of money and frequently can be a much healthier option than the company canteen or corner deli. So why not do it in style?  They do look nice.  The Sophie is for the ladies and the Archer is for the guys.  Guess which early bird option sold out first? Archer took first place. Crowdfunding now on Kickstarter.
---
"I am the mount for your smartphones, GoPros and cameras!… YES FINALLY!"
I'm flexible, portable, lightweight, universal and most importantly lovable. Attach me to any of your precious devices and let's start having fun!
You are in the zone, headphones on, about to crush the project, when you get the notorious tap on the shoulder.
"It'll be quick", they always say.
But it never is. And even if it were, it may take hours before you can get back into the flow. One tap on the shoulder, and your project goes from 'almost done' back onto the 'to do' list.
Sound familiar? Get Wired In.
We placed working prototypes with a handful of teams large and small. We saw an immediate impact. One company even told us they were holding off hiring new people until they got a new round of signs; Wired In had become fully ingrained in the company culture. Everyone who has used one thus far can't imagine their workspace without one on their desk. These early testers have helped us refine the design and understand feature implementation for our Kickstarter version.
Look sharp. Eat smart. We're making packed lunch cool. Men's and Women's styles in six colors.
Every idea starts with a problem. Ours came up in the company cafeteria on the first day of work. We spend so much money trying to look professional, yet we were all bringing our lunch in plastic grocery bags.
The solution was simple. Let's create a professional, high quality lunch carrier that makes bringing lunch in cool. It would help us save money, eat healthy, and avoid wasting time in lunch lines.
Have a crowdfunding offering you'd like to share? Submit an offering for consideration using our Submit a Tip form and we may share it on our site!