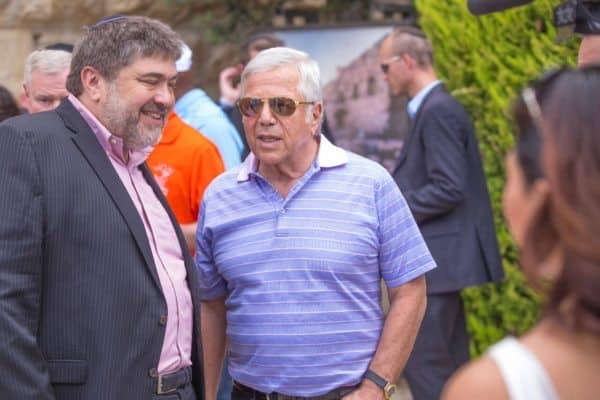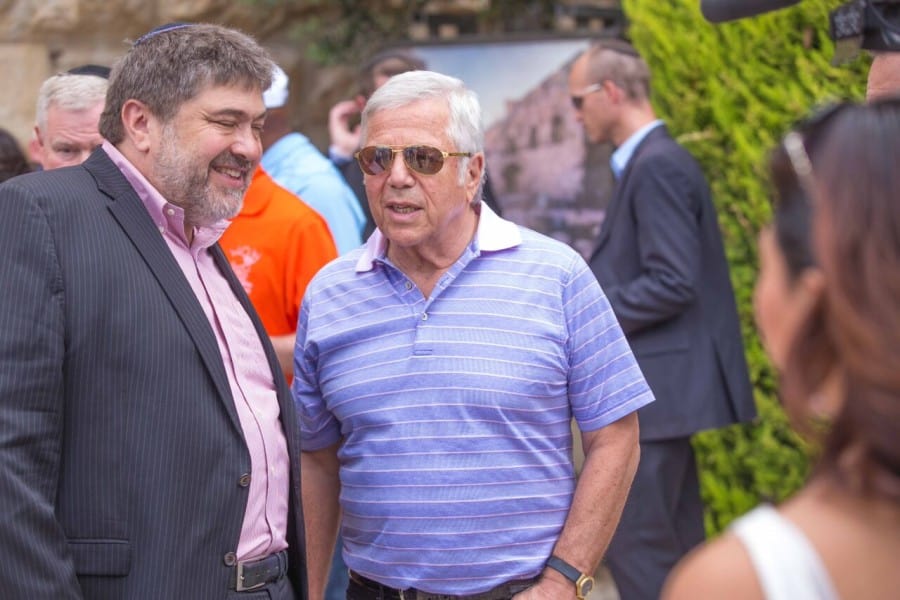 OurCrowd hosted an interesting group of visitors this past week.  The global investment crowdfunding platform welcomed New England Patriot's owner Robert Kraft, along with 19 NFL Hall of Famers to meet with 10 startups in Jerusalem.  The gathering was organized in conjunction with the Jerusalem Development Authority (JNEXT) and Jerusalem Mayor Nir Barkat.
Kraft worked with Israel's US Ambassador Ron Dermer to organize "Touchdown in Israel: Mission of Excellence". The week-long visit kicked off with the technology expo in Jerusalem's Old City. Members of the delegation received an up close look at the best of Israeli high-tech innovation via ten hand-picked companies, seven of which are funded on the OurCrowd equity crowdfunding platform.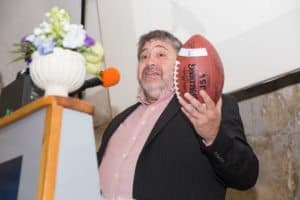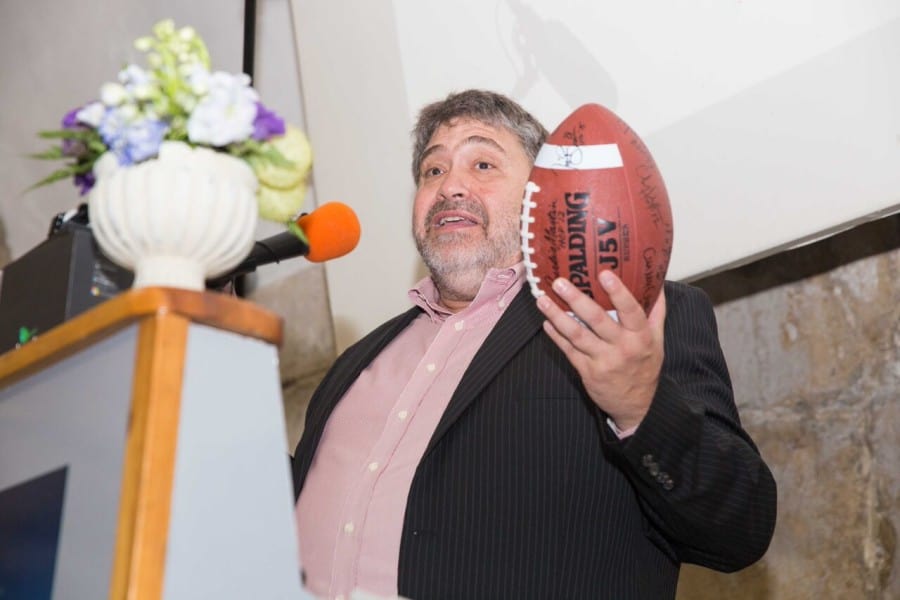 One of the highlighted companies was ReWalk, a startup funded on the OurCrowd platform that went on to do a successful IPO on NASDAQ. Elminda, the world's first FDA-approved neural functional assessment tool to visualize serious brain trauma and illness was demo'ed as well. Elminda was recently named one of the 50 most innovative companies in the world by Fast Company.
OurCrowd founder and CEO Jon Medved introduced the football starts to a demonstration of OurCrowd portfolio company 
"Elminda is a perfect example of the kind of breakthrough technology coming out of Israel which is close to the hearts of these football greats. It offers a potentially huge breakthrough for mitigating sports injuries, detecting sports based concussions, advancing brain research and changing the lives of the two billion people worldwide living with brain disorders," said Medved.
Israel has generation many accolades with its innovation economy.  Jerusalem has been called one of the world's emerging tech hubs.
"I think it's a combination of really understanding our past and the beauty and the power of Jerusalem and its history. I believe in a very strong connection between our past and our future. More and more high tech entrepreneurs see their future here," said Mayor Barkat.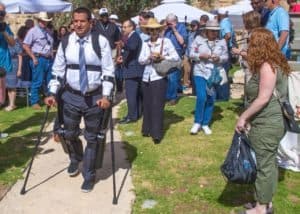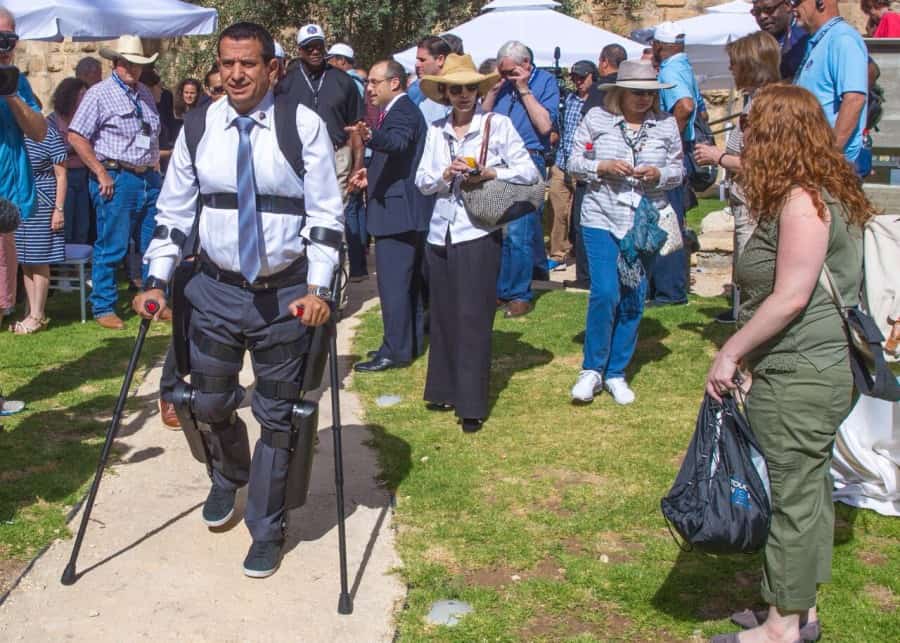 Ambassador Dermer lauded the disruptive innovation of crowdfunding;
"Through crowdfunding, the investment world is being democratized and individual investors can now get a stake in Israeli technology meaning they have a stake in Israel."
OurCrowd has raised over $130M in equity crowdfunding for its 70 portfolio companies, which include companies, such as: Borro, BillGuard, Consumer Physics (SCiO), BioCatch, Abe's Market, and ReWalk.