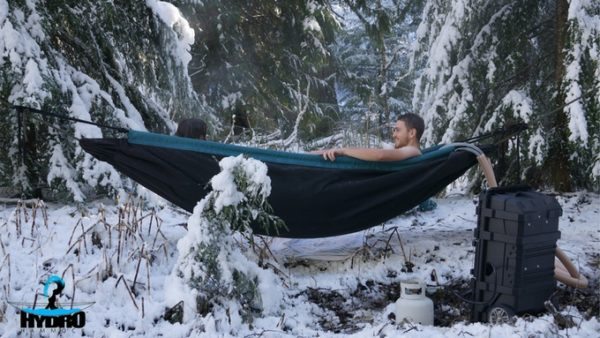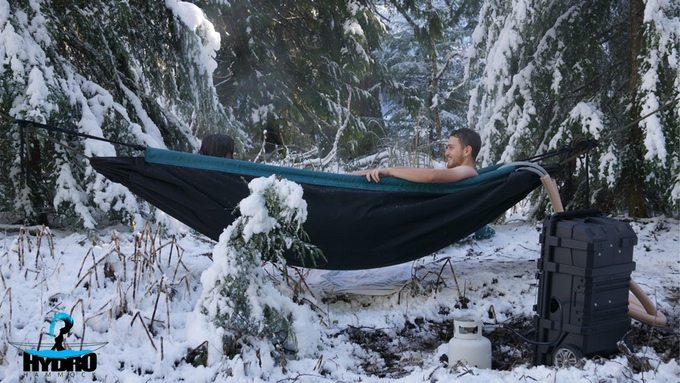 With summer in full swing, a hammock and a slight breeze can instantly improve the evening, whether you're on vacation or just looking forward to one–sometime. A new crowdfunding campaign on Kickstarter, Hydro Hammock, combines the hot weather comfort of a hammock with the cool weather luxury of a hot tub. Like a standard hammock, you can use it in your backyard or on a camping trip, but unique to the Hydro Hammock is its ability to hold hot or cold water.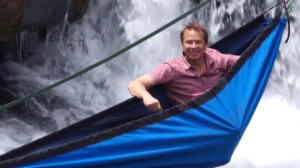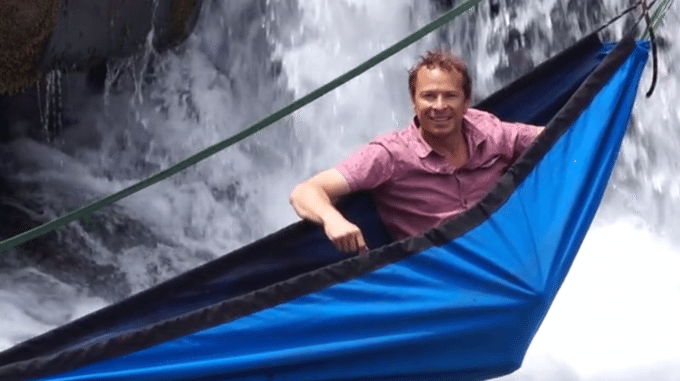 Or, as CNET writes,
Pure camping bliss.
Currently, the Kickstarter campaign is overfunding, with $56,676 pledged of its $50,000 goal from 121 backers, and 14 days to go.
According to Hydro Hammock's website,
The Hammock material is a sealed synthetic high-tensile-strength fabric. This model of the Hydro Hammock can easily support the weight of 50 gallons of water and two adults, though only 20 gallons of water are needed for an amazing quality bath.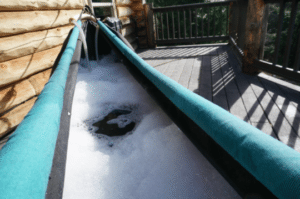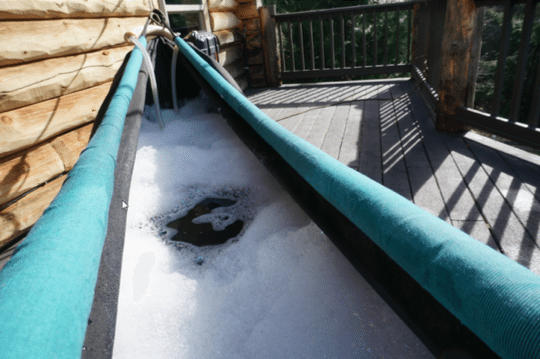 Yes, the invention also sounds like a public version of a bathtub. The invention can also function as a shower, when combined with a shower attachment, basin and strainer/filter. It's also won kudos from environmentally conscious publications such as Inhabitat as a more eco-friendly, portable and affordable alternative to traditional hot tubs. Publicly debuting during a Fourth of July parade, according to the campaign, the Hydro Hammock was developed by Benjamin H. Frederick, an inventor, USCG Licensed Captain and aspiring writer in Ashland, Ore., according to his Kickstarter bio.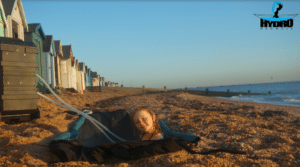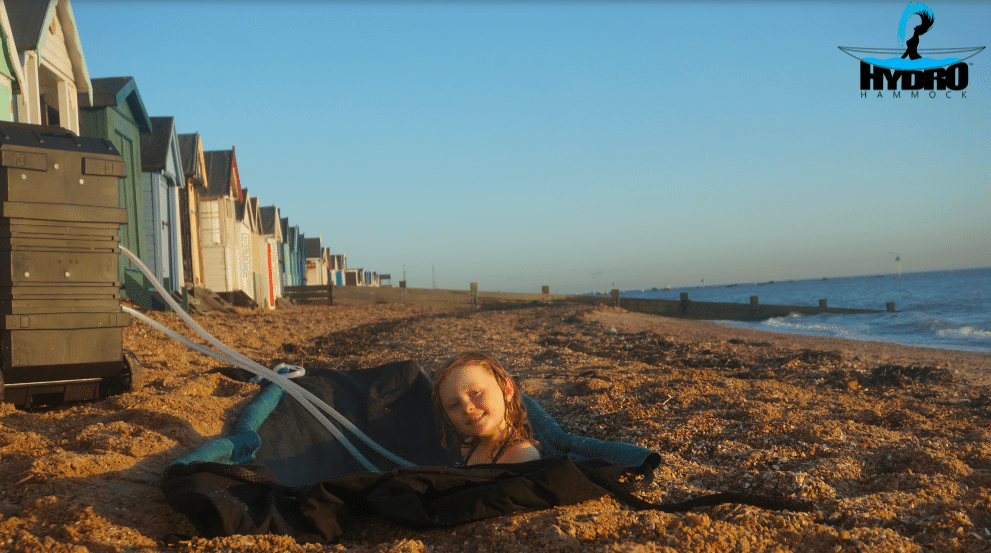 Currently, the hammock comes in two models: single-layer and double-layer. The former is more compact, lighter, and fits inside the heater system travel case, whereas with the latter you can insert an insulation pad between layers, or add water to make it a water bed. Rewards for pledges range from $1 (receive campaign updates and a emailed thank you) to $5,000+ (receive one of each of the first hammocks, as well as the water heater system, which is portable and meets standard checked baggage requirements (not including the LPG tank).

Hammocks have also featured in crowdfunding campaigns of recent years–take the Adventurers Hammock and Perfected Hammock, dubbed Nubé, as just two examples. But a hammock that Katy Perry could sing about–"you're hot then you're cold"–is worth noting.
Have a crowdfunding offering you'd like to share? Submit an offering for consideration using our Submit a Tip form and we may share it on our site!