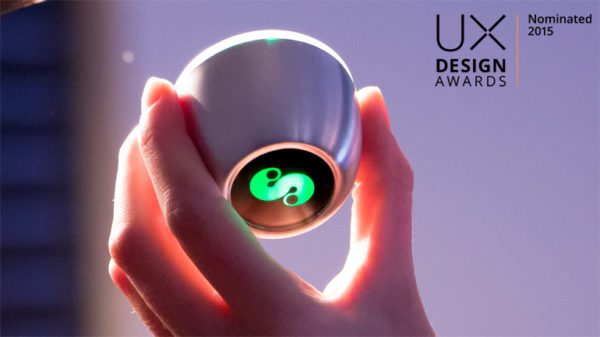 The step ladder from rewards to equity crowdfunding is becoming more commonplace these days. While occurring in the other direction as well at times (equity then rewards), many startups are using rewards based crowdfunding to test the market, and hone their product, with valuable market feedback. If your product fails with the crowd, this is a pretty good indication it is time to go back to the drawing board or simply pivot. Crowdfunding can allow a "smarter, faster, cheaper" development and launch of a new product. We have already seen multiple publicly traded companies use rewards crowdfunding to give a new concept a try as they have learned from smaller more agile entrepreneurs.
Spin Remote is a product that is on the second leg of this journey now.  In January of 2015, Spin went to Kickstarter with its unique approach on a universal remote control and ended up receiving the backing of 1,087 backers who collectively funded € 114,000. Now this is not a huge amount of capital but it has become the seed to fuel their capital raising odyssey. Spin is looking to raise € 130,000 over the next several weeks on Symbid and they are nearly at their goal.
According to the campaign page, Spin Remote is offering 7% equity in the company at a valuation of €1.86 million.  Over 130 investors have jumped on board for the startup investment ride (so far). Spin states its objective;
"Our goal is to grow sales exponentially, with a total of at least 640.000 units sold in 5 years. This translates to a very realistic market share of at least 5% with SPIN remote alone."
Spin messaged out its Kickstarter backers too, making them aware of the offer. (Sorry yankees – unless you are an accredited investor you can look, but don't invest).
As product development is progressing nicely we decided to share a little bit more about ourselves. Get to know the people behind SPIN remote; How we met, what made us start a business together and why we are the right team to turn SPIN remote into a global success.

You are invited to read the article on Symbid, where we are currently running our equity crowdfunding campaign (45% funded in just 2 weeks; Thank you!).
Spin Remote, founded in November of 2014, really launched its company on Kickstarter.  The product expects to be released to the market in October of 2015. The company founders state, "we are already in advanced talks with various retail channels and our first B2B partnership for an OEM product is progressing well".

Spin states that Equidam estimates a ROI of 1124% in three years. Their more conservative calculation predicts an ROI of 500 to 800% in 3 to 5 years.  Now there are no guarantees in any investments and early stage companies are not for the risk averse. But if you like the concept (the design is really cool) – check it out on Symbid today.

Have a crowdfunding offering you'd like to share? Submit an offering for consideration using our Submit a Tip form and we may share it on our site!

Sponsored Links by DQ Promote